My Handyman Hero of the week – Jamie Tampin
The My Handyman Hero of the Week this week goes to…  Jamie Tampin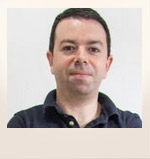 Jamie Tampin started working for My Handyman in 2014. He previously worked in a school as their maintenance man for a number of years and has years of experience in decorating and tiling. Now, at My Handyman, Jamie is part of the team which takes care of our repair works, tiling, and he is especially good at decorating.  Managed by Tracy, Jamie is able to come out and provide free estimates for many jobs.
Here is a recent Trustpilot review from one of our clients:
Jamie, MyHandyman, visited 3 times (2 x 1day + 1 x 1hr) recently. Jobs well done, well planned, asked timely and good clarifying questions, trustworthy, friendly, productive. Great service addition for MyPlumber for people like me – reasonably useless at quality DIY and time-poor.
Click here
to see the review on Trustpilot (6 July 2015)
My Handyman Hero of the week – Jamie Tampin
Need help? Hire the London Property Service experts today by giving us a call on 020 3078 5920.