My Plumber 2005-2015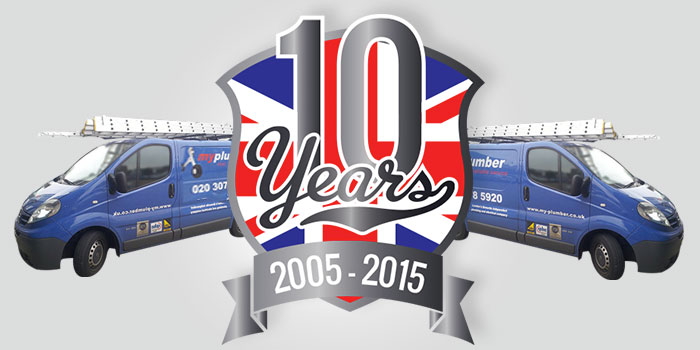 I am so proud to say that we opened our doors at My Plumber in May 2005 and we are still here trading in #chiswick 10 years later.  Not only that but we are bigger and better than ever.
Our main focus has always been on Customer Services and it is you, our loyal clients, who keep us alive and well. Of course, business has changed since I first started.
It all began in a bedroom in Hammersmith with plumbers on motorcycles. But, times have changed and we now have our team carrying parts in vans. You should see us everywhere as we continue to grow to carry out services that you need to be done in your homes and offices. We would not be here without you so thank you everyone for your loyalty to us!
The company now has more than 14,000 customers. We have even grown out of our accounts system!  Of course, being able to provide good Customer Services is also dependent on having a great team.  We have handpicked everyone who works here with a really strict recruitment policy and continuous development and training. We love our staff and take care of them well and we think that this makes a difference in how they treat our customers.
Call My Plumber when you need a London emergency plumber or when you just need a routine plumbing or heating problem resolved.  We are here for you on 020 3078 5920 or email:  services@my-plumber.co.uk
My Plumber 2005-2015
Need help? Hire the London Property Service experts today by giving us a call on 020 3078 5920.