My Plumber Hero of the week – Rob Gornall
This week the hero of the week goes to our engineer Rob Gornall.   Here is an email sent from a client today…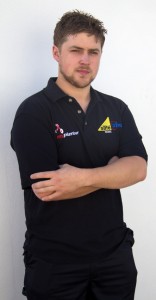 "Dear Marion
Just to say, your plumber Rob is the cleverest plumber I've ever had.  
He's very efficient, polite and helpful. Does he ever not know what is the problem with the plumbing or heating?  He seems to know the answer to everything.  Even though the underfloor heating had cost me a hefty sum of almost  £500  to fix the problem, I am relieved I've finally found a London company which can handle underfloor heating.
I will certainly recommend Mr Plumber to my friends.  Please say many thanks to Rob for me."
It's wonderful to receive messages about individual engineers.  If you have some work carried out by us, please send us a message about your engineer.   It makes everyone feel good.
My Plumber Hero of the week – Rob Gornall
Need help? Hire the London Property Service experts today by giving us a call on 020 3078 5920.