4 Reasons Why Air Conditioner Maintenance is Important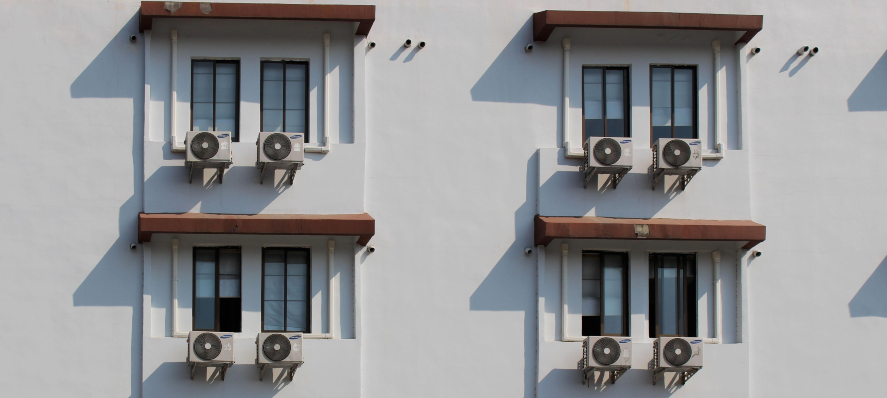 Air Conditioner key components wear out after a while. The filters, fins and coils need regular maintenance for your AC to function efficiently and effectively. When you neglect the necessary routine maintenance, your AC unit will use more energy as it declines in performance.
Regular service will help your AC unit run at its optimal capacity and efficiently as it provides faster heating and cooling. You may need to find and establish AC tune-ups experts who will conduct regular service for your units. Read on to see why air conditioner maintenance is crucial.
Save Money
Regular maintenance of your AC is a preventive approach that gives you a 500 percent Return on Investment. Maintaining your heating and cooling unit properly through regular service will save you considerable money from constant repairs.
For example, aluminium fins on the condenser and evaporator bend easily when the AC is in use. A quick intervention requires straightening the fins almost back to their original condition. This happens using a small "fin comb" tool during AC unit maintenance. However, bend fins compromise the air and reduce your AC efficiency significantly. Timely repair interventions will save you considerable replacement and operation costs.
With regularly performed AC tune-up the device will function efficiently, saving you energy costs. A clogged air conditioner filter reduces the amount of airflow. When the airflow is obstructed, air bypasses the filter, and dirt is deposited directly into the evaporator coil, impairing its heat-absorbing ability. Replacing a clogged, dirty filter with a clean one lowers your AC energy consumption by up to 15 percent. A well-maintained, clean air conditioner operates efficiently, reducing power consumption.
Extend the lifespan of your air conditioner
An AC loses about 5 percent of its efficiency annually without regular maintenance. The average unit runs for approximately 2,800 hours per year. Unless regularly serviced, your AC is prone to wear and tear. Every year you skip AC tune-ups and maintenance, your unit works harder than it should, which translates to less efficiency.
When you engage technicians to maintain your unit regularly, they will arrest minor issues and fix them early. This proactive approach keeps your unit functioning at its optimal performance.
Minor problems culminate into significant issues if left unattended. However, your system can exceed its 15-year life expectancy if caught early.
Save Your Warranty
Most warranties require regular AC service for the first few years. Even with a system running perfectly, ignoring regular service will void your warranty. If you have skipped maintenance of your unit, and it develops a problem, you may have to cater for the repair cost, which you could avoid.
The air conditioner's lack of maintenance and cleaning can cause many problems. These can affect the equipment's operation, imply a more significant energy consumption, and even favour the occurrence of health issues like migraines and irritation in the mucous membranes.
Saves Environment
An air conditioner unit is incredible as it keeps us warm during winter and cools from the scorching summer heat. Like many other technological wonders, the air conditioner also has its demerits. Excessive use of the air conditioner is harmful as it emits harmful greenhouse gases to the environment.
Investing in high SEER and EER-rated units help incredibly reduce carbon footprint and slash your energy bills. Also, regular servicing and cleaning your AC is a preventive approach that helps reduce air pollution.
The AC units blow dirty air indoors when the coils and filters are dirty. Cleaning them regularly will ensure that your indoor air is clean.
Conclusion
Air conditioner maintenance ranges from extensive AC tune-ups carried out by experts to simple cleaning and dusting routines that you can do. A technician can check the refrigerant amount and use a leak detector to test for possible leaks. Sealing leaks early will prevent more significant problems, like replacing some components of the AC unit, which are avoidable expenses in the future.
Routine maintenance is extensive and can reveal concerns like duct leakage in central systems or wrong control sequence. A regularly serviced AC unit has clean and tight connections, properly greased motors, and an accurate thermostat. The tips above will save you money from unnecessary expenses and inconveniences due to the breakdown of your unit, among others.
4 Reasons Why Air Conditioner Maintenance is Important
Need help? Hire the London Property Service experts today by giving us a call on 020 3078 5920.