Radiator Installation, Replacement, and Repair in London
Rely on Gas Safe registered engineers near you to deal with any emergency radiator repair, replacement, or installation needs.
Why Choose Us for Your Radiator Installation and Repair Needs?
Certified radiator fitters you can count on
When it comes to the proper operation of your central heating radiators, quality service should not be compromised. Be it a simple new radiator fitting or more complex emergency need, you need expert help from a Gas Safe registered radiator fitter. With My Plumber, your local radiator repair or replacement service will be carried out by a highly-experienced professional, who's been extensively trained, insured, and is member of the Chartered Institute of Plumbing and Heating Engineers (CIPHE) and Trustmark. So, rest assured that the works observe all safety requirements and the latest British Standards.
Complete radiator services in London
The team of technicians, we work with, will come fully-equipped, bringing all necessary materials and supplies to assist you with every radiator-related situation: one-off radiator change, new installation of multiple radiators, emergency repairs, and more. The friendly Gas Safe registered plumbers will also gladly cater for you new radiators or towel rails, if needs be, and install them promptly and efficiently for you. The team is familiar with all different types and sizes of radiators and can offer sound advice on choosing one for your home, office, or tenanted property.

You get prompt and local help by reputable radiator installers
Need professional help during the after-hours or at the weekend? No problem. With full London coverage within the M25 zone, your radiator repair and installation needs can be met the same or next day (including bank holidays), in no time at all. At My Plumber, we strongly believe in providing both excellent customer service and prompt radiator service. As you can see from our Trustpilot reviews page, customers rate our service on average at an excellent 4 out of 5 stars.

Quality radiator replacement & repair works guaranteed
With every appointment, you get professional service, stay safe, and enjoy a 12-month guarantee on work done. Every professional carries Public Liability insurance to give you the peace of mind that you deserve. If you have a problem with your radiators, you can get in touch with our friendly 24/7 customer service team. So please do not hesitate to call us for the same day service on 020 3078 5920 or book online.
Don't attempt to handle any fault of your radiator, boiler or heating system issue if you're not qualified. Cut the safety-related risks when you book certified radiator or boiler repairs in London.
Our competitive hourly rates for radiator services
| Appointments | 8am - 6pm | 6pm - 10pm |
| --- | --- | --- |
| First Hour | £110 | £126 |
| Subsequent Half Hours | £51 | £60 |
| Day Rates | £548 | - |

| Appointments | 8am - 6pm |
| --- | --- |
| First Hour | £128 |
| Subsequent Half Hours | £60 |

| Appointments | 8am - 6pm |
| --- | --- |
| First Hour | £158 |
| Subsequent Half Hours | £75 |
The minimum appointment time you can book is 1 hour, then we charge on an half hour basis. You always pay only for the actual time spent. If there is any shopping time and extra materials needed they come on top of the initial quote.
Enjoy exclusive advantages with the Fantastic Club
My Plumber is part of the Fantastic Services brand - a property maintenance service company with 11 years of experience in the sector. This means that you can now take advantage of the various attractive benefits that our happy customers enjoy on a regular basis through the company's popular membership programme.

By joining the Fantastic Club, you can not only make some significant savings on your plumbing and heating services with us but also book over 100 professional property maintenance services at promotional rates.
Get a free online quote and book in seconds
Secured payment powered bystripe

Common Radiator Installation and Replacement Services We Can Help You With
You can just go and buy a radiator that suits your aesthetic feel. But is this the most efficient option for your property? Is it cost-effective? Well, our radiator installation and replacement services are here to help you out. Here's how:
Your nearby radiator experts can source and supply any style and brand you like. You choose from a range of radiator styles available to suit all rooms and budgets, such as slim, traditional, flat, vertical, horizontal, designer and contemporary heaters (Paladin, Reina, Apollo, Delonghi, etc.)
Ensuring maximum heat output of the system and lower heating bills. The engineer may find that your single panel radiator is not heating the room efficiently, so he may recommend a double panel radiator instead of a single panel. Or, maybe your place is just too large to be heated by a single radiator, therefore requiring the installation of a second radiator or a double radiator.
Upon your request, your Gas Safe engineers can assess the current system and advise you where extra radiators can be added. When replacing the radiators, the technician will tell you if it will be a straight swap or if any adjustments will need to be made to the existing pipework.
In case your radiator doesn't observe the safety requirements, the technician can replace it with a new appliance. If your radiator is approaching a decade or more in age, it might become less efficient, causing frequent system malfunctions/rust/cracks. It might be time to book a radiator replacement service.
The skilled technicians can fit, change or upgrade faulty Thermostatic radiator valves (TRV), uncontrolled manual valves, and other accessories. So, you can improve the thermal temperature comfort at home and keep your heating expenses low. According to the latest British building regulations, your home needs to have at least one valve installed. Talk to our team about radiator installation and radiator change services in London.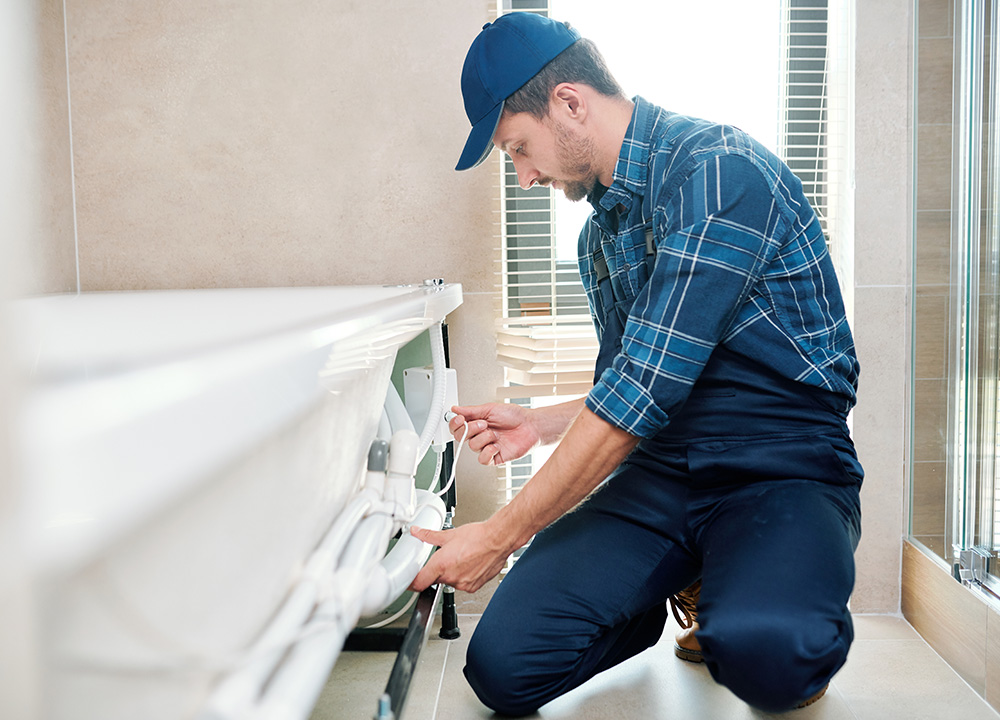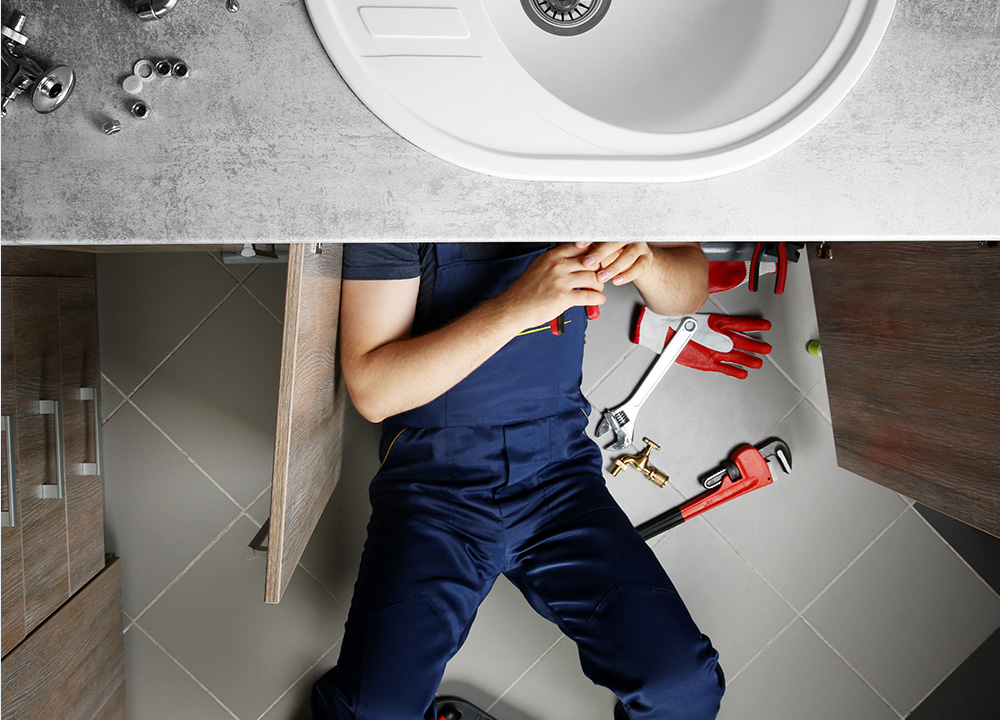 Emergency Radiator Repair Services in London To Stay Safe at Home
A safe and sound central heating system is the key to improve your energy efficiency and reduce heating bills. Though, even the sturdiest radiator system may succumb into issues at any point of time. No need to panic - whatever the issue is, it won't pose a challenge to the expedient radiator repair team in London.
Below are some common radiator repair faults, we've gone through:
Radiators blocked with sludge, debris, and iron oxide deposits
Over time, your radiators can become blocked with sludge that can impede the efficiency of the radiators. Inefficient heating is the first sign that you experience a problem. But the situation may become even worse when the entire heating system stops working at all, even if you have recently installed your new boiler. From The Gas Safe registered plumbers will make an in-depth check, recognise and fix this issue, usually with central heating powerflush service.
Air trapped in the radiator
Sometimes a radiator can be warm at the bottom, yet cold at the top. You may also notice that the appliance remains cold long after the heating is on. Another worrisome situation is loud hammering and banging noises coming out of your central heating pipes. All these are alarming signs for an air build-up that needs releasing. You just need to call an expert Gas Safe plumber near you to bleed the radiator while the central heating is turned off.
TRV's is faulty, got stuck or has not seized
TRVs control the room temperature by regulating the flow of hot water to the radiator. However, sometimes the radiator valves can stop working. For instance, the knob can get stuck and cause radiator leaks. Luckily, replacing, fixing and maintaining the valves for TRVs is an easy job for the radiator engineers. The local expert will fine-tune your heating system, so you can make the most out of your heating appliance. Replacing a TRV without draining the system and removing radiator thermostat can be also done by the knowledgeable radiator fitters near you in a short notice.
Pin holes in central heating radiators
If a radiator has a hole in it, then it must be replaced. The reasons behind this might be: leaking joints built up over a long period of time, uninhibited oxygen in the system causing rust, etc. You may find that this is cheaper than you think and you also can replace the valves for TRVs at the same time.
Balancing radiators
One or some of your radiators are hotter than the others? If this is the case, your residential or commercial property might be experiencing uneven heating. Your best bet is to call the experts who will balance the radiators professionally, so that they can work at their full efficiency.
Complete London coverage
We've got locally based teams of certified gas-safe registered engineers, qualified plumbers and drainage specialists across London, who are ready to assist you fast and with your complete satisfaction in mind. They strive to arrive within 60 minutes to help you out, regardless of whether you're a homeowner, tenant, landlord or business proprietor located in the capital city.

Let's be honest, upgrading your radiator is a significant investment, even if it occurs once per a decade or two. The key to prevent the need for radiator fixes or replacement is regular maintenance. You can count on My Plumber and make a radiator maintenance appointment online to protect your heating from damages, prolong equipment lifespan, and ensure long-term cost-efficiency.
We remind you that faulty central heating appliances hide the potential risk of carbon monoxide poisoning. Assigning complete annual boiler and radiator service to a Gas Safe registered engineer is your best precautionary measure. Plus, the carbon-monoxide alarm will alert you if there's a toxic gas leak.
Frequently Asked Questions
The following are some frequently asked questions regarding our radiator installation, radiator repair and radiator replacement services. If you require further information on any of this service offering, then we invite you to call us on 020 3078 5920.
I have a cold radiator, can you help?
Yes, we can. Cold radiators (or partially cold) often find themselves in this condition because of the sludge trapped inside them. The sludge will often sink to the bottom of the radiator and is why you'll often find radiators feel cold toward the bottom and hot at the top. When the sludge is removed by power flushing, the water is then able to circulate around the whole radiator and not just the top part.
Do you fit Thermostatic Radiator Valves?
Yes, we can. Some people like to have Thermostatic Radiator Valves (TRV's) fitted as these can adjust the temperature of the radiator to suit your needs. This will give you complete control over your radiator so that it emits heat at your preferred comfort level.
Do you remove radiators for decorating?
Yes, we can. If you are having a room decorated, many people choose to have the radiators removed temporarily until the wall has been painted. This means that the decorating job can be finished properly. In this situation, we would come to your property and remove the necessary radiators ready for decorating and then return after the walls have been painted to refit them. At this point you may decide to fit new Thermostatic Radiator Valves.
Why should I choose My Plumber?
There are many great reasons to choose My Plumber. We are recommended, vetted, and showcasing the trust people have in our brand through Trustpilot. Available 24 hours a day. Fully qualified and offering full London coverage. 1 year guarantee on labour. Get in contact for more information.
What is the cost of radiator installation? New radiator fitting costs?
We have a simple price list, with all of our costs and rates detailed. If you'd like a free quote to replace or install a radiator, then please get in contact with our friendly 24/7 customer service team.
I need to replace my radiator. How many technicians will you send?
It highly depends on the complexity of the work and the radiator's weight. Usually, service is done by one experienced and certified professional if the radiator length is up to 1m. For health and safety reasons, we send two radiator experts if the heating appliances are heavy and bigger than 1m.
I've just replaced my old boiler. Do I have to replace my radiators too?
Your old radiators might not handle the pressure output from the new boiler. If this is the case, consult with your heating expert about the right size and type of radiators that will best serve your central heating needs.
Awards and nominations
Over the past decade the My Plumber's amazing team of skilled plumbers, gas engineers, electricians, and handymen have been recognised by winning awards and being finalists for multiple awards across London.
Get your radiators installed or fixed today!