Nest Next Generation Thermostat
Meet the next generation thermostat: 'Nest'. Most people do that quick pocket check before leaving the house… Keys, phone, wallet, bag… Heating?   We never remember to turn our heating off before leaving our house causing us to rack up hefty energy bills! My Plumber are pleased to say those days are over.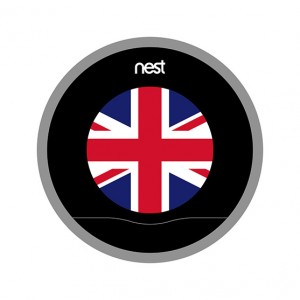 There are over 11 million UK homes that don't have suitable heating controls, like thermostats. So the actual temperature of your home or your personal comfort levels never enters into the equation.  In order to warm up the house, you have to keep walking back and forth to the programmer, fiddle with the thermostatic radiator valves, or even manually turn on the heat in quick bursts hoping you get it right.  There's also no way to track how much gas you're using to run your heating, so balancing comfort and energy savings is guesswork.  BUT…there is no reason staying warm has to be this frustrating.   You may already have heard about "Nest."  This product is designed and created by Tony Fadell, the creator of the iPod.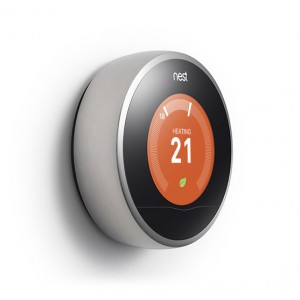 No more programmers.
Programmers are essentially on/off switches that don't even know your home's temperature. The Nest Thermostat learns the temperatures you like – and when you like them – to create a schedule that replaces your programmer's schedule. It also gives you precise temperature control and lets you manage when your boiler is on or off all from one place.
The Nest Thermostat will even notice when no one's home and turn itself down so you're not heating an empty house. And when you're on your way back, you can turn up the heat using the Nest app so it's nice and toasty when you walk through the door.
Control your heating from your smartphone.
Many of us have a smart phone which enables us to download apps. Put your smart phone to some real use that can save you money. With Nest you can control all aspects of your heating from your mobile with one amazing app.  You will never have to worry about leaving your heating on or come home to cold home again!  You can also use it to manage your heating when you are away on holiday or if your main home is in another country.
See your energy usage.
You'll be able to track your last 10 days of heating and see how the weather, your adjustments or Auto-Away changed your energy usage. You'll also get a monthly Energy Report showing how and why your energy use is changing month-to-month and give you tips to save more. Sounds amazing already right?
True Radiant gives you the temperature you want.
No more fiddling with the programmer or your thermostatic radiator valves and hoping you get the temperature right. True Radiant learns how long your home takes to warm up and turns the heat on just early enough to get to the temperature you want on time.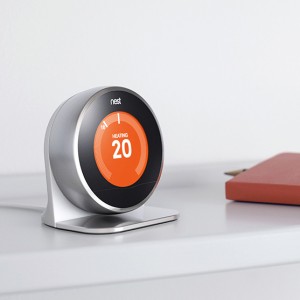 Unlike your programmer, you can choose where to put your Nest Thermostat. If you already have a thermostat on the wall, your Nest can go in the same spot. If you want your Nest somewhere else, we offer the Stand for Nest Learning Thermostat. The stand lets you simply plug the Nest Thermostat into a socket, and then set it on a desk or shelf. Whether on a wall or a desk, it will control your boiler wirelessly using the Nest Heat Link.
No more walking back and forth to the programmer. Or guessing how long to turn on the boiler. You'll know how much heat you're using and you'll be able to stay comfortable whilst also saving energy.  Staying warm shouldn't be a hassle. And now it doesn't have to be.  My Plumber can usually install your new Nest thermostat in an hour or so, connect everything up to your WIFI network and add your existing programmer's schedule. Once up and running, we think this gadget will completely change the way you heat your home. Forever.
Nest Next Generation Thermostat
Need help? Hire the London Property Service experts today by giving us a call on 020 3078 5920.