14 Pro Tips to Keep Your Home Warm This Winter – A Brief Guide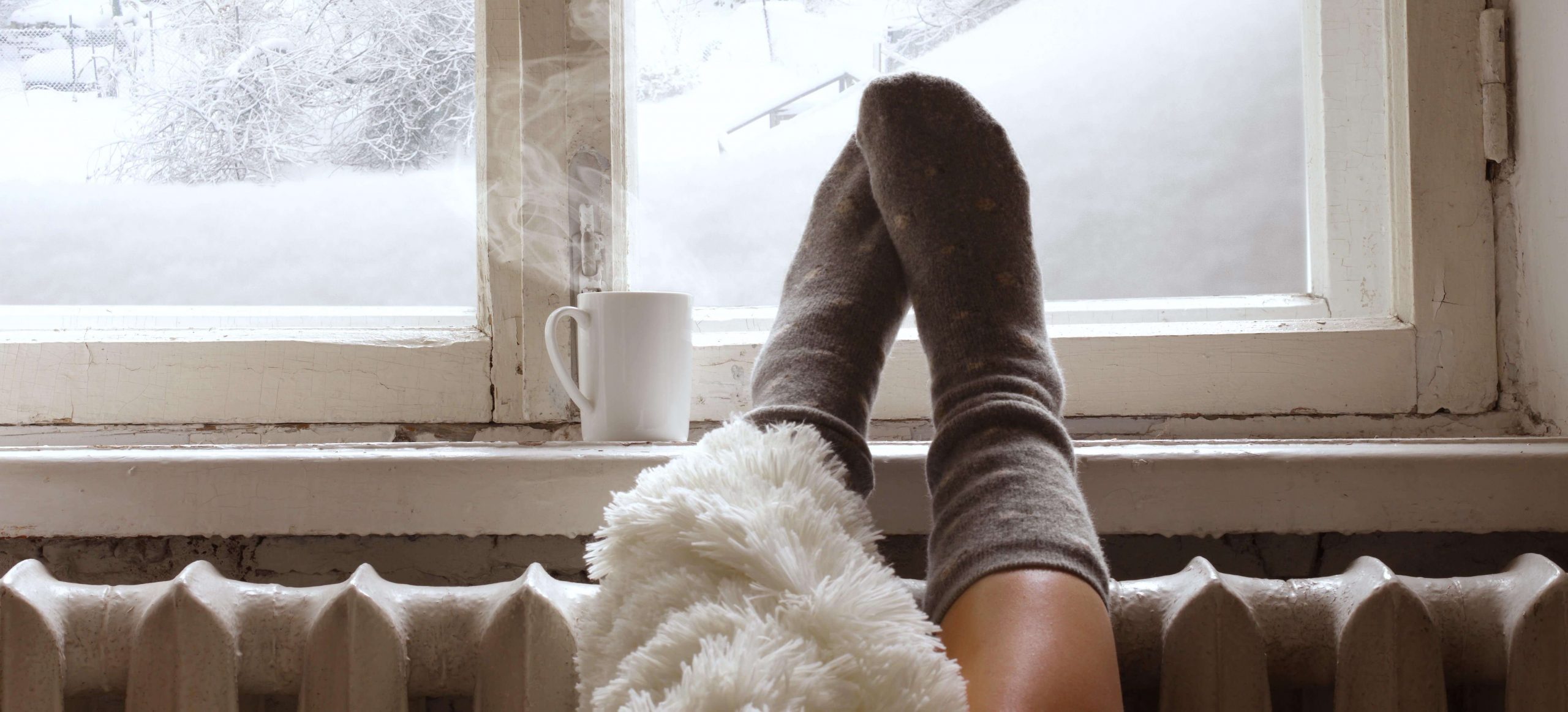 The winter months are just around the corner and during this time we all spend more on our energy bills.
Here are some effective ways to help you save a few pounds on keeping your home warm this winter.
Tinfoil behind radiators
By carefully putting tin foil behind each of your radiators, you can help to prevent unnecessary heat loss. Pay particular attention to those that are fitted to external walls. The reflective foil bounces heat back into the room rather than allowing it to escape through the wall.
If you prefer something specially designed for the purpose, we recommend radiator reflector panels, as recommended by the Energy Saving Trust.
The plastic panels are specially designed to create effective airflow behind the radiator, which pushes heat back into the room rather than letting it escape through the wall. If you need any help with the fitting process, consider booking a professional radiator service in London.
Keep your radiators clear
Try not to position furniture directly in front of any radiators, otherwise, you will restrict the heat distribution into the room. Instead, position your sofa and other furniture in areas that will keep your radiators clear and functioning at their best.
It might seem obvious, but long curtains will stop the heat from a radiator entering the room. The best length for your curtains is so that they sit flush with your window sill. If you do have any curtains that, when closed, cover a radiator, it's definitely worth investing in a new set. Or you could simply tailor your existing curtains to a more suitable length.
Put a shelf above the radiator
Fitting a shelf above your radiators not only looks nice but also helps to direct heat from the radiator into the room. This technique is particularly useful if you have any radiators that are positioned directly below a window.
Setting your heating control timers
Timers and thermostats allow you to control your central heating system more efficiently. Try to never manually adjust your thermostat. A better technique is to set your timer for your heating to come on a little earlier to warm up your home.
It's a myth that leaving your heating on all the time is cheaper than timing it to come on only when you need it. Your boiler will use more energy to heat a radiator from cold, but the cost is far less than keeping your boiler running 24 hours a day, even at if you set your central heating system to a low temperature.
A faulty boiler thermostat can be frustrating and costs-accumulating. As qualified heating engineers, we suggest homeowners to seek the help of professional local boiler repairs in London, so you can reduce this burden on your family budget. To avoid the nerves and hassle of unexpected malfuctions, you best bet is to carry out boiler servicing every year.
Double glazing
If your home has double glazing, you'll benefit from reduced heat loss.
For a cheaper alternative, you can pop down the high street and purchase a DIY double glazing kit from most good hardware shops.
The kit contains a plastic film sheet that is fixed into place across the window frame.
The downside is that you won't be able to open your windows unless you break the seal. However, during the colder month you probably won't need or want to open most of the windows in your home, and if you did the cost of a new pack is minimal.
For an extra layer of insulation, you might like to consider this DIY bubble-wrap double glazing solution that we came across.
Thick curtains
Windows are one of the most vulnerable areas with heat loss. Thick curtains are an effective way to reduce heat loss through windows and are more beneficial in homes that are not double glazed.
If you don't want to buy a new set of curtains, then why not line them yourself? You can pick thermal lining or fleece up on the high street for a few pounds, and as long as you have a needle and thread, the rest shouldn't be too difficult. Don't worry if the stitching isn't the best, it'll only be on the reverse side of each curtain so won't show.
Fit a pelmet
A pelmet is simply a 'shelf' or 'box' above your window that covers the top section of your curtains. Hidden pelmets are also available on the market that remains out-of-sight behind your curtain. Fitting a pelmet can help reduce the amount of cold air that enters your house through the window area.
Let the sunlight in during the day
Sunlight is basically free energy that you can easily harness by simply opening your blinds or curtains to allow the sunlight to penetrate the room. The UV rays from the sun pass through your glass window and become radiant heat once they enter the room. North and west-facing windows will benefit the most.
Chimney balloon
You may not realise it, but a lot of heat from your house can escape up your chimney.
It's quite common these days for fireplaces in homes to be unused. Many of us have a central heating system that renders the old-fashioned type open fireplace obsolete.
If your fireplace is no longer used, it may be the case that heat within your heated home escapes through the chimney. An affordable solution is a chimney balloon.
A chimney balloon is exactly that. An inflatable device that is inserted into the chimney breast and inflated so it seals off space.
Seal any mini drafts
There are a lot of areas in your house or flat where heat can escape. Letter boxes are one of the most common places. An easy remedy is to fit a letterbox draught excluder, which can be purchased in any good DIY shop for a few pounds.
Another area is the keyholes. In the freezing months, even a small hole like a keyhole can make it more difficult to keep your home warm and toasty.
If you don't use the keyhole very much, a quick solution is to put some tape over the hole. A better fix is to buy a keyhole cover.
Cat flaps are another area where you might lose a lot of heat. During windier times, the flap can often blow open and shut repeatedly. You can't really tape the flap shut, but you can help reduce heat loss by lining the interior section.
It's also a good idea to have a look to see if there are any cracks or gaps in the window and door frames. It's estimated that as much as 25% of your home's total heat loss can be through gaps. You can seal any gaps you find using weather stripping to eliminate heat escaping around doors and windows.
Use draught excluders
Although heat rises is can still be lost through gaps under doors. In such circumstances, a draught excluder could be an affordable option to help keep your rooms warm.
There are many types of draft excluder available on the market but our favourite solution this fabric 'sausage dog' draught excluder.
Cover any bare floorboards
Exposed floorboards are the preferred choice in many homes nowadays. They are not a problem in the warmer months, but as soon as the winter approaches they are one of the major contributors to heat loss in your home. In fact, the National Energy Foundation claim floors account for up to 10% of heat loss.
Rugs are a great way to eliminate, or at least substantially reduce, heat loss through exposed floorboards. The great thing about laying down a rug for the winter months is that you can simply take it away again once the weather warms up!
Insulate your house
Your loft space may already be insulated, but is it really as good as it could be?
Loft insulation and cavity wall insulation could save you a substantial amount on your energy bills and isn't particularly expensive, so the payback time on your bill saving is relatively quick.
There are a few different types of insulation available from batt or blanket insulation, loose-fill insulation, sheet insulation and blown-fibre.
Insulate your pipework
Hot water pipes work more efficiently if you insulate them. Insulating a hot water pipe is cheap and easy and can will not only save you money on your heating bills but you won't need to wait as long in the mornings for your water to heat.
14 Pro Tips to Keep Your Home Warm This Winter – A Brief Guide
Need help? Hire the London Property Service experts today by giving us a call on 020 3078 5920.