The UK's Gas Supply and Consumption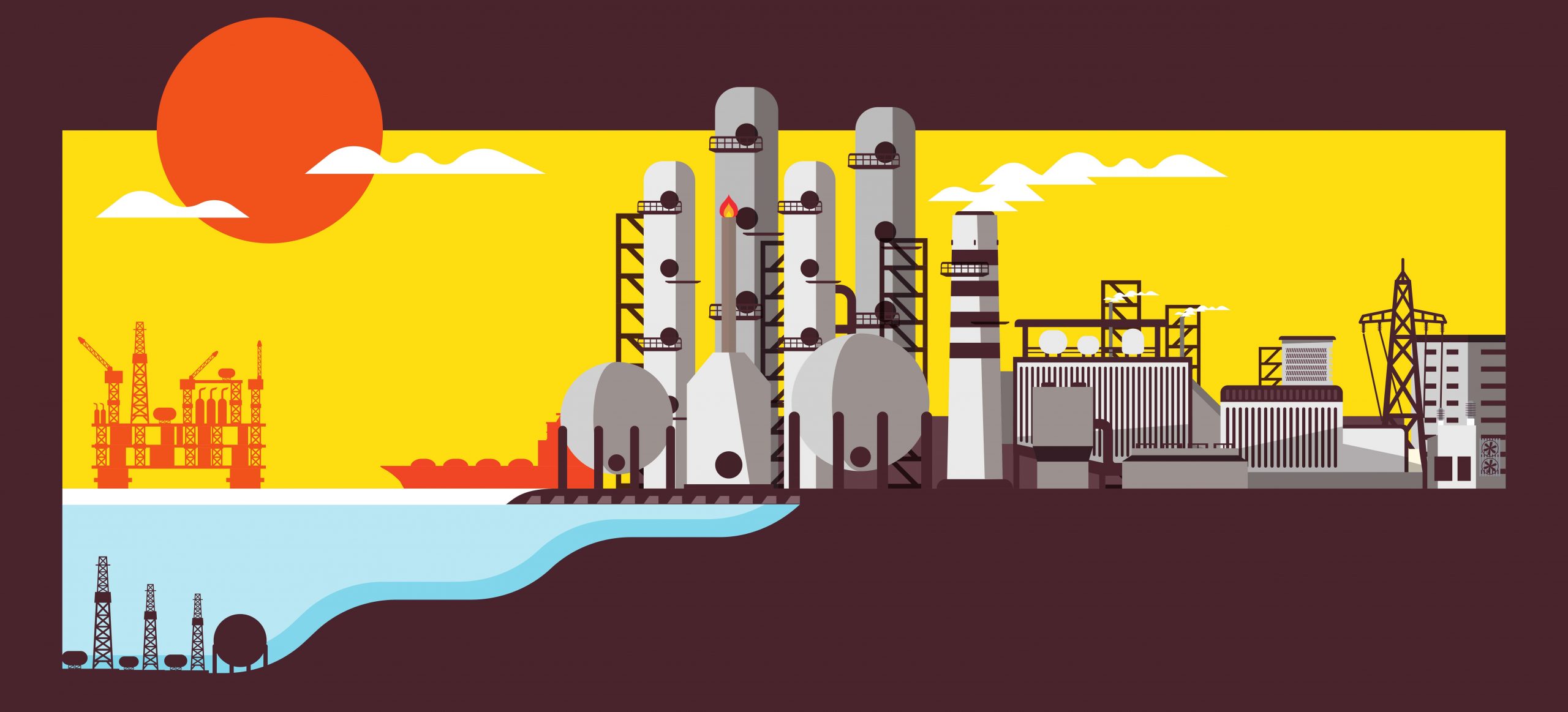 The UK's energy comes from various sources, both national and international. That energy comes into households as electricity and gas, providing heating. It is produced from coal, natural gas, oil, and renewable or nuclear power. 
Gas heating consumes around 720 TeraWatt-hours (TWh) of energy every year in the UK. That is more than twofold the country's yearly power usage.
Gas production, import and export
Data from the Department for Business, Energy & Industrial Strategy shows that the United Kingdom's gas production meets almost 50% of the country's demand. Throughout the years, the country's indigenous gas production has decreased, resulting in 37.8 million metric tons of oil equivalent in 2019. The UK has kept an independence score of around 0,5 since 2016.
Because of the many import sources, the UK kept a high diversity score in 2019. Most imported gas comes through pipelines because the system is well-thought-of and cost-efficient. Pipeline gas transportation makes the import and export to adjacent countries more convenient.
Another import option is LNG, a cooled, liquified natural gas that is simpler to store and move through tankers. They process it at import terminals or processing facilities, to turn it back to gas and transfer it to pipelines. LNG comprised 21% of the gas imports to the UK in 2019.
31% of the gas Brits use comes from Norway through pipelines in the North Sea. The rest are being imported indirectly from Russia through our neighbouring countries – the Netherlands and Belgium.
Gas consumption
Many British households use gas – and around a fourth of the country's electricity is created by gas-powered stations. Gas plants are possibly the most adaptable approach to produce power, as they can quickly respond to higher demand. The demand for gas in 2018 and 2019 kept steady at 876 TWh (TeraWatt Hour).
Those facts imply that gas, alongside other energy sources like solar-generated, wind-powered, and atomic, is vital to the UK's power demand. In that matter, as the gas amounts extracted in the North Sea decrease, the UK needs to import more to guarantee a stable and constant stock to the users. 
Keeping an equilibrium of fuel sources implies that your boilers stay on and your central heating works smoothly throughout the year.
The UK's Gas Supply and Consumption
Need help? Hire the London Property Service experts today by giving us a call on 020 3078 5920.