Why is my boiler losing pressure?
We get a lot of calls with people asking why is their boiler losing pressure.   The most common reason for a boiler losing pressure is that there is a leak on the system somewhere.  This could be a leaking radiator valve, a pipe or anything else that is causing water to leave the system.  Alternatively, there could be a problem with a valve on the boiler which has started to fail causing the boiler to lose pressure.
In order to resolve the problem, you will need to get the leak fixed and then fill up the boiler so that the correct pressure is showing on the boiler pressure gauge.    Have a look at our blog on how to re-pressurise a Worcester Bosch boiler for guidance if you need it.
If there is no visible leak, this could mean that you have a leak under the floor or there could be a problem with the boiler.  For example, the Pressure Relief Valve may be failing causing the boiler to lose pressure.   You will be able to tell if this is a problem if water is coming out of the discharge pipe which runs externally (though sometimes this might not happen).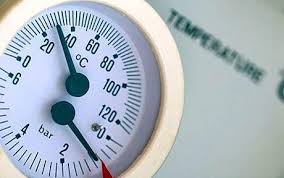 If you need to fill your boiler, this can be done by connecting up the filling link (also called filling loop). Here is a photo of what your filling loop might look like.  Filling loops are also called "Filling Links".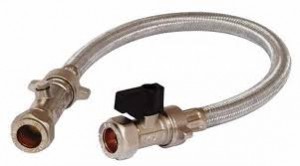 When you are filling your boiler, please be careful not to overfill your boiler or to fill the boiler too often because this can cause damage to the boiler.    You may damage your pressure relief valve if you overfill your boiler.  This would be evident if, after the boiler is filled, there is a constant dripping from the discharge pipe outside the property (though please be aware that this is not the only thing a dripping discharge pipe could be).
Always check manufacturers instructions before attempting to fill your boiler yourself.   My Plumber is able to help with boiler all boiler repair problems and boiler leaks.   Call Marion now on 020 3078 5920 or email: services@my-plumber.co.uk
Why is my boiler losing pressure?
Need help? Hire the London Property Service experts today by giving us a call on 020 3078 5920.