Household Drains and Drainage Systems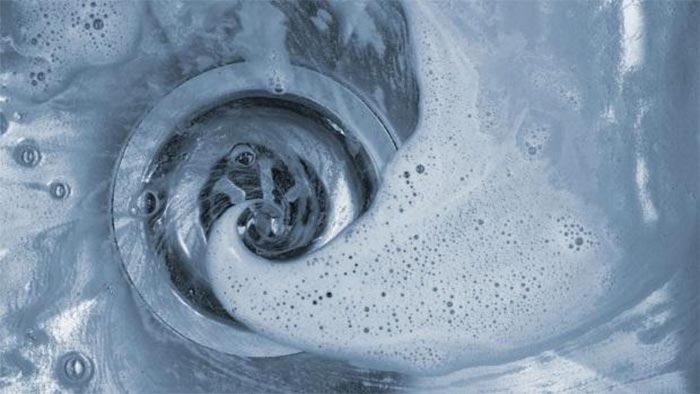 Backed up drains, blocked pipes, clogged toilets and leaks are something that most of us have had to deal with at one time or another.
In this article we aim to give a brief outline of a typical household drainage system and explain how we can avoid and fix some of the most common problems associated with drains.
What is plumbing?
Plumbing, in it's simplest form, is containing and controlling the water supply as it flows round your home.
The concept of water moving through pipework is very easy to understand. Water enters your property through a mains supply line and is distributed, through pipes, to our fixtures such as taps, shower, toilet cistern etc. for us to use.
What is drainage?
Once we've used the water it has to travel back through the pipes and out of your property to the sewage system. Water travelling out of your property is known as drainage.
Because the drain system works by gravity, and not by water pressure, it's important for the pipes carrying the water away to be angled to keep water constantly flowing through to the sewer.
As you would expect the less a pipe is angled the slower water travels through. Vertical pipework obviously carries water away faster than pipes that are more or less running horizontally. The horizontal sections of our drainage system gradually build up deposits of grease and soap residue which, over time, can cause your water to drain slowly and eventually lead to a total blockage.
U-bends or traps
U-bends in pipes are sometimes known as traps. The U bend in the pipe forces the water that is travelling through the drainage system to travel upwards momentarily. This can only happen when more water, from higher up the pipe, is pushing it though. As soon as no more waste water is pushing though some of it remains in the u-bend. This effectively blocks the pipe so that no sewer gases are able to escape up through the drainage system and into your home.
Leaking pipes
Because water stays inside the pipework the u-bend sections can, over time, become corroded and leak. That's why you often hear the term 'a leak under the sink'. Why? because a u-bend is always under the sink for the reason outlined above. More often than not a leak from under the sink is a simple case of replacing the trap or u-bend section of the drain pipe.
If you do and that you have a leak under your sink the first place to check is the u-bend section. If that's not the cause then check the sink strainer assembly (the section directly under the basin) to see if the origin of the leak is here. If so, call a plumber to replace the assembly.
Blocked pipes
Blocked pipes usually occur as a result of deposits such as hair, grease, food or other debris getting build-up in the u-bend or fixture drain line.
If a plunger doesn't work it's probably time to call an emergency plumber to fix the problem.
Unclogging or cleaning blocked drains can be tricky and require specialist knowledge of pipework and connections so that you can take things apart, replace anything thats faulty, and re-assemble everything securely so that its water tight once again. It's always best to call in a plumber to tend to any blocked pipes and drains in your home.
Drain care
Many potential drain problems can be averted with a little regular care. kitchen drains tend to have the most grease and debris to deal with and should be flushed at least once a week with hot or boiling water from the kettle. Bathtubs and shower tray drains may benefit from a small dose of liquid bleach to help clear things through.
FREE 'no obligation' drainage estimate
At My Plumber, we have a team of fully registered plumbers who can deal with all your drainage, blocked pipes and leaks in a timely and efficient manner.
We offer free 'no obligation' estimates which takes less than a minute to request. You can either:
Related Information
If you enjoyed reading this article you may also be interested in:
unclogging bath tub drains
unclogging shower drains
unclogging a toilet
Household Drains and Drainage Systems
Need help? Hire the London Property Service experts today by giving us a call on 020 3078 5920.