How to Change a Radiator Valve Easily in 8 Simple Steps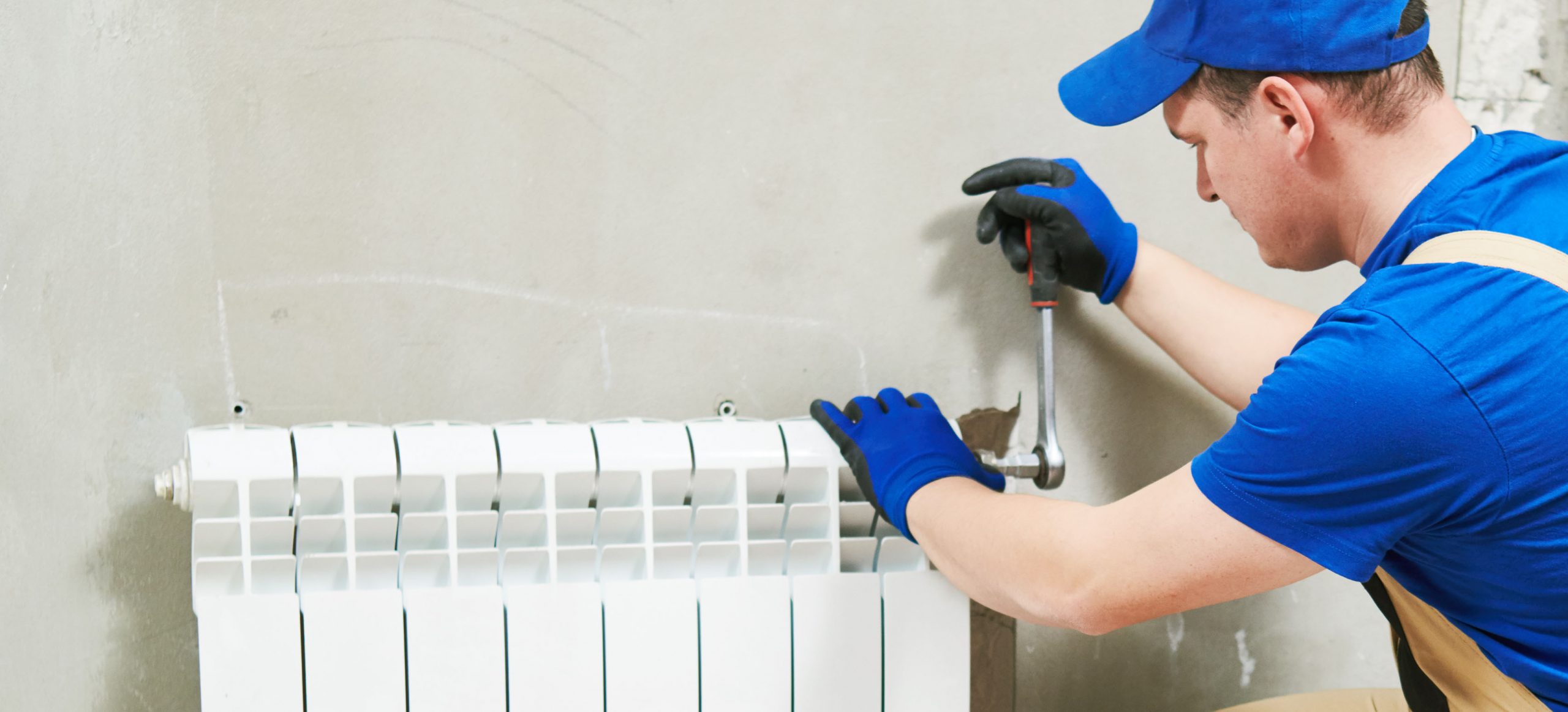 Your radiator is your best friend during winter because it keeps you and your family warm. However, there are several reasons to consider replacing your radiator valves. From faulty components to modern upgrades, and the list doesn't end here. Even more important, your valves can sometimes break when the cold snap comes. Therefore, if that occurs, it's wise to know how to change a radiator valve easily in few simple steps.
Why and When Do You Have to Change Your Radiator Valve?
For starters, your radiator valve might be faulty and may need urgent replacement. In addition, consider changing your manual valve for a thermostatic radiator valve – TRV. If you're ready to change for TRV, you're in luck because these devices are sturdy, last long and can create comfort in your home by regulating the temperature. Finally, there are aesthetic elements. You will want your radiator valve to fit in with the decor in your home. Whatever the reason for changing your valves, always remember to consult with local radiator installers first, if you're not as handy with DIY work.
How Do Thermostatic Radiator Valves Work?
A TRV is a self-regulating valve, which is attached to a radiator. It "senses" the temperature in the room and adjusts the radiator accordingly. If the room feels cool, the TRV has a special valve which contracts because of the temperature, enabling more hot water to enter and then to heat. Meanwhile, if the external temperature in the room is warm, the valve will expand and enable a smaller flow of hot water. It will gradually cool the radiator down. And those are only part of the benefits of a thermostatic radiator valve.
What Tools and Items You May Need
When changing your radiator valves or replacing a manual valve with a new TRV, prepare the right tools and equipment you may need to carry out your task. We've gathered a small list for you:
New TRV valve

Adjustable spanner/pliers

Radiator bleed key

Wrench

Hose

PTFE tape 

A jubilee clip

Wire wool

A dry cloth/towels/old sheets
How to Replace a Radiator Valve
Radiators typically work with hot water, so turn off your heating system as well as your water supply to avoid any injuries and damages to your home. Follow those 8 steps to change your radiator valve:
Step 1. Turn Off Your Heating System and Your Water Supply
You have to switch all thermal systems off. Get rid of the cap the protects the return valve and find an adjustable spanner or some pliers. Use the tool to turn the shaft clockwise until it won't turn any more. That prevents any water from entering the unit. At that point, turn the valve on the opposite side of the radiator clockwise by hand. With a thermostatic valve, turn it clockwise until you see a number showing zero.
This will ensure that your radiator's thermostat doesn't pick up external temperatures and tries to adjust the heat of the water in the radiator accordingly. If the system is dry and your TRV comes on, this is likely to cause damage to it and ultimately lead to your boiler overheating.
Step 2. Prepare Your Home and Make Your Radiator Valves Ready
Gather all your equipment, including the new valve, and get ready to bleed your radiator and drain out all water that's in it. Place some towels or old sheets on the floor around the radiator to dry any leaking water.
When you replace an old TRV with a new one, don't forget to take the head off the two units by hand. Remove the nuts and connectors on the new valve and coat the parts that join to the radiator. Use the PTFE tape and wrap it around clockwise multiple times, just in case.
Step 3. Bleed Your Radiator and Drain Out Any Water
This is where the hose comes in. Connect it to the drain cock and run the hose outside, in order to bleed your radiator and drain out any water. Once connected, you can release all the water in the radiator effectively. Use your radiator bleed key to bleed the radiator and ensure that it is filled up with air. It should take approximately 15 minutes in total for this to take place.
Step 4. How to Remove The Old Valve
Unscrew the cap and take off the radiator valve. If you're not sure how to do it, follow these guidelines: firstly, place some dry towels, sheets or cloths under the valve to catch any dripping water that may be left over after draining and bleeding your radiator. Next, hold the body of the old valve with a wrench while you use an adjustable spanner to unscrew the nuts. Unscrew the cap nuts and remove the body of the valve from the radiator. Use wire wool to clean away excess gunk that may have accumulated on it.
Step 5. How to Fit Your New Radiator Valve
Actually, fitting radiator valves or a thermostatic one is not that difficult. Position your new valve in the right place. Align the valve cap-nut and sealing components over the end of the pipe and attach the new valve, while being careful not to tighten the cap-nut too early. Using your wrench, align the valve with the adaptor and follow this by tightening the cap-nut that joins them together. Now, ensure you tighten the cap-nut that holds the valve to the water pipe. You can manually fit the TRV onto the valve. Once you complete those actions, you're ready to proceed to the next step.
Step 6. Turn On Your Water Supply and Bleed the Radiator Once More
Your new radiator valve has just been successfully installed on your radiator and you're ready to have a more aesthetically pleasing and warmer or cooler home, depending on your needs. You now need to turn on your water supply and bleed your radiator once again. This step is necessary as it releases all trapped air to be released and enables a smoother, better flow of water within the radiator. To complete this step, follow the guidelines mentioned in Step 3 above. You will also need to fill your system with water again, and that involves switching on your heating and water supply, which you initially turned off. 
Step 7. Re-pressurise Your System and Check For Faults
Your whole system needs to be re-pressurised and also double-check for any faults. There are 3 principal methods to repressurise your boiler, and as daunting as it seems, most DIY enthusiasts have no problems dealing with the task. These may include leakages, ineffective temperature control, or other related issues.
Step 8. Clean When Your Job is Done
You've just successfully changed your radiator valve, but your job isn't done until all your equipment is packed away. To that, wipe any drips and spills down and the overall area is neat and tidy just like you had it before. So, do a final cleanup of the area around the radiator and get ready to enjoy the fruits of your labour!
If you still experience any issues, such as cold patches and visible leaks, then consider removing your radiator and replacing it altogether.
Takeaways
Consider installing a thermostatic radiator valve if you'd like to save some energy 

Work in a clean area, having a towel or a cloth handy will enable you to keep the area and floors dry and safe for any job

Don't forget to maintain your radiator well even after the installation of a TRV

Call an expert and avoid costly repairs if the task seems too difficult for you
How to Change a Radiator Valve Easily in 8 Simple Steps
Need help? Hire the London Property Service experts today by giving us a call on 020 3078 5920.