How to Find a Trusty Boiler Engineer and Avoid Scammers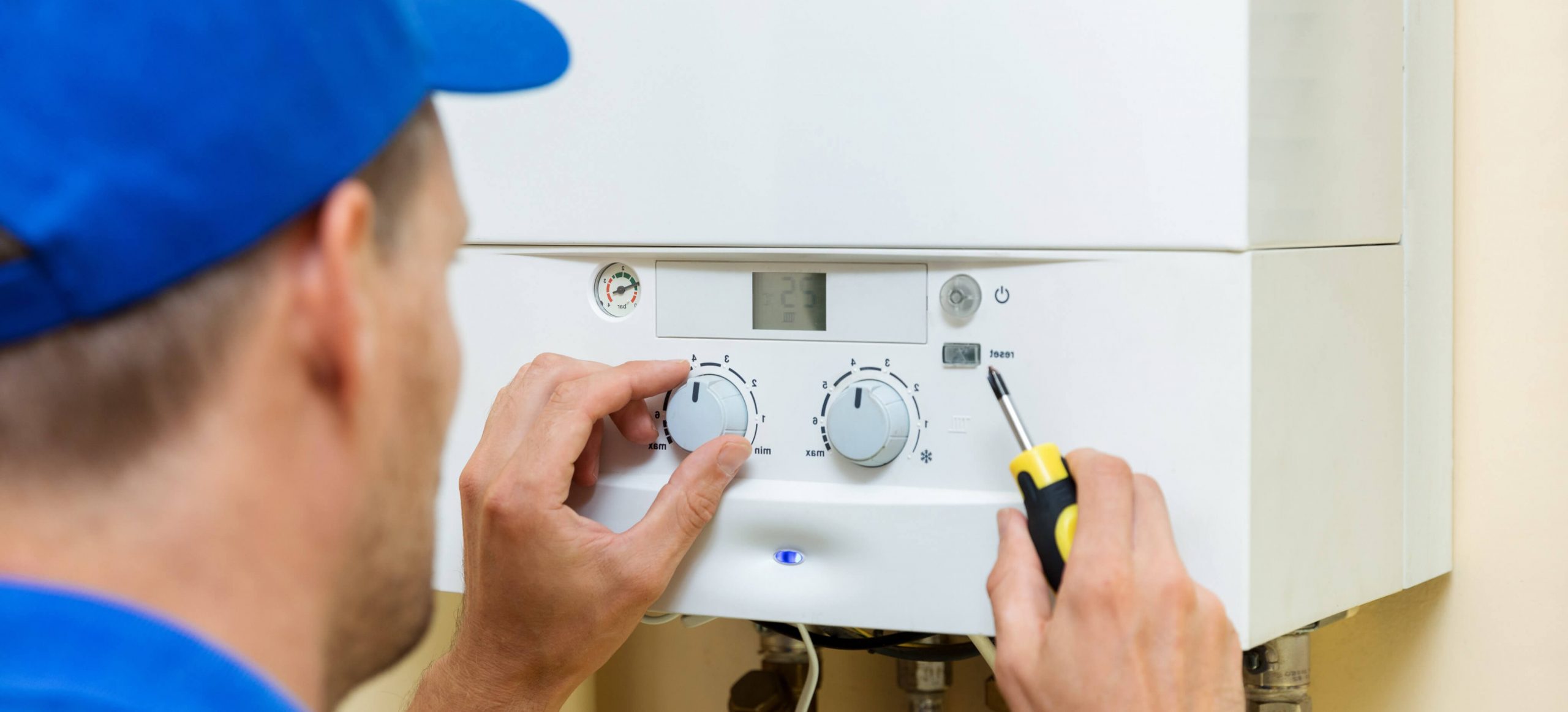 Have a blinking boiler? Or a gurgling radiator? Are there cold spots on some radiators? Have a faulty gas appliance at home? These problems are not only annoying but also dangerous. You have to call a reliable gas boiler engineer at once. 
We understand that it's overwhelming to choose a trusted professional, so we have prepared some guidelines to help you with this task. We explain the different types of specialists you can stumble upon doing your research and what they specialise in. Plus, we give you some helpful tips on how to find a boiler engineer you can trust.
What Heating Engineers Do
There seems to be a confusion between what plumbers and heating engineers do. We can clarify the differences for you so you know what professional you need and in what circumstances.
What is a heating engineer?
They are specialists who are trained to work solely with heating systems. What they can help you with is repairs, replacements, annual checks and maintenance and emergencies. Their work on heating systems includes radiators, thermostats, piping, hot water cylinders and the central heating systems through vents. So, for anything wrong with your heating system, or when a new one has to be installed, you need to call a heating engineer. 
What does a plumber do?
Plumbers deal with appliances that use water, such as dishwashers, washing machines and of course taps, toilets, sinks. 
Both plumbers and heating engineers can have Gas Safe registration, but for plumbers that doesn't mean they can work on a gas boiler or a heating system. And if the boiler engineer needs to work with oil boilers, they need an OFTEC certification. "Cowboys" often pretend to be certified plumbers, so it's a good idea to know how to find a reliable plumber.
What is the Gas Safe Register?
That is the official list of gas safe engineers in the UK, who are qualified to work safely and legally on gas appliances. Only a registered gas engineer is legally allowed to install, maintain, repair and service gas appliances. They can work in residential, commercial and industrial properties and implement solutions for various heating needs.
On 1 April 2009, it replaced the old CORGI registration as the gas registration body in Great Britain and has since been improving and maintaining gas safety in the UK. A Gas Safe registered engineer is qualified to work on all gas appliances in your home, such as domestic gas boilers, gas ovens and cookers, gas hobs, and more.
5 Tips on How to Find a Local Boiler Engineer You Can Trust
Finding a good and reliable gas boiler engineer is crucial to having your heating system set up correctly or having a problem with an existing one fixed. There are many things to consider when looking for and choosing a professional to get the job done. We have prepared 5 tips for you to easily find a gas safe engineer who is certified, experienced and trusted. 
1. Ask friends and family
People you know can help you with a recommended boiler engineer. Your friends, family and colleagues won't lie to you and will only give you names and companies whom they've tried and have been satisfied with. 
2. Ask tradespeople
You can also ask other tradespeople that you know or have worked with on similar jobs for recommendations. They can help you find a local boiler engineer, which is the ideal scenario.
When you're speaking with companies, ask the tradespeople what they are going to do and even how. If they cannot explain, this means they may not be good at their job or cannot plan ahead, which is a sign that your initial quote will probably change and increase. 
3. Search in directories and rating pages
Usually, there you'll find honest opinions of people who have found good or bad engineers and you can sort through them with ease. Furthermore, such places offer you the chance to look for professionals in your area.
4. Compare quotes and price rates
After doing some research and selecting a couple of specialists, you can contact them all and get quotes and prices so you can compare them. Such jobs can add up to a substantial cost, so make a smart financial decision.
Choose a quote that's within your budget so you don't end up surprised at the end of the service. And do not forget to ask if there are any potentially hidden costs that you may notice later on.
5. Check the testimonials of other customers
You may also check out some testimonials of other customers. Make sure to find them on third-party websites, as they can be reliable. 
How to Avoid Unqualified Engineers
Since gas is dangerous to work with, a true professional must handle it. In the right hands, it should be safe, but in the wrong hands, it can get scary quickly. That's why it's imperative that you find a certified, vetted and experienced gas engineer. 
Here are some ways you can avoid hiring an unqualified person for this dangerous job:
Ask for accreditation and proof of license
It is a legal requirement for anyone carrying out gas work to be registered with the Gas Safe Register. It's important that you check that a heating engineer that is carrying out any gas work in your home or business presents their Gas Safe Register ID card. As we said, there is a difference between people who are Gas Safe registered, and you can see the different qualifications and apprenticeships before letting the wrong person work on your system.
Receive hard copies of quotes and invoices
Ask for the quote in writing. This can help you prevent a future increase in the cost if you decide to go with a certain company. Also, ask that it's a comprehensive written quote and invoice. This way, you'll have details of the work being carried out.
Check for service warranty
When you're hiring a boiler engineer to install a brand new boiler and heating system, you should check for a service warranty. Boilers come with different warranty periods, often ranging from one to 10 years. Check the boiler's warranty ahead of time because that's the period you have for being covered by the manufacturer in case anything goes wrong with the boiler.
Talk about materials
A good boiler engineer always chooses to work with quality materials. They should also know what materials they need and can give you a list if you want to buy them yourself. Many people choose to buy cheaper ones online. This almost always causes problems with leakages because cheap materials just don't work.
Pro Tip: A true specialist will explain to you why it's bad to spare money on materials and advise you to buy quality ones. 
Don't pay the full cost upfront
It is not unusual for companies and traders to ask for some upfront payment, especially for large jobs. However, it should never be the full cost and only on some occasions, it should be half of the final cost. If the specialist you're talking to demands that you pay the full cost upfront and doesn't want to negotiate, you shouldn't fall for it. Just find another gas boiler engineer.
Ask a lot of questions
Prepare yourself ahead of time and be ready to ask all kinds of questions. You can even prepare some questions to ask over the phone before choosing and hiring an engineer. A genuine expert will gladly answer them all and give you additional information. If the person seems dodgy and doesn't want to answer your questions, you may assume they are a fraud. 
Takeaways
We sincerely hope our tips for choosing a trusted company and avoiding fraud help you. Comparing quotes and looking up testimonials on various sites may seem like a lot of work at first, but it's crucial. It can save you money and you'll have peace of mind that your boiler and heating system are in expert hands. 
Also, we suggest that you ask for a complete and detailed written report, signed by the gas boiler engineer who performs the job. Finding a reliable heating services provider shouldn't be so complicated but it's necessary. After all, safety is a number one priority and you better take the time to do the research and choose the right specialists for the job.
How to Find a Trusty Boiler Engineer and Avoid Scammers
Need help? Hire the London Property Service experts today by giving us a call on 020 3078 5920.