How to Find a Good Plumber Near You With Our 7 Trusty Tips for Every Homeowner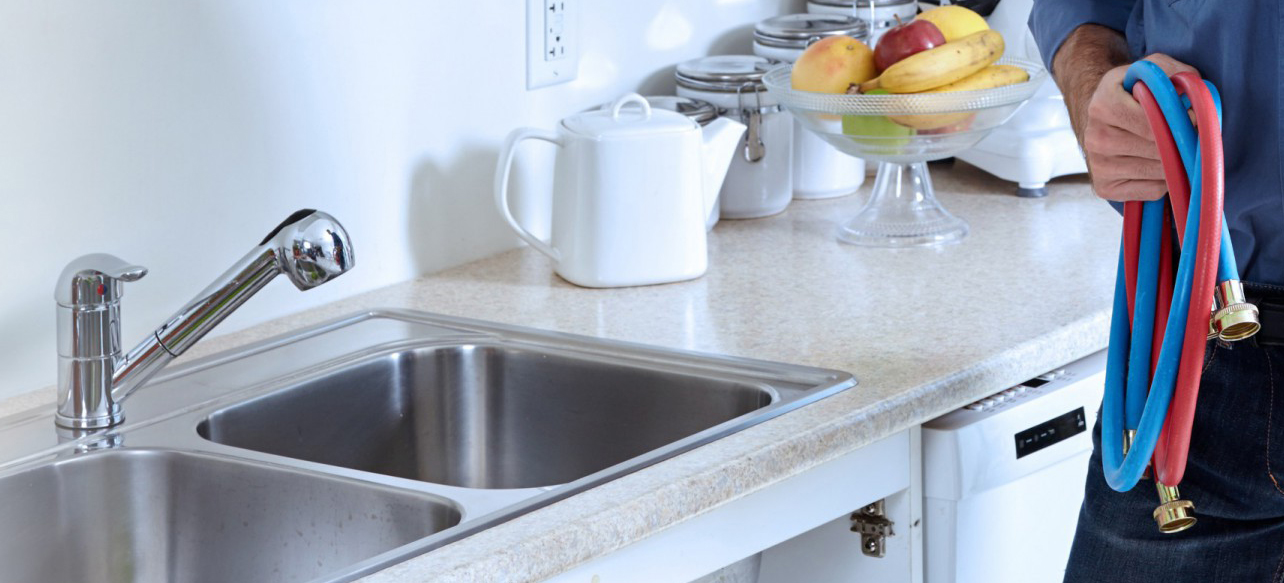 Finding a good plumber or tradesman can be a nightmare, especially if you have an emergency that cannot wait. But it doesn't have to be! Read further and learn our 7 tips on how to find a good plumber in your area and save yourself the hassle of dealing with cowboys and shoddy workmen.
The Benefits of Finding a Reputable Plumber
Did you know that water waste in the UK amounts to ~460 million litres each year? The reason is that even the smallest of leaks can waste many litres of water. Leaks can not only cause damage to your and your neighbours' homes but can also break the bank and have a negative impact on the environment. Hiring a "cowboy" to do the job of a professional will only contribute to these adverse effects. Here are a few reasons why hiring a reputable plumber in your area is worth every penny.
Good understanding of the local plumbing needs – local plumbers are familiar with the area, the parking situation, the hardware stores, and the local directives.
Short-notice appointments and a one-stop-shop service – hiring a local plumber often means he can come out quickly and offer you a full-package service – from diagnosing the issue to sourcing materials and completing the job.
Valuable advice – an expert can provide helpful tips on how to prevent the issue from recurring. They can help you with trusted recommendations, such as how to upkeep your bathrooms and plumbing installations. You get more value for your money.
You support the local economy – buying local is a building block of any good economy. This way, you help hard-working professionals find work and you keep your money circulating locally.
Plumber vs Heating Engineer
Have you ever wondered what the difference between a plumber and a heating engineer is? Plumbers deal with the water fixtures and pipework around the home. If you have a leak or a drip, you call them to fix it for you. They can install or repair showers, sinks, and toilets, and unblock a sink or a toilet. However, if you have an issue with your boiler or central heating, you need a heating engineer. They maintain, install, and repair boilers, gas appliances, and radiators. Some plumbers are also heating engineers and vice versa. The same can't be said about a handyman vs plumber, though.
All heating engineers have completed specific training and are legally required to be on the Gas Safe Register, which allows them to work on boilers and other gas appliances. But you can't trust every boiler engineer that knocks on your door. Some tradespeople may appear to be unqualified for specific tasks and cause further damage to your home.
A Service Company Vs Local Plumber
While it is tempting to hire a local tradesman from the yellow pages and pay a lower rate, it is worth examining the idea from all sides. For example, a one-person business would find it difficult to complete a complex project on time because they would work on their own. You would have less control over their work and no way to verify if they are as good as their ad claims or if they have proper insurance.
Hiring a recognised company comes with a lot of benefits. Foremost, it is certainly much easier to check the company's reputation and track record online. Companies have large teams of experts, working not only Monday to Friday, but weekends, late nights, and bank holidays included. So you can rely on them whenever you need any help. In addition, it is easier to communicate with companies, since they have a dedicated Customer Service department. They can arrange your service and handle any requests or specific issues. You could easily hold them accountable for their work as opposed to individuals that become difficult to find if things go south. Not to mention that companies are committed to improving their services at all times.
You can expect your plumber to have the required certificates, qualifications, and proof of licenses and be up to date on the newest skills and trends in the plumbing world. Professional companies have strict control over their tradesmen's health by providing personal protective equipment, guidelines, and regular checks.
How to Find a Local Plumber You Can Trust
1. Ask another tradesperson
Have you had tasks done by a handyman or an electrician, whose work you were happy with? Ask them to recommend a plumbing specialist. People in the trades business often know each other and sometimes work together on complex projects. Professionals enjoy working with other professionals, so they are likely to recommend someone reliable.
2. Look for a trusted company
Choosing a reputable plumbing service company over a relatively new and unknown one is the better option in most cases. The company's reputation often speaks for itself, and you can't just ignore other people's opinions.
3. Plumbing Trade Associations
Most knowledgeable plumbers are members of a trade association. A trade association membership is a sign of quality and dedication to the craft, as they encourage focus on technical ability, customer service, and delivering top results. Being a good plumber is more than being technically adept and doing the job. It's about communication, reliability, and trust. There is no use for a plumber who doesn't respect your home. Good tradesmen deliver all-round professional services.
The Association of Plumbing & Heating Contractors (APHC) and the Chartered Institute of Plumbing and Heating Engineering (CIPHE) are two of the most well-known associations in the UK. Tradesmen, members of these trade associations are unlikely to jeopardise their good reputation by doing shoddy or shady work.
4. Ask friends and family
Another great source of plumber recommendations can be your friends and family. Chances are they have experienced similar issues and can recommend a tradesman you can count on. Word-of-mouth recommendations are still important and can carry a lot of weight. Plus, a personal account is a more persuasive tool than a hype ad without a customer review to back it up. If you want to find a local plumber, perhaps consider inviting your neighbours over for a cup of tea. Find out who they look up to for plumbing repairs and installations.
5. Search through directories and rating pages
Perusing through directories and rating pages improves your chances of finding a plumber you can trust. It is less likely to find a "cowboy" or wanna-be plumber listed in there. When searching, look for authenticity. Always take anonymous reviews with a grain of salt, as they cannot be verified either by you or the rating pages. Some of the most popular and credible directories and aggregator sites are:
YellowPages.com – one of the biggest directories
Yelp.com – another great directory with a rating system
Truspilot.com – search by rating
Threebestrated.co.uk – best 3 plumbing service providers in your area
Trustatrader.com – qualified professionals registered with a trade association
Don't rush the decision unless you are in an emergency. Search the second and third pages, since forward placement doesn't guarantee better service quality.
6. Read reviews and testimonials
Most advertisements claim that you get the best service for the best price. These ads are catchy to hear on the radio or read on the internet, but they rarely provide more than brand recognition. While this is important, it does not give you the security and peace of mind that your home and family are in good hands. Take the time to carefully evaluate reviews and testimonials on aggregator pages or the company website. It is important to look for authenticity and honesty, so better look for the following information:
What was the project?

When was it carried out?

Were there any issues?

What is the result?

Would the customer consider hiring the same plumber again?
7. Compare rates and collect quotes over the phone
Like with any other service, it is best that you receive 3 or more quotes to compare the costs and the service perks. The more complex the job is the more quotes you need to get, and the more questions you should ask. Depending on the requirements of a specific situation, they might give you a quote over the phone or after a survey. Beware of suspiciously low rates. Most good plumbers know what their work is worth. It's unlikely that they will charge either too little or too much. A low price might mean a lack of licenses or specialized knowledge. Another trick to watch out for is quoting only for part of the job and then charging extra for "the additional work". To avoid these situations, you need to have the following information:
Does the plumber have Public Liability Insurance?

Is the tradesman a licensed professional?

What is the guarantee?

How is the service charged – by the hour or is it a fixed price?

Do you get a quote in writing with a description of everything included as part of the service?

Does the professional bring his own tools for the job?

What are the hidden costs?

Do you get a hard copy invoice?
A good tradesman can:
Make sure he understands all your wishes and concerns;

Explain what he does to fulfill the request to the highest standards;

Clearly explain how the price forms and what does it include;

Be patient, friendly, clean, and professional.
The work of the plumber you hire might affect the health of your family. Saving a few pounds is not always worth it. It's important to remember that you are paying for a lot more than just the time spent on the job, you are paying for expertise and skills.
In The Case of Plumbing Emergencies
Sometimes you just don't have the time to carefully research your plumber. Have you signed for home emergency coverage? Your insurer should send a reputable professional to fix your problem. Give the plumber specific information about the issue. Don't forget to ask about a guarantee and the rough costs. The tradesman should be able to give you the call-out price, but additional costs often depend on the nature of the issue.
And if you need urgent assistance, find a reputable company to book an emergency plumber in your area.
How to Avoid Common Plumbing Scams
Unfortunately, there are some rogue plumbers or even just plain scammers out there. To avoid falling victim to a plumbing scam, we recommend that you consider the following guidelines:
Ask for identification, proof of license and insurance;

Ask for company address, telephone number, e-mail, and opening hours;

Do not give money "under the table" – ask for a receipt for every payment you make;

Do not trust door-to-door plumbers;

Ask for a written quote with details about the work;

Never sign a blank document or a vague contract.
Takeaways
The good plumber is someone professional, trustworthy, and dedicated to his craft.  Quality is of the utmost importance for you and your family's comfort and safety. Take the time to thoroughly research the plumbing companies and be mindful of your choice.
How to Find a Good Plumber Near You With Our 7 Trusty Tips for Every Homeowner
Need help? Hire the London Property Service experts today by giving us a call on 020 3078 5920.