How to Remove a Toilet and Install a New One – A Complete Guide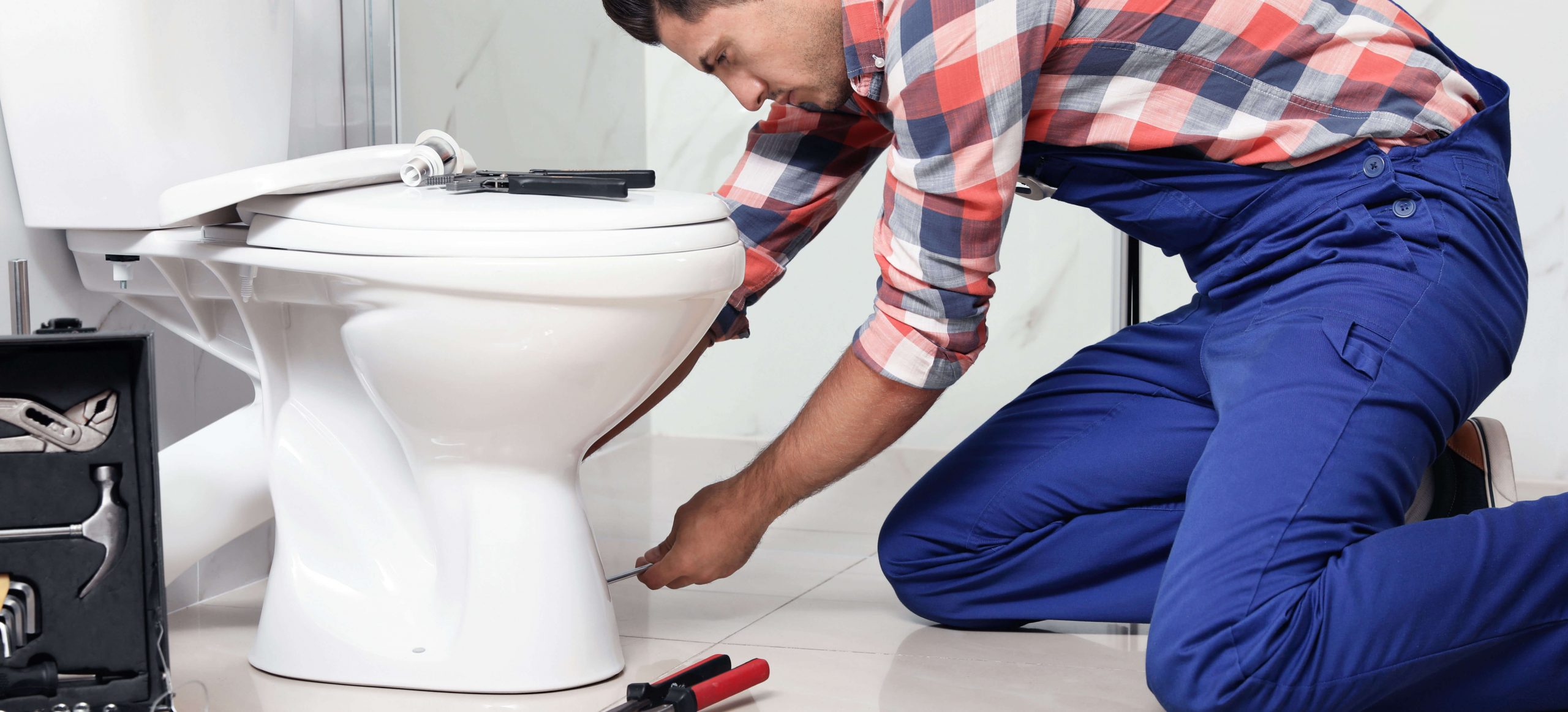 There are many reasons why you may want to remove and install a new toilet in your bathroom. These can range from changing it for aesthetic purposes, your current toilet is leaking or is cracked or you're moving into a new home and need to upgrade the bathrooms.
The list is almost endless. In this blog post, we'll discuss how to remove a toilet. We'll explain the process of replacing a traditional two-piece toilet and a one-piece toilet system. 
Tools and Materials You May Need
As with any DIY task, you need to be prepared beforehand. Therefore, you must ensure you've got the right equipment and materials ready for the job at hand. Let's take a look at what you'll need to get the task sorted in no time. 
Equipment:
4-in-1 Screwdriver

Adjustable wrench

Pipe wrench

Caulk gun

Box spanner

Cordless drill

Hacksaw or pipe cutter

Hammer

Spirit level

Locking pliers and/or adjustable pliers

Rags/towels/sponges

Rubber gloves

Bucket 

Wet vacuum

Slip-joint pliers

Tape measure

Utility knife and a putty knife

Drill
Materials:
New toilet

Toilet seat

Toilet shims

Bolts for the toilet seat

Wax ring that has a flange

Wax ring that doesn't have a flange

Silicone caulk (optional)

Penetrating oil

Teflon tape
How to Remove Your Toilet
In your endeavours of installing a new toilet, the first step is to remove the old one. You will need to remove the old toilet and disconnect it from its pipes and fittings. So, how do you disconnect the toilet? In this section, we'll answer that question.
All things being considered, the time it takes to remove a toilet varies from 15 to 30 minutes, depending on the condition of the toilet parts and fittings. Below are the steps you'll need to follow to completely remove your old toilet from the floor and sewer pipe. However, if you still feel unsure, you can always consult the professional plumbers, who will be more than happy to help you. 
Step 1. Turn Off the Water Valve and Drain the Toilet
As a starting point, put on your rubber gloves and get ready to begin. Firstly, you need to turn off the water valve and drain the toilet cistern. To do the latter, you'll need to flush the toilet so that the cistern is empty. There might still be some water left in it, though, so remove the cistern lid and use sponges, cloths or towels to absorb the remaining moisture and water left in it. Once ready, you can proceed to the next step.  
Step 2. Disconnect the Water Supply
Since you need to work in a water-free environment, make sure to disconnect the water supply. Locate the supply valve in your home and switch it off for the temporary period of the toilet removal and installation process. 
Step 3. Remove the Toilet Cistern 
The toilet cistern is the tank that contains the water which is used for flushing. You need to remove it before you proceed to separate the rest of the toilet body. However, this step doesn't apply to one-piece toilets, where the cistern is physically attached to the toilet itself. It's therefore important that you're aware of your toilet and cistern type so that you can take the best steps for removing it and installing the new one. 
Start off by removing the cistern lid, which should simply come off when lifted. It's not usually attached to the cistern in any restrictive manner unless the toilet is fitted with a flush down button rather than a lever. From there, you need to use your screwdriver to unscrew the bolts at the base of the cistern. If you find that your flushing mechanism is faulty, replacing your flush button is a whole other topic to delve into.
Once you've unscrewed them successfully, you can proceed to the next step. However, if it's hard to remove the bolts because they are rusty, old, or screwed on too tightly, use a pair of pliers or a wrench to help you. 
Step 4. Unscrew the Mounting Nuts
The mounting nuts on your toilet are the fixtures that hold the toilet to your floor in place. You will want to remove these, but if it's problematic due to the nuts being rusty or old, as mentioned in the previous step, try to use a screwdriver or wrench to help you loosen and unscrew them. This may require some effort on your part as they may have been screwed on years ago and are, therefore, hard to lift out of place.   
Step 5. Cut Through the Caulk and Pull the Toilet Up
Plumbers attach most toilet bases to the bathroom floor using caulk or silicone. You may therefore use your putty knife or utility knife to scrape this material off from the base of the toilet. When you've done this, use an old towel or a rag to wipe the base of the toilet clean.
Since you've unscrewed the mounting nuts in the previous step, and you've cleaned and cut through the caulk, you're ready to pull the old toilet up. Lift it up, but be careful, as the toilet body can weigh quite a bit.  
Step 6. Remove the Old Wax Ring
Before completely lifting the toilet body up to remove it, you must disconnect it from the sewer pipe. You'll be able to do this by removing the old wax ring, which connects the toilet to the sewer pipe and your drainage system. Use a putty knife or utility knife as this is a rather sticky substance and needs to be scraped off effectively and completely. This wax ring prevents any leakages from the toilet, so it's a good insulating medium. 
Step 7. Check the Flange and Your Bowl Bolts
The flange of the toilet acts as a stabilising floor mount. Typically made from a PVC, copper, steel or brass, it is also paired with a metal or plastic ring that bolts it to the floor. It is sealed to the drain of the toilet to prevent leakages using a wax ring.
Once you've identified the flange, you can unscrew it so that all the components of the toilet, which were connected to piping or the floor have been disconnected. You've successfully removed and disconnected your old toilet!
How to Fit a Toilet
The time frame for fitting a toilet varies from one to four hours, depending on your level of DIY experience. Any new toilet installation requires prior preparation and, essentially, working backwards from removing an old toilet.
So, if you're wondering how to install a new toilet, keep reading below for some easy-to-follow steps. 
Step 1. Install the New Mounting Bolts and Wax Ring
Remember that your water supply should still be switched off while you work so that you avoid any drips and leaks, making a mess. Now you're ready to install your new toilet, which should come equipped with new mounting bolts. You need to secure these to the floor where the old holes are. You must also install the new wax ring on the sewer pipe so that you avoid water leaks. But be careful because it is rather sticky! 
Step 2. Fit the Toilet and Tighten the Nuts
Take the body of your new toilet and slowly and gently hover it over the bolts, making sure that they align with the holes. Once the bolts have protruded through the holes, you need to tighten them with the nuts. Your new toilet is now securely connected to the floor and sewer pipe, leading us to the next step.  
Step 3. Install Your New Cistern
It's now time to install your new cistern. However, keep in mind that this step doesn't apply to one-piece toilets, where the cistern is attached to the toilet itself. Pick up the cistern and attach it to the toilet body using the equipment and tools mentioned above. 
Step 4. Connect The Water Supply
You have now secured your toilet in place and are ready to turn on the water supply. Do so, keeping in mind that there may be leaks. 
Step 5. Turn On the Water and Check for Leaks
It's critical to ensure that all your handiwork doesn't go to waste. That's why you better check for drips and leaks. Flush the toilet several times to ensure that no water is leaking onto the bathroom floor. 
How Long Does it Take to Replace a Toilet?
In essence, that depends on your skill level and experience, plus the type of toilet you have. If you've done this before, it should be a piece of cake. However, if it's your first time, and depending on the complexity of the job, it could take anything from one to four hours on average. 
How Much Does it Cost to Install a Toilet?
If you're not confident in your skills and abilities to remove an old toilet and fit a new one, don't worry. You can always consult the professionals to help you. Toilet installation service costs around £98 per hour on average. Depending on the complexity of the job, it may take anything from two to three hours. The price also varies depending on whether the work needs to be carried out in the evenings or during weekends.
Therefore, this is just an indication of the average amount you may need to pay, as these are not final prices and may change. However, you can benefit from a neat discount if you're a Fantastic Club member.
Takeaways
Replacing an old toilet with a new one doesn't have to be a difficult or daunting task. As long as you've got the right equipment and materials ready and at hand, you're all set to begin on this DIY project. Ultimately, you'll need to follow the steps in sequence and you'll be able to complete the job on your own.
However, if you feel uncomfortable or not ready to embark on this task yourself, you can always consult with tradesmen. The important thing to keep in mind going forward is to always ensure that your water supply is turned off before you start on your toilet removal and installation task. This will not only help you prevent a big mess but will also enable you to carry out the job more effectively. 
How to Remove a Toilet and Install a New One – A Complete Guide
Need help? Hire the London Property Service experts today by giving us a call on 020 3078 5920.