8 Common Types of Taps Explained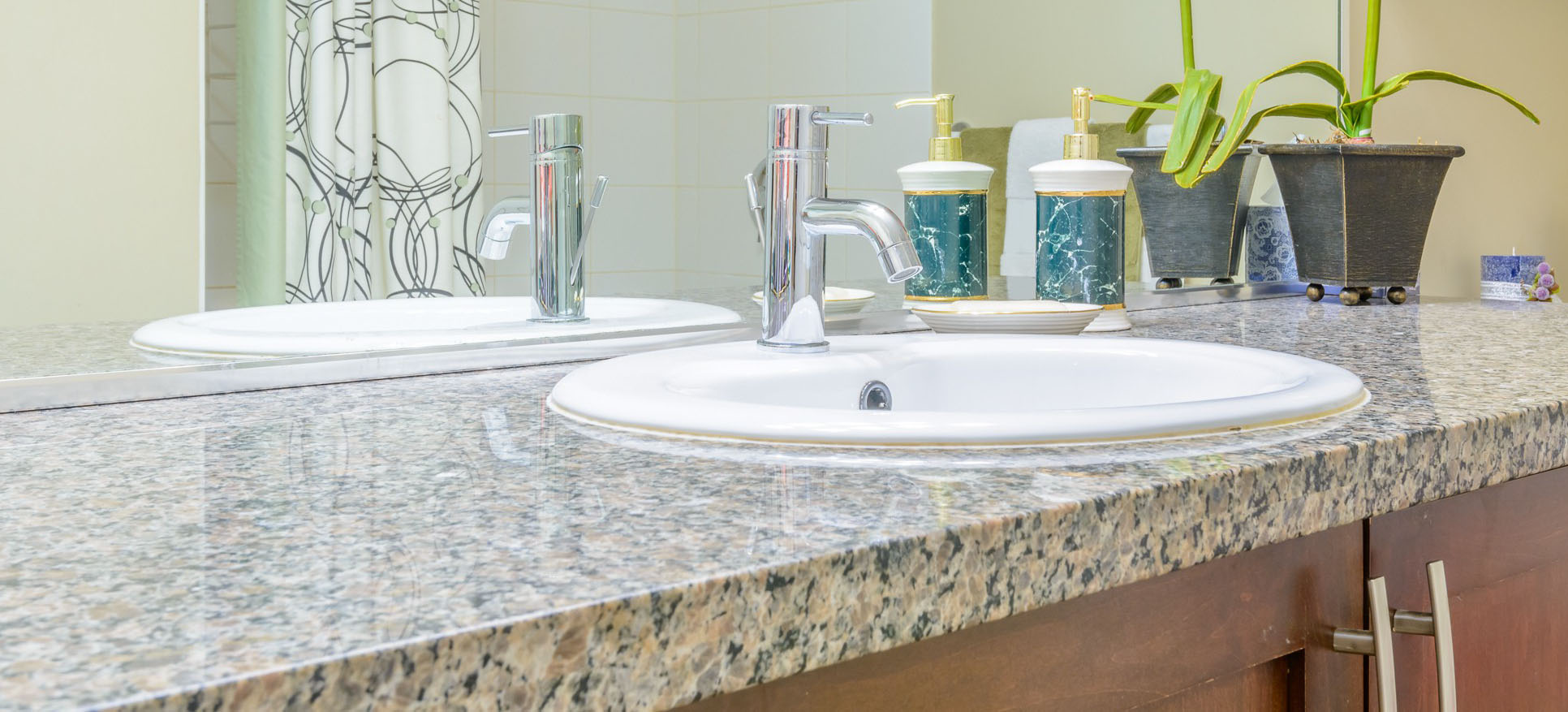 If you're on the hunt for new taps, whether to boost the aesthetics of your kitchen and bathroom or simply because you'd like to do a mini-makeover of your home, then this post is right for you. Here, we'll cover important things you need to consider before you buy new taps, discuss the different types of taps and how you can distinguish between them.
Things to Consider Before You Buy New Taps
Whether it's for your kitchen or bathroom, knowing how to choose a tap brings some key considerations to keep in mind. Here are some tips to remember before you get your new taps:
Appearance isn't everything with taps. Choose a tap not only because of its pleasing look but also for its features and longevity.

With the price, consider the wide range of options available to you.

Height and tap reach are critical elements in choosing the right taps for your home. 

The number of holes in your sink will ultimately dictate the type of tap you purchase. 

Consider the tap finish. This can range from polished chrome, matt, gold or ceramic. The different ways of cleaning them could be something else to keep in mind. 

Some taps might have "minimum pressure gauge considerations", so it's vital that you check your water pressure. Pillar taps are usually the most ideal type, but this will depend on your home's water pressure situation.

Also, double-check the waste fitting type. There are several kinds here, and these may include click-clack, pop-up, flip or chained. 
Now that you know what to consider before buying a new tap, let's take a closer look at the different types of water taps available on the market.
Different Types of Taps and Their Features
The world of taps is very wide, and there's a lot of variety. There are a good deal of different water tap types, and to choose the best for your home may seem like a daunting task. Remember, it's not that hard once you know what you are dealing with. The best thing to do is to consult with professional plumbers for your tap replacement if you're a novice and you feel uncertain.
1. Pillar Taps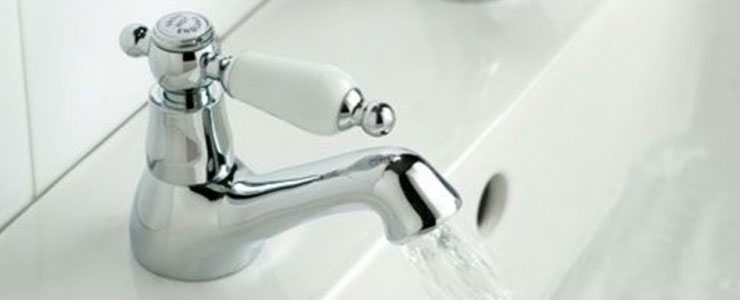 Pillar taps are one of the most common types of tap you get in the UK. They are mounted on a basin or a bath, with separate taps for hot and cold water. Pillar taps usually have a lever or a mechanism that enables you to turn the water supply on and off. These types of taps are available in a wide range of styles and designs. 
As for the handle, you can choose both modern and older style taps. The latter has a crossbar at the top, typically referred to as Capstan Head taps. Meanwhile, there are also lever head taps and bib taps. The former type of lever is ideal for people with disabilities, as the lever simply requires a gentle push.
2. Mixer Taps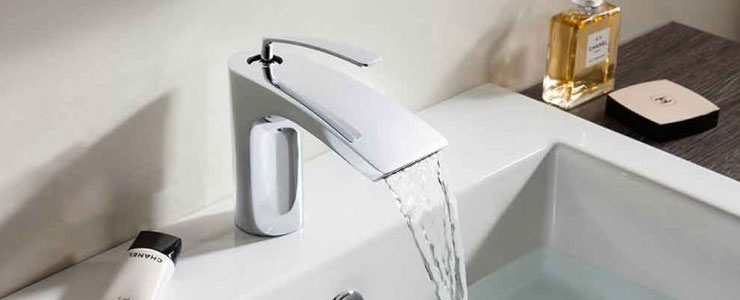 Mixer taps are a traditional style of tap and they comprise two pillar taps joined, sharing one spout for the hot and cold water to come out together instead of separately. The improved water control can help you achieve the perfect, consistent temperature mix.
You can also get single-lever mixer taps besides the two pillar taps. With a single lever, you can turn the hot and cold water on and off, and mix them in the same way as the independent tap models. You can mostly find those in kitchen sinks and baths, and we recommend replacing your taps with mixer ones for your peace of mind.
3. Wall Mounted Taps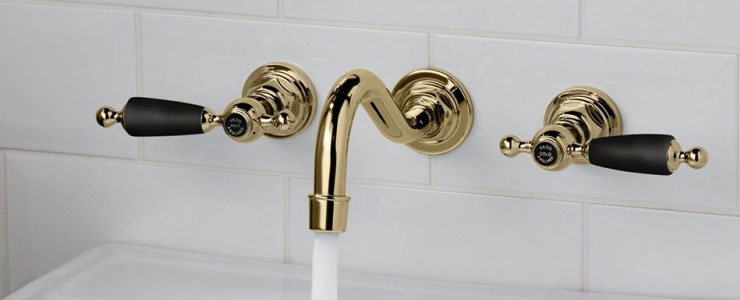 As the name implies, wall-mounted taps are fitted to the wall, protruding from it over the basin or bath. In essence, they are easier to clean, but there is a downside, and this relates to plumbing. Since the pipes are inside the walls, repairs are more difficult and costly.
4. Monobloc Taps
Monobloc taps are a type of tap that has a single spout for both hot and cold water. You can operate it with a lever that's adjustable. It allows choosing the temperature of the water with a single shift of the lever to the right or to the left. These are a more modern alternative to the taps discussed above and can be a beautiful choice for your bathroom or kitchen. 
5. Washer Taps
Well-suited for DIY work, washer taps, otherwise known as compression washer taps, have a pillar tap that operates with a twisting handle. As the name suggests, the washer inside controls the amount of water released.
6. Ball Type Taps
A common problem with ball taps is that they are prone to leaks more easily. Apart from this downside, they are very easy to control because of the ball that sits inside the tap mechanism. It allows you to switch between hot and cold water easily, and control the amount of water that comes out of the tap. 
7. Cartridge Taps
This is a combination type, and it comes with a tap lever. Moving it left-to-right controls the temperature of the water, while moving it from top to bottom enables you to control the water flow. You can choose from heavy flowing to completely off
8. Disk Type Taps
Similar to a monobloc tap type, this tap gets its name from the ceramic disks inside the tap mechanism. The disks control the amount of water that is released and flowing out of the tap.
The disks have small holes and are fit in aligned order, which allows the water to pass through. Sometimes, however, dirt and grime can get captured in between. So, this type of tap may need replacement or repairs regularly.
What Finish Should You Go For?
While choosing an ideal design to suit your interior, pick a finish that compliments the rest and the overall style of your bathroom or kitchen. For the material and finish, gold or brass-effect taps are ideal for creating Victorian style. They are perfect to add a touch of traditional luxury and warmth, but make sure to plan those taps well within your bathroom installation concept.
Standard chrome taps come in a wide range of classic and contemporary styles that suit most bathrooms or kitchen. You can select a matt or shiny finish to complete the look you're after. Although, keep in mind that shiny chrome taps need to be cleaned frequently to keep them looking their best. On the other hand, matt chrome or stylish brushed finishes are comparatively easier to maintain.
What About Fitting?
Conventionally, taps were always attached on basins with built-in tap holes, which in fact, is still the base for many styles even today. However, many contemporary designs have developed over the year, from freestanding to wall-mounted taps, that offer sleek styling for a clean, organised look. Many models involve concealed fittings behind bathroom fixtures, which is a little difficult installation than usual.
Additionally, changing the kitchen tap may require replacing your kitchen sink altogether, as you'll have to choose an aesthetically pleasing combination.
We recommend having your new taps fitted by an experienced plumber, to ensure the perfect finish.
Takeaways
Choosing the right type of tap for your home can seem like a daunting task, especially with all the tap varieties out there. We hope we've made your job easier by describing what to look out for when selecting a tap, and the different types of taps available on the market. Ultimately, you need to decide whether your tap will be wall mounted or fitted to the bath or basin in your bathroom or kitchen. Then, it's completely up to you to choose a tap that goes with the decor in your home.
8 Common Types of Taps Explained
Need help? Hire the London Property Service experts today by giving us a call on 020 3078 5920.