What are my responsibilities as a Landlord?
As a landlord of a property, you have the responsibility of ensuring that your rental property is a safe home for your tenant to live in.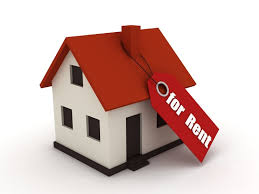 Gas safety
As a landlord you must:
ensure that gas equipment you supply is safely installed and maintained by a Gas Safe registered< engineer
have a registered engineer do a Landlord Gas Safety Certficate checks on each appliance and flue
give your tenant a copy of the Annual Gas Safety Check before they move in.
In addition, there are certain carbon monoxide alarm requirements that every landlord has to comply with.
Electrical safety
As a landlord you must:
ensure that the electrics in the property are safe, eg plug sockets and light fittings
any appliances you supply are safe, eg fridge and microwave
You are advised to get an Electrical Certificate every 5 years as evidence that you are meeting your obligations. This is also important if you are planning to buy a new property and trying to negotiate the price of your new home.
Fire safety
As a landlord you must:
As a landlord you are always responsible for repairs to:
the property's structure and exterior
basins, sinks, baths and other sanitary fittings including pipes and drains
heating and hot water
any damage caused by water, such as bathroom leaks
gas appliances, pipes, flues and ventilation
electrical wiring
any damage they cause by attempting repairs
Also you will usually be responsible for repairing common areas, such as staircases in blocks of flats.
My Plumber is always here to help you meet your obligations by providing you with the following services.
1) Gas Safe Certificates
2) Electrical Certificates
3) Property repairs and maintenance
Why Choose My Plumber
1)  We will organise all the appointments for you
2)  We will manage your tenants professionally and quickly so they are not inconvenienced
3)  We will keep confidential any problems with the property and report these to you promptly to enable you to make a fast decision.
4)  We will carry out work quickly and keep costs down as much as possible without cutting any corners.
5)  You may give us keys and ask us to manage the property on your behalf if you don't want to be involved (call us to discuss this option).
6)  We have a 24 hour call out so that you don't need to be woken up in the middle of the night with an emergency.
Source for blog:    https://www.gov.uk/private-renting/your-landlords-safety-responsibilities
Call My Plumber now on 020 3078 5920
What are my responsibilities as a Landlord?
Need help? Hire the London Property Service experts today by giving us a call on 020 3078 5920.