Complete gas boiler heating repairs and installations in Edmonton
All work is carried out to a high standard
A full range of boiler and heating services
12-months guarantee on labour
Gas Safe-registered heating engineers
Main boiler and heating services we can do for you in Edmonton
Whether you have central heating problems, need boiler repairs or emergency boiler repairs, our boiler engineer in Edmonton, who is also a Gas Safe-registered engineer will help you ease your worries. Here are some of the common boiler faults that our gas/heating engineer can help you with:
Boiler repair services
New boiler fitting
Annual boiler service
Annual gas safety certificate
Radiator replacements
Central heating power flush
Cold radiator repairs
Repairing noisy boilers
Leaky boilers
Boiler cutting out
Frozen condensate pipe
Boiler heating problems
Pilot light goes out
Central heating pump noises
Thermostat not working
Pump has no power
Experienced Gas-Safe registered engineers in Edmonton
Choosing a Gas Safe-registered engineer in Edmonton will guarantee you peace of mind as our gas engineer will offer you a satisfaction guarantee, together with a professional, courteous and proactive service. All the engineers we work with are Gas Safe-registered/certified and only these engineers are legally allowed to install, maintain, repair and service gas appliances. Our engineers can help with both domestic and commercial properties, with your and your family's safety being top of mind.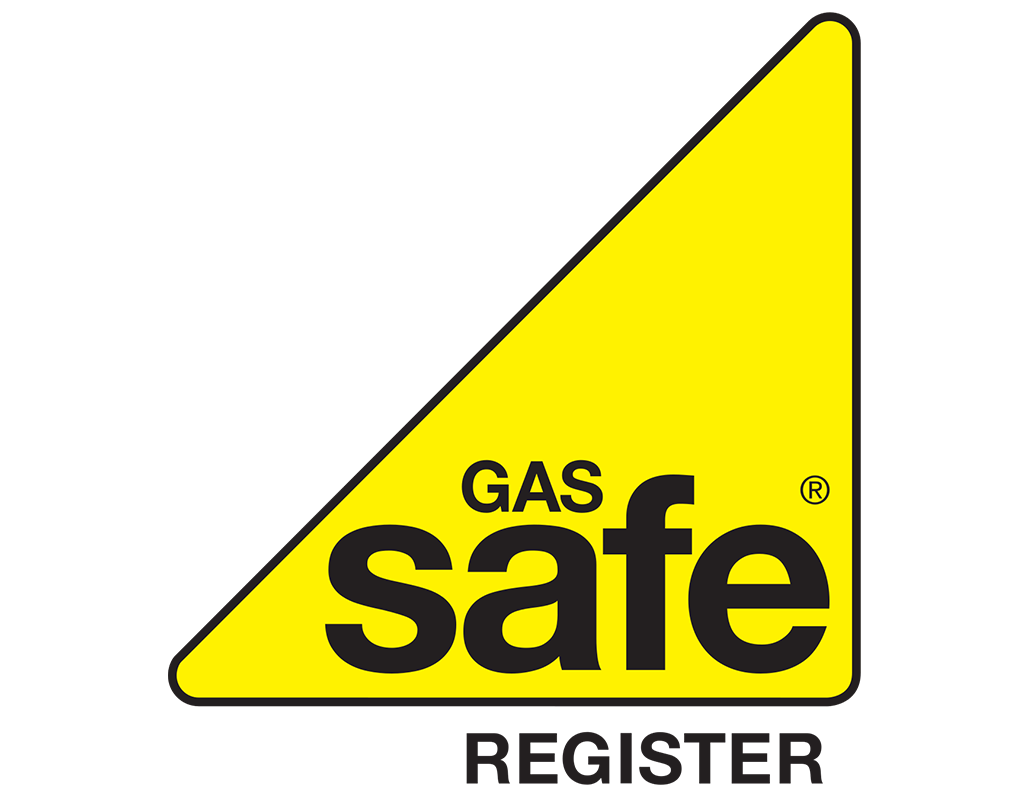 Common boiler repairs we can help with
A boiler breakdown is not a pleasant experience. This is why our Gas Safe-registered engineers in Edmonton can help you when your boiler is not working properly. For boiler repairs or to troubleshoot a boiler, leave the job to our professionals, who can repair all makes and models of boilers within one visit.
Strange banging, whistling or gurgling noises
This is never a good sign and you should consider consulting the professionals right away. One reason for these strange noises in your central heating system is that air may have become lodged inside it. Alternatively, your boiler might be scaled up with accumulated sludge or debris. This ultimately ends up going through your boiler and finally causes it to make strange noises.
Boiler breakdown
You should never attempt to deal with a boiler breakdown by yourself as this can have potential safety risks. This is why you should contact a Gas Safe-registered engineer near you.
No heat or hot water
It could happen to you in winter. You're trying to have a hot bath or shower but there is no heat or hot water in your central heating system. This could be due to a number of factors: there may be no pilot light, a problem with a diaphragm, an airlock or a motorised valve may have failed or your thermostat is not turned up high enough. Alternatively, there could be a leak in your central heating system that needs to be fixed.
Leaking and dripping boiler
If your boiler is leaking or dripping water, in most circumstances, such a boiler leak might be caused by an issue with an internal component, such as a pressure valve or pump seal or due to corrosion.
Losing pressure
One of the most common reasons for a loss of pressure in your central heating system is a water leak in the system. However, it could also mean that the pressure relief valve needs replacing.
Boiler keeps switching itself off
There are several reasons why your boiler keeps switching itself off. A rather unpleasant situation since you need hot water for your daily activities, this is, in many cases, caused by low water pressure, there could be a problem with the thermostat, a lack of water flow due to a closed valve, air caught in the system or pump not circulating the water in the system properly.
New boiler installation and delivery in Edmonton
If your boiler has reached its peak and you're ready to dispose of it and have a new one installed, then opting for the My Plumber boiler installation services in Edmonton is your best bet.

Our Gas Safe-registered engineers can help with boiler delivery, installation and disposal in Edmonton. So, how does the process work? It's simple! The boiler installation process begins with a FREE on-site visit where our engineer will advise you on the most appropriate type and model for your home. What's more is that My Plumber engineers can install all brands and types of boilers. You will receive a written quote for the work that needs to be carried out within 24 hours after the on-site visit. You also don't need to purchase your boiler prior to the service. This is because we arrange the purchase, delivery and installation of the right appliance for you. We can also offer to dispose of your old boiler in a safe and efficient manner.

At the end of the service, you will be given a Benchmark Log which is signed by our engineer. This is your proof that your appliance has been installed and commissioned correctly and is a requirement for the effective warranty on the appliance. You will also get up to 12 years manufacturer's guarantee, based on the specific boiler model. The My Plumber engineers can also, on request, install thermostats, timers and additional radiators. As a final point, we can install and replace all types of boilers, including Combi, System and Conventional types.
Accredited Installers for Worcester Bosch and Vaillant Boilers
As a homeowner, we understand that you want the best for your home and family. This is why we, at My Plumber, can save you the hassle of waiting at the manufacturers' retail store queues. We are proud to be an accredited supplier of Worcester Bosch and Vaillant boilers, which are among the top boilers brands within the UK. One of the best heating investments for your home, this means that you can rely on boiler installers that specialise in brand-specific installations, servicing, and repair work, which closely follow the manufacturer's instructions and all safety standards. This enables us to deliver exclusive benefits and complete installation service with up to 12 years manufacturer guarantee.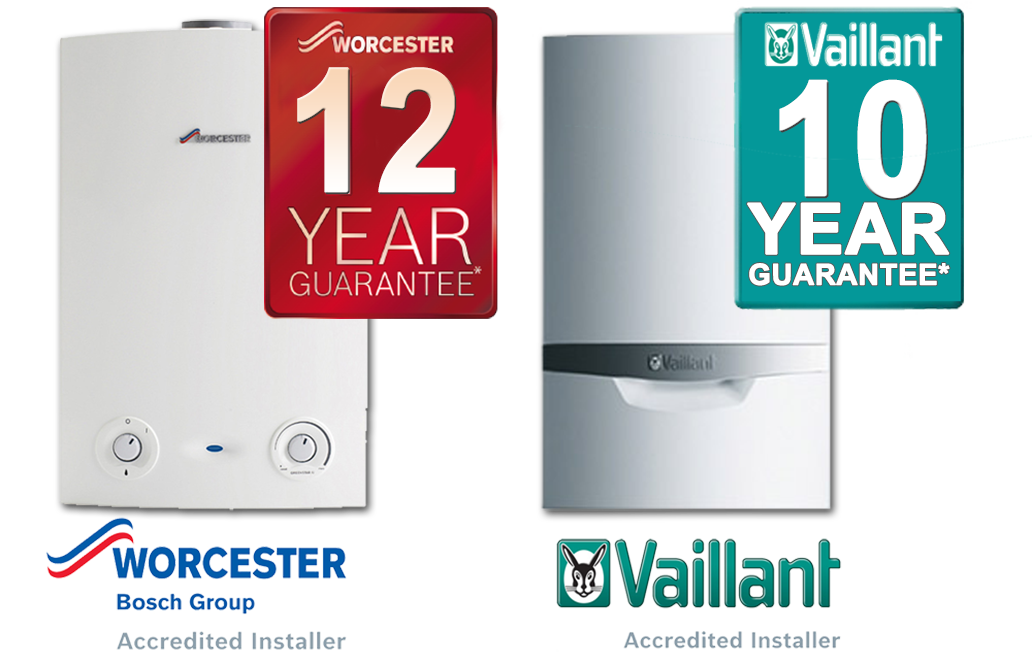 One-off and annual boiler servicing
In order to keep your family or tenants safe from any harmful carbon monoxide emissions, which might occur due to a faulty boiler, you may choose to opt for annual boiler servicing in Edmonton. Alternatively, choose an annual boiler inspection, annual boiler check-in or a one-off boiler service where our Gas Safe-registered engineers will help to check the safe operation of your boiler. They will identify any defects and provide you with details if something needs to be repaired. This is crucial because they can help pick up on issues before they escalate.

One of the major benefits of an annual boiler check-in in Edmonton is the fact that your appliance will operate more efficiently after it has been serviced and you can enjoy financial benefits as a result, as you will enjoy reductions on fuel bills. Furthermore, an annual boiler service will help you expand the lifespan of your appliance and reduce the risk of future breakdowns, for at least a year. What's more is that the boiler servicing includes various tests to ensure that the boiler is safe to operate.
If you are a landlord, you should be aware that you are legally obliged to invest in annual boiler servicing to ensure that your property is in a rentable condition as well as in compliance with the necessary safety regulations.
Enjoy £300 in credits with the Fantastic Club
My Plumber is part of the Fantastic Services. So, what can you expect to get as a member of the Fantastic Club? The benefits are amazing and include £300 in credits that you can use to book at least 10 different services with £30 OFF the price total each. Also, enjoy exclusive seasonal deals, save on time and money, You can also check in real-time the arrival of your engineer, through an arrival tracker. You will be able to enjoy priority booking and case handling. What's more is that booking with member benefits applies to any property. We guarantee on-time arrival and offer extra credits for every referred friend. As a bonus, we also offer great deals by partnering brands.
Get a free online quote and book in seconds
Secured payment powered bystripe

Gas boiler and heating engineers near you
At present, we have 10 number certified and experienced local heating engineers operating in the Edmonton area near you as well as in the surrounding locations. They carry all the needed materials which are usually used when dealing with a common plumbing or central heating problem. My Plumber in Edmonton offers a trustworthy plumbing and central heating service to the below areas and beyond:

Why choose our boiler and heating services in Edmonton
Complete boiler and heating services
The My Plumber Gas Safe-registered engineers can offer you complete peace of mind when it comes to repairing your central heating system. We deal with all types of repairs and installations so that you can rest assured you won't experience any problems.
Local Gas Safe registered specialists
Our gas engineers are local and can be found near you, saving you time, hassle and money in terms of finding an experienced specialist.
94% of all boiler repairs done within 1 visit
All specialists are Gas Safe-registered and have the complete skill set and knowledge to master any boiler repair or installation in your area.
1-year workmanship guarantee
All specialists have the complete skill set and knowledge to repair and install boilers of all make and models, offering a one-year workmanship guarantee.
Some of the jobs we've completed in Edmonton
Annual gas safety checks done
Landlord gas safety certificates issued
Radiator overheating issues repaired
Dripping boilers repaired
Schedule your boiler or heating service in Edmonton today!