Expert Boiler Repair and Installations in Enfield - My Plumber
Boiler repairs, installations and servicing
All necessary equipment provided
Gas Safe registered local engineers
12-month labour guaranteed servicing
My Plumber can do much more than boiler repairs in Enfield
From emergency boiler repairs to new installations, the experienced Gas Safe registered engineers from Enfield can handle any heating issues you're facing. My Plumber's team is always ready to help keep your property safe and ensure that your heating system is working efficiently and properly. Below, you can find some of the jobs your Gas Safe registered engineers in Enfield can do for you:
New boiler supply and fit
Gas boilers replacement
Annual gas boilers services
Radiator servicing
Fitting radiators
Radiators flushing
Repairs of dangerous boiler pressure
Boiler buzzing sounds
Radiators not getting hot
Clicking radiators
Leaking radiators
Leaking boiler pump seal
Boiler keeps switching itself off
Boiler is not working
Boiler working but no hot water
Boiler fan noise
Professional Gas Safe registered boiler engineers in Enfield
Choosing a certified heating engineer to handle your boiler servicing is essential to your safety. Every engineer we work with in Enfield is Gas Safe registered, accredited and qualified to install, maintain and repair any gas water heating appliance. In the UK, only Gas Safe registered engineers are legally allowed to provide gas servicing. My Plumber's team can be hired for domestic and commercial boilers servicing and can do all types of gas-related work. You'll receive guaranteed service and the Gas Safe registered engineers will ensure your safety and give you peace of mind.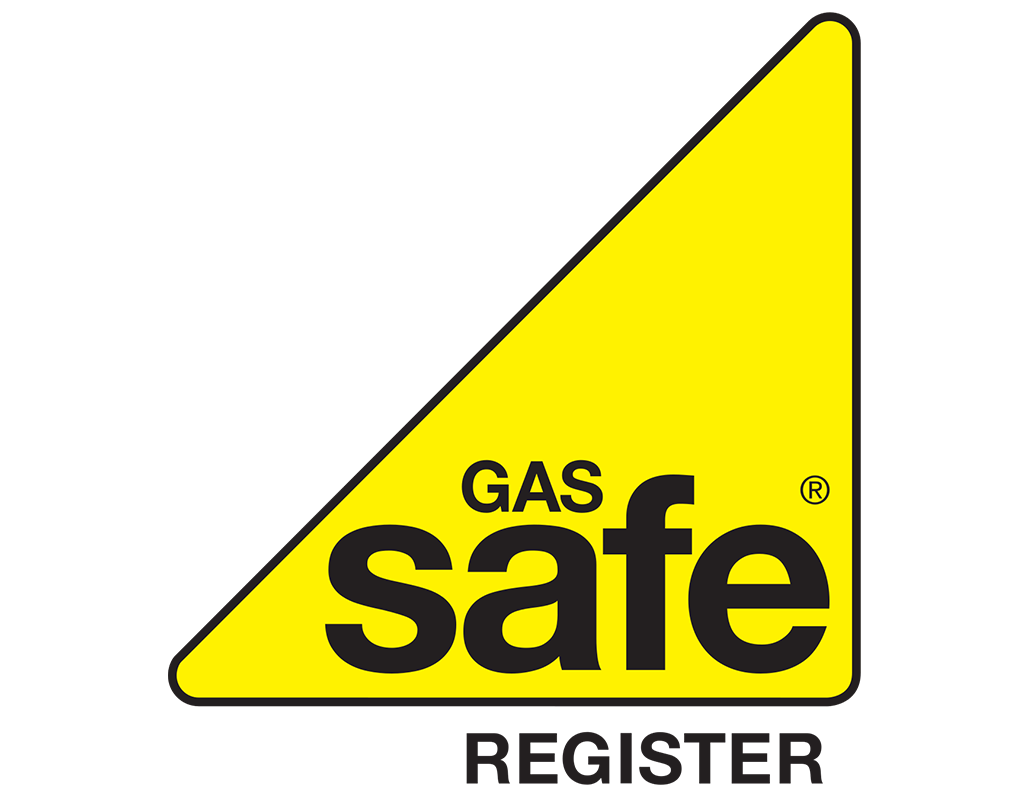 What common boiler faults My Plumber's team in Enfield repairs daily
My Plumber's team of professionals have experience with various types of breakdowns and their troubleshooting. They face different heating problems daily and know how to resolve them. The experts can also take care of your yearly boiler servicing, with your safety as a priority.
Pilot light goes out
The most common reason why your pilot light is going out is a broken thermocouple, which is removing the gas supply to the pilot light. Deposit build-ups or draught can also trigger the failure of the pilot light.
Frozen condensate pipe
The primary function of the condensate pipe is to vent the water out of your boiler. In cold weather, when the water freezes it blocks the pipe and leads to the boiler switching off.
The system is losing pressure
The most common reason why that is happening is a leak somewhere in the system. This often occurs at the joint where pipes connect with the radiator. If there is no leak, then maybe the pressure relief valve is faulty and needs replacement.
Boiler switches itself off
This could be a faulty thermostat or you have low water pressure. Also, there is a chance that you have an airlock in your system or closed valve somewhere.
No heat or hot water
If you're facing that kind of issue, then you may have a problem with the diaphragm. Also, possibly the motorised valve may have failed, or there is a leak in the system.
Leaking and dripping appliance
In most cases, this is because of damaged internal components, such as the pressure valve or the pump seal. If both of them are in a good condition, then you might have a corrosion problem.
Top-notch new boiler delivery and installation in Enfield
Choosing and deciding on the boiler's type and model is a great deal of hassle and can be very confusing. That's why we've developed a complete service for boiler delivery and installation, which starts with a FREE on-site survey.

To help you with the choice, we'll send you a Gas Safe engineer, who will examine your property and advise you on the best type for your home. What model do you need? What capacity? Does your property require combi or a regular boiler? The experienced engineers will give you an answer to all these questions.

Then, within a day you'll receive a quote via email. Upon agreement with the price estimate, we can proceed with the purchase of your new appliance. Your heating installation service in Enfield is completely hassle-free, as we purchase, deliver and install your appliance, and dispose of your old one, upon request. Also, we can help you upgrade your new boiler and system by installing a timer or thermostat or even additional radiators.

Once your unit is replaced, the Gas Safe registered engineer will complete some safety checks and issue you with a signed Benchmark Log, which is your evidence that the appliance is properly installed by a certified engineer. Also, the Benchmark Log validates your warranty.
Accredited Worcester Bosch and Vaillant Boilers installers near you
My Plumber's team can install and deliver any boiler make and model, but the company is an accredited supplier of Worcester Bosh and Vaillant Boilers. This means that if you opt for one of those brands, then you'll get your appliance directly from the manufacturer and benefit from up to a 12 years guarantee. Also, you'll get service performed by engineers who specialise in brand-specific installations and expert boiler repairs, which follows closely all manufacturer's instructions and safety standards.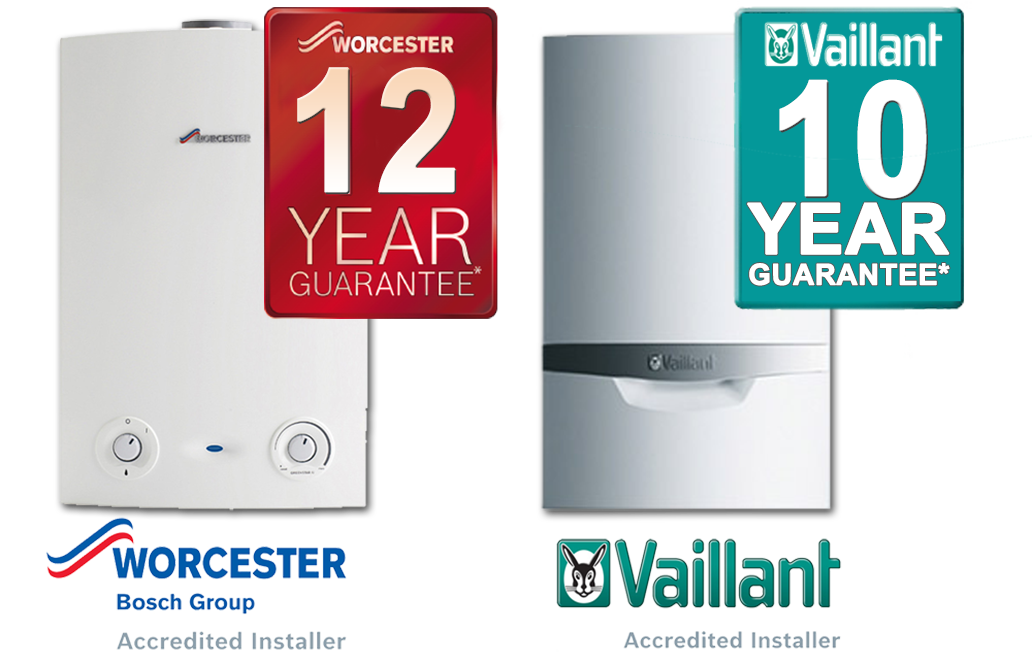 Annual boiler servicing in Enfield & Landlord Gas Safety certificates
The yearly boiler servicing is an essential part of your appliance's maintenance and must be in your priority list. No matter if you're a landlord, tenant or homeowner, the aim is to ensure that your appliance's condition is good and that it works properly. The professional gas engineers we work with in Enfield will take care of your annual inspection and see if the appliance is underperforming.

The annual boiler check will also prevent the appliance from leaking carbon monoxide, which is the most dangerous outcome of unmaintained gas boilers. Carbon monoxide is invisible and odourless, which makes it a silent killer.

That's why having your unit serviced annually will give you peace of mind and ensure your family's safety. You'll be provided with a Gas Safety Record. Landlords (who are legally obliged to ensure the gas safety of their tenants) will be issued with a Landlord Gas Safety certificate.
Save money and time through our Fantastic Club!
Do you want to benefit from £300 in credits? Yes? Then, hurry and become part of our membership programme called the Fantastic Club. If you didn't know, My Plumber is part of Fantastic Services - a property maintenance company with a plethora of services. If you join the club, you'll get access to various home maintenance services, such as domestic cleaning, gardening, handyman, pest control and many, many more at discounted rates. Don't wait and become a member today!
Get a free online quote and book in seconds
Secured payment powered bystripe

Gas Safe registered engineers in Enfield and the surrounding areas
My Plumber currently has 5 Gas Safe registered engineers working in Enfield and the nearby areas. They travel with all the necessary tools and spare parts and provide complete heating and boiler repairs and installations. My Plumber's team in Enfield can also be hired in the following areas:

What makes our boiler and heating company in Enfield unique?
Full workmanship guarantee
Our aim is to achieve complete customer satisfaction and that's why all of our heating services come with a 12-month guarantee.
FREE on-site visits
Our boiler installation service in Enfield starts with a FREE on-site visit, so we can help you decide on the right boiler type and model.
Easy online bookings
You'll get an instant quote on your boiler service and see My Plumber's team real-time availability just by filling your details in our online booking form.
Only Gas Safe registered engineers
My Plumber's team is certified, trained and accredited to provide a comprehensive range of boiler services.
Exemplary heating jobs we've provided our Enfield customers with
Conventional boilers installed
Low energy efficient boilers replaced
Annual landlords gas safety checks completed
Gurgling boilers issues solved
Awards and nominations
Over the past decade the My Plumber's amazing team of skilled plumbers, gas engineers, electricians, and handymen have been recognised by winning awards and being finalists for multiple awards across London.
Don't wait for troubles to occur and book your boiler repairs in Enfield today!