Guaranteed Boiler Repair and Installation Services in Kensington
12-month labour guarantee for boiler services
Worcester Bosch, Vaillant-accredited installers
FREE boiler installation survey
No hidden fees and extra costs
We can do much more than boiler repairs and installations in Kensington
My Plumber can be your all-in-one solution when it comes to boiler and central heating servicing. The engineers we work with are Gas Safe registered, experienced and have the required skills to help you with any boiler problems you are facing. Also, you can rely on us for emergency boiler repairs anywhere in Kensington. There is no impossible job for My Plumber's team, contrariwise - they have a success rate of 94% for boiler repairs completed within a single visit.
New boiler installation
Boiler replacement
Cold radiators
Thermostat issues
Topping up the boiler pressure
Radiator installation
Gas landlord certificates
Annual boiler check
Leaky radiators
Boiler switching off
Emergency boiler repairs
Powerflush service
Noisy boilers
Boiler losing pressure
Combi boiler installs
Fixing power light issues
Rely on My Plumber's Gas Safe registered engineers in Kensington.
Gas makes our life way easier and comfortable, but we all know that at some point, it can pose a danger. That's why to guarantee your safety and protect your appliance's warranty, you should let only Gas Safe registered and certified engineers complete your boiler repair, installation and overall servicing. So, if you need help with any boiler job in Kensington, get in touch with My Plumber's certified heating engineers. They're able to do all types of work, no matter if you're a domestic or commercial client. We guarantee you a high standard of workmanship and professional service.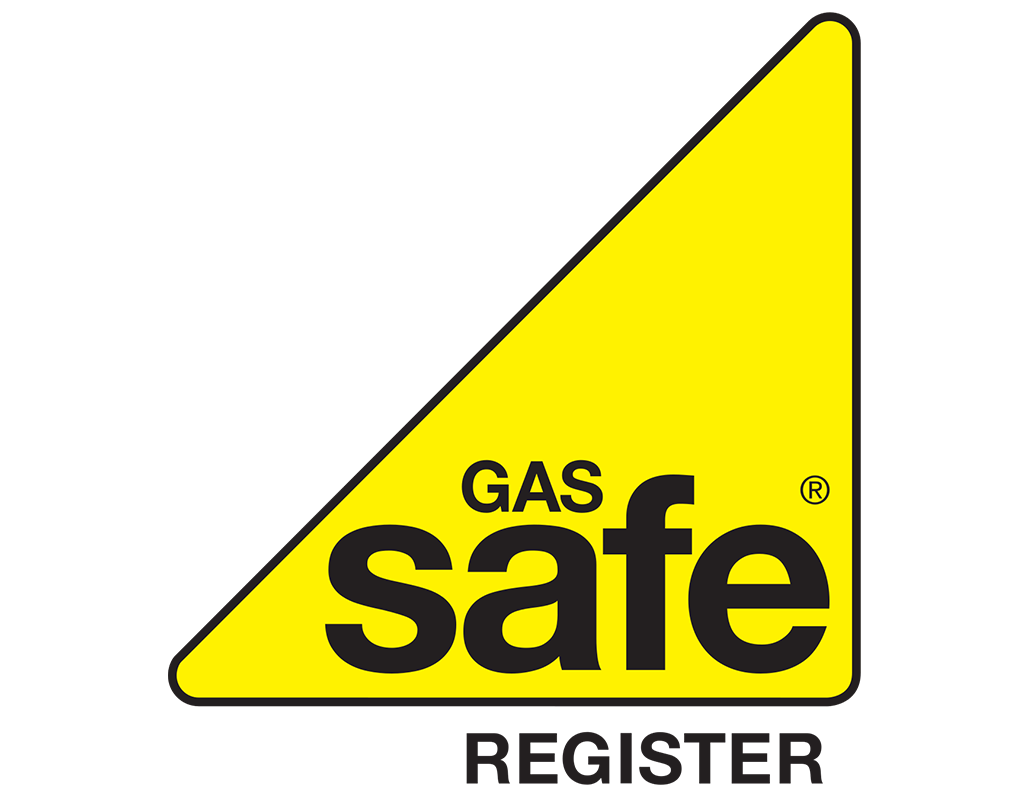 Our most sought-after boiler repair services in Kensington
We daily complete boiler repairs and breakdowns for all makes and model types. The reliable Gas Safe registered engineers in Kensington can handle any boiler troubleshooting including:
No heat or hot water
If you have no hot water or your heating system is not working, then you could have a diaphragm or valve problem. Also, there is a chance that air is locked in the system or you have a faulty thermostat, or malfunctioning pilot light.
Radiators not getting hot
If your radiators are not heating as they should, then there is a big chance that you're dealing with accumulated sludge in your system. Also, the cause might be an airlock or even rust.
Kettling boiler
This is an issue that hard-water area residents are facing quite often. Since there is a limescale build-up, the heat exchanger damages easily and leads to kettling noise coming from your boiler.
Thermostat issue
If your system is turning off and on by itself, then, you have a problem with the thermostat and the only way to prevent it is to buy a new one.
Losing pressure
In such a case, you should be looking for a leak in the system. If there is not, then take a look at the pressure relief valve and check if it needs to be replaced.
Boiler breakdown
If your boiler is not working at all, then you might be facing a complete boiler breakdown. In most cases, this happens due to lack of maintenance. If this is the problem you are dealing with, do not try to fix anything on your boiler and contact a Gas Safe registered engineer. They'll know how to determine and troubleshoot your boiler if possible.
Complete boiler installation service in Kensington
Choosing a new boiler can be a confusing and time-consuming task. If you are about to go through this boiler-buying process, then we recommend that you take advantage of our all-in-one boiler service in Kensington.
My Plumber's experienced engineers can help you estimate the correct size, capacity and boiler type according to your property. Your boiler installation service in Kensington will start with a FREE on-site survey, so you can discuss anything that bothers you.
Once everything is discussed, we'll arrange the boiler's purchase, delivery and installation. As you can see, our boiler replacement service in Kensington is an all-in-one solution and hassle-free option.
Also, if you need disposal of your old boiler, we can arrange that, too. Upon request, the engineers can make some upgrades on your newly installed boiler and system, as well, such as thermostat and timer installation, or even the installation of some additional radiators.
Once the boiler installation service is completed, the engineer will sign a Benchmark Log and give it to you. That will serve you as evidence that the appliance is installed and serviced properly by a Gas Safe engineer so that your warranty remains valid.
Accredited installers of Worcester Bosch and Vaillant Boilers
We are proud to be an accredited supplier of Worcester Bosch and Vaillant boilers, which are known as top boiler brands in the UK. The engineers we work with have the specific brand required know-how when it comes to Worcester Bosch and Vaillant boilers repair and installation and follow strictly the manufacturer's instruction. Also, the accreditation empowers us to perform a full boiler installation with up to 12-years of manufacturer's guarantee.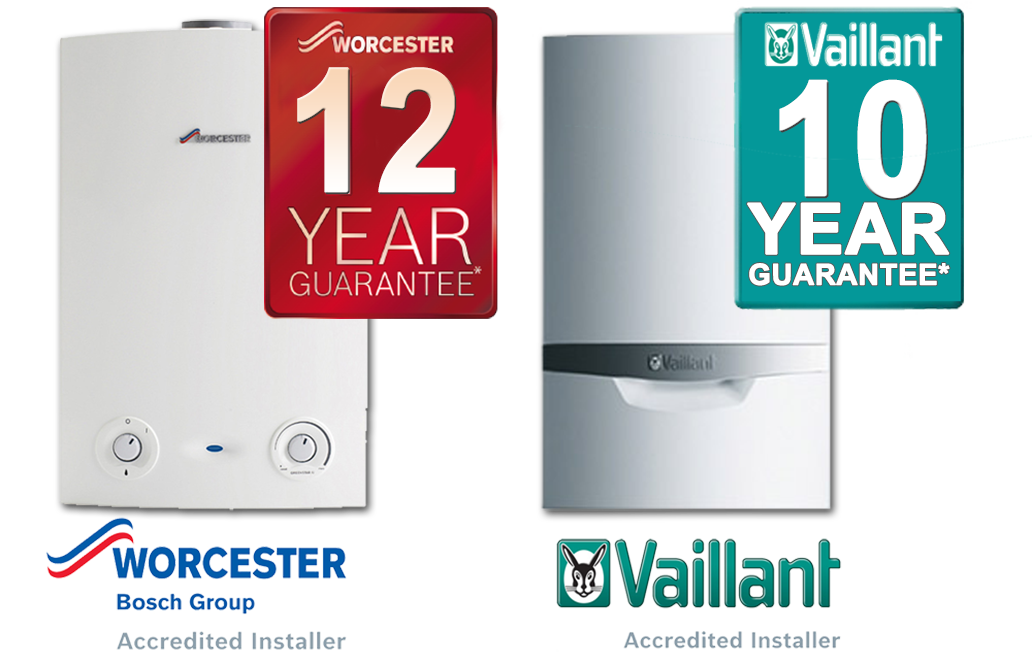 We perform one-off and regular boiler servicing in Kensington
Maybe, you already know that if you own or manage a rental property, annual boiler servicing is a legal requirement for you as a landlord. My Plumber's Gas Safe engineers in Kensington are authorised to perform annual boiler check-ups and issue landlord gas safety certificates.
It's good to know that a poorly maintained boiler can lead to risky situations, such as carbon monoxide leakage. Moreover, a regular boiler inspection will ensure that your system operates efficiently and doesn't pose a hazard.
No matter if you need a one-off or annual boiler servicing, we'll send an experienced Gas Safe engineer to perform an extensive range of tests and determine if there is a problem. Once the testing is completed you'll receive a written checklist with the findings.
Get £300 in credits with the Fantastic Club
My Plumber is part of Fantastic Services, which allows you to join our Fantastic Club. By joining, you'll get £300 in credits and benefit from various discounts on other home maintenance services the company provides. You'll also be notified of seasonal deals and enjoy priority booking options. Save time and money with our top quality services!
Get a free online quote and book in seconds
Secured payment powered bystripe

Local Gas Safe engineers in Kensington
In need of a boiler engineer in Kensington? Look no further, My Plumber has 9 certified and experienced specialists working in the area. They have all the necessary tools and equipment to complete any boiler tasks, no matter if big or small. These professionals are available and ready to help you in the following and nearby areas:

Reasons to choose our boiler and heating servicing in Kensington
All work is done in a single visit
We are proud to say that the experienced engineers we work with have a success rate of 94% for boiler repairs, completed within a single visit.
Easy booking and flexible slots
You'll get a FREE instant quote on any boiler service you need and can check the availability in real time.
Gas Safe registered professionals
They will help you choose your boiler and arrange everything from purchase to delivery and installation.
1-year workmanship guarantee
Besides the hassle-free service, you'll also get a 1-year labour guarantee, so you can be sure that everything is done perfectly and according to the manufacturer's specifications.
Take a look at some of the most recent boiler jobs we've done in Kensington
Boiler installations performed
Book your heating and boiler service in Kensington today!