End-to-end Boiler Installation and Repair in Brixton by Local Engineers
Local and Gas Safe registered engineers
12-month labour guarantee service
Fully equipped technicians with 94% success rate
No hidden fees and affordable prices
What boiler repair services our engineers can help you with
Our professional engineers can handle all kinds of heating-related tasks and give you expert advice on future maintenance. My Plumber's team of technicians boast a success rate of 94% for boiler repairs and all they completed within a single visit. There is no impossible job for our Gas Safe registered engineers, and they will fix any problem in no time. Below you can see some common boiler issues we can troubleshoot for you in Brixton:
Boiler repairs
Boiler installation
Boiler replacing service
Landlord gas safety certificates
Radiator installations
Radiator repairs
Radiator relocations
Magnetic filter installation
Powerflush services
Re-pressurising boiler system
Repairing noisy boilers
Cold radiators
Dripping radiator valve
Boiler cutting out
Frozen external condensate pipes
Central heating air locks
Skilled Gas Safe registered engineers in Brixton
Gas appliances can be hazardous if maintained in the wrong way. You should not belittle that fact and allow only professional and Gas Safe registered engineers to handle your heating system. My Plumber's team of engineers in Brixton have all qualifications to perform such work with your safety in mind. They are trustworthy and can take care of not only domestic but commercial heating systems, too. They're also available for yearly boiler servicing, which is essential.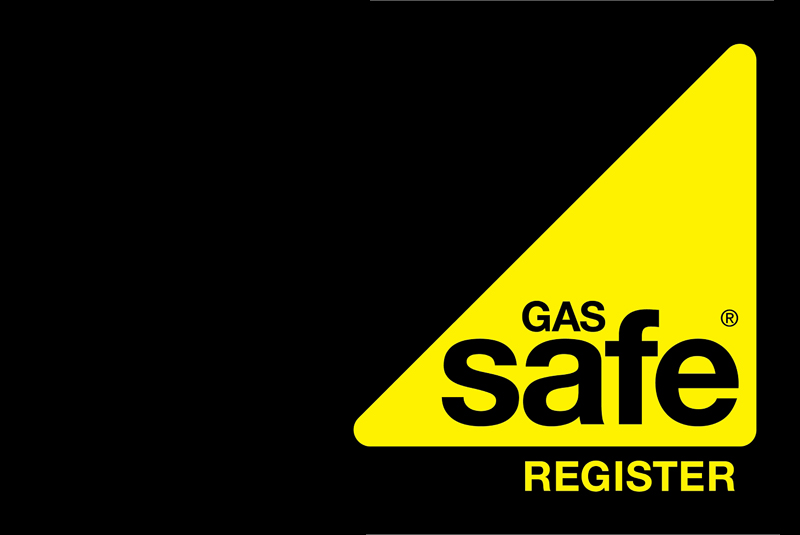 What common boiler faults our engineers in Brixton repair daily
Here are some boiler problems we can help you out with:
Boiler keeps switching itself off
In this case the reasons can be many, from low water pressure to issues with the thermostat and even a closed valve somewhere. There is a chance that air is locked in the system or there is a problem with the pump and therefore there's no proper water circulation.
Radiators not getting hot
If your radiators are not getting as hot as they should, but only at the bottom, then you're dealing with accumulated sludge in the system. Also, the cause might be rust or air locked in the pipes.
Kettling boiler
If you live in a hard-water area, then you might encounter this problem quite often. The kettling noise you hear is due to the water, which starts to heat and steam. All of this is caused by a limescale build-up and often, a damaged heat exchanger.
Thermostat issues
Here, the problem is straightforward. If the thermostat is not working correctly and turns the heating system on and off whenever it wants, then you should consider buying a new one.
Losing pressure
If your system is losing pressure, then you might have a water leak somewhere in the system. If there is no leak, then check the pressure relief valve as it may need replacement.
Boiler breakdown
Left unmaintained, all the boiler faults listed above can lead to a complete breakdown of the heating system. If this is the problem you're dealing with, don't try to troubleshoot it by yourself. Contact Gas Safe registered engineers near you and let them determine the problem.
From delivery to installation, we can perform a complete boiler replacement service in Brixton
Choosing the most appropriate boiler for your property and needs is a slow process, with many important decisions to make. You have to estimate the correct size, capacity and many other things. My Plumber's Gas Safe certified engineers can be of help with the matter and help you decide on the boiler type. Your boiler installation service will start with a FREE on-site visit, during which you'll be advised on the most suitable model.

Once all is discussed and decided, we'll arrange everything from purchasing to the delivery and installation of the desired appliance. If you're replacing your old boiler, we can arrange its disposal, as well. By request, our professional boiler engineers can also upgrade your appliance by installing a thermostat, timer or even additional radiators.

At the end of the service, the engineer will give you a Benchmark Log signed by him. That will be your evidence that the appliance is installed and commissioned properly so that your warranty is valid.
Authorised Worcester Bosch and Vaillant boilers installers
My Plumber is proud to be an accredited provider and installer of the most popular boiler brands in the UK - Worcester Bosch and Vaillant boilers. If you opt to invest in one of these brands, you'll be in total control over the property's heating system and your comfort. Our engineers have specialised in brand-specific know-how when it comes to Worcester Bosch and Vaillant appliances. They follow closely the manufacturer's instructions when repairing boilers. They'll deliver and install your boiler by observing all safety standards. At the end of the service, you'll receive up to 12 years manufacturer's guarantee.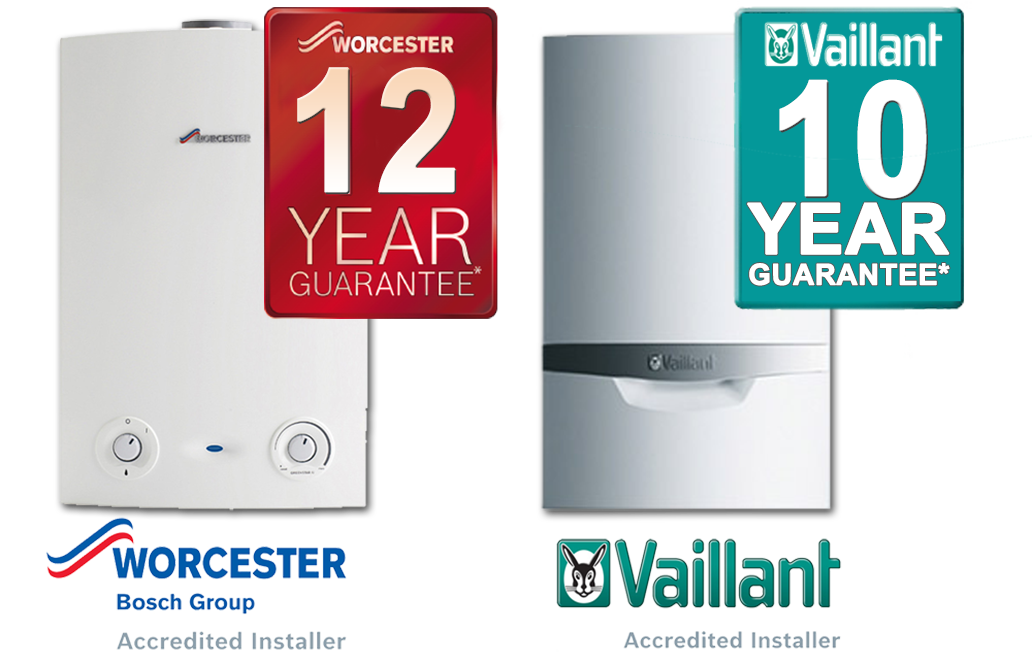 Annual boiler servicing in Brixton by professional boiler engineers
A yearly boiler servicing is a task you should not belittle and skip. No matter if you're a landlord or tenant, annual boiler check is mandatory and can save you a lot of trouble. Our Gas Safe engineers will inspect your appliance and estimate if there are any problems, which need troubleshooting.

An annual boiler check is crucial. If you delay the procedure and leave your boiler unmaintained, it can become dangerous. Faulty boilers can easily start leaking carbon monoxide that leads to poisoning. You might know that carbon monoxide is invisible and odourless, and it can be too late before you notice the symptoms. Most common indications are headache, dizziness, muscle weakness, etc.

That's why having your boiler serviced every year will prevent that from happening and give you peace of mind. You can always rely on our boiler engineers in Brixton; they'll notice any underperforming boiler parts and fix the issue in a single visit.
Join the Fantastic Club today and get £300 in credits!
My Plumber is part of the Fantastic Services - a property maintenance company with enviable experience in the field. Now you have the chance to become part of the membership programme, called the Fantastic Club and start saving money. Yes, if you join our family, you'll get £30 OFF for 10 different services within 1 year and get access to many seasonal deals. By joining the Fantastic Club, you'll get discounted rates not only on plumbing and heating services but also on Cleaning, Gardening, Pest Control services and more. You'll skip the queue and benefit from priority booking slots for the whole year.
Get a free online quote and book in seconds
Secured payment powered bystripe

Where else besides Brixton you can find our boiler repair and installation services
We have 8 Gas Safe certified heating engineers in Brixton and all of them are always ready to help you and meet your boiler needs. But we're not located only in Brixton, you can find our boiler services in the following areas, as well.

What makes our boiler and heating service in Brixton outstanding?
Local Gas-safe registered boiler and heating engineers
Our professional engineers are Gas Safe registered and always ready to meet your boiler needs. They're local, from Brixton, and you can hire them in just a few clicks or via a phone call.
Easy and simple online booking process
You can arrange your boiler servicing with a few clicks. All you need to do is to register with us, fill your details and see the real-time availability.
1-year workmanship guarantee
With us, you'll get a hassle-free service, from the boiler delivery to its installation. To assure you that everything will be done expertly, we'll give you a 1-year labour guarantee.
Free on-site visit for boiler installations
To help you decide on the boiler type, make and model we'll come to your property for FREE and give our expert advice and quote afterwards.
Take a look at some of our completed boiler service tasks in Brixton
Safety checks of gas fittings and appliances
Central heating MagnaClean solutions applied
Central heating blockages cleared
Hot water problems solved
Let our professional engineers in Brixton check and troubleshoot your boiler and heating issues. Book today!