What is ErP And How Does It Affect Your Choice of Boiler?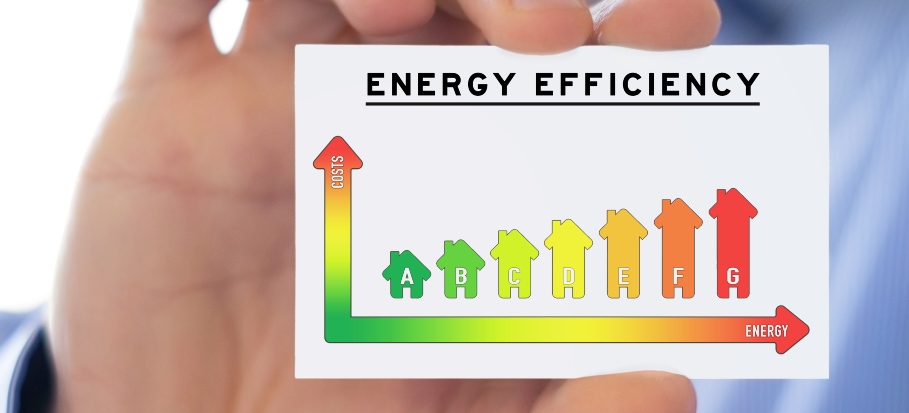 So, what is an ErP boiler? It's a unit that meets all requirements and, ideally, is A-rated. That means the appliance is over 90% energy efficient.
There are two divisions in the ErP directive – EcoDesign and Energy Labelling. We discuss those in more detail in the upcoming sections. But first, let's find out what exactly is ErP and how does it affect your choice of boiler.
What is ErP?
ErP stands for 'Energy-related Products'. This is a directive legislated by the European Union and it includes all 28 member states. Its goal is to improve greenhouse gas emissions and increase the efficiency of water heating systems and boilers throughout the continent. The regulation includes boilers, combi boilers, water heaters and other heating systems of up to 400kW that are on the UK market.
The ErP ratings are the same as you see on other types of appliances, such as your fridge, laundry machine, oven, etc. Letters from A to G are used to rate the appliance's energy efficiency. This makes it easier for end consumers to understand and compare units before making a purchase. What is more, in the UK, some buildings already have regulations that require a specific ErP rating for all boilers and heating systems. 
EcoDesign and Energy Labelling
EcoDesign
As the name implies, this part of the directive is concerned with a product's design. More specifically, its performance and whether or not it meets emission standards. Unless the product meets all requirements, it cannot be sold in the EU. It applies to heating appliances with an output under 400kW and boilers and water storage tanks with a capacity under 2000 litres. 
Energy Labelling
The energy labelling consists of accurate labelling of space and water heaters and other energy-using appliances. A classification based on letters is used. From A+++ to G, where G is the lowest rating and A+++ is the highest. 
This also means that all boiler repair specialists and installers are responsible for providing every appliance with accurate labelling, and a completed 'fiche' document.
The Responsibilities of Manufacturers and Installers
As of 2015, all manufacturers are obliged to produce appliances that comply with the new energy efficiency regulations. In case they do not, their products cannot be sold across the EU and EEA. The ErP directive concerns energy-related products for domestic, commercial and industrial needs sold in the European Economic Area. 
Like we mentioned in the previous section, boiler installers also have a number of responsibilities. 
They have to calculate the overall efficiency rating of the appliance once several of its components are installed. 

Installers also have to provide the appropriate energy efficiency label. 

They also have to provide a 'fiche' document.
There are several benefits installers get to enjoy with the new Energy Labelling:
It's easier for them to explain the efficiency rating to their clients. 

It will be easier to compare and select the type of boiler or heating system for their clients. 

They can make more precise quotes based on product efficiency levels and the complexity of the installation.
Boiler Efficiency Explained
Boiler efficiency is the calculation of how much fuel the unit uses to heat water and how much fuel is wasted in the process. Based on these calculations, each unit is given an ErP letter rating. As we said already in this article, the letters are from A to G, with A being the most efficient and G the least. 
In terms of percentage and letter correlation, here is a helpful table:
Heating systems and boilers make up between 50% and 60% of your yearly energy expenses. Investing in a newer and more efficient boiler that is suited for your home's demands, reduces this cost. 
Since April 2018, there's also a demand that heating systems and boilers have some sort of thermostat or a recovery system, as they allow for more control over the efficiency of the units. Especially for seasonal changes when the demand for hot water and space heating changes in every household. You can talk to your installer or boiler specialist about regular maintenance and seasonal changes to the settings. 
Furthermore, keep in mind that the boiler efficiency may change based on where it's installed. Setting it up in a small and insulated space will keep it warm and demand less energy for heating. For gas boilers and heating systems, the location is also very important, as some units may emit dangerous gases, which you shouldn't inhale.
How to Choose an Efficient Boiler
Luckily for you, after the new regulations in 2015, almost all boilers on the market come equipped with the highest ErP rating. You can easily find a boiler that is right for your home and will save you money. You can use the ErP and SEDBUK ratings to compare boilers and other water heating systems when shopping for one. 
The efficiency of a boiler means how efficient it is in converting fuel or electricity into heat. All types of boilers use the same rating scales, so it doesn't matter if you're looking for an electric, gas, combi, or oil-burning boiler. 
What you should pay attention to when choosing a new boiler are two main things:
Hot water efficiency – if you have several bathrooms and taps, and many people use hot water, you must find a boiler that meets your household's demand and do so efficiently.

Winter efficiency – this depends on several factors, including the location of the boiler and if there's insulation, and of course, its heating capabilities. Keep in mind that there are settings that you may need to change seasonally, or call a professional boiler expert to do this. 
Takeaways
To sum up, if you're on the lookout for a new boiler, keep an eye out for an A-rated one. The ErP directive may sound scary or a bit confusing when reading about it at first, but it was designed with good intentions in mind. All appliances that comply with the EcoDesign directive are highly energy-efficient and are more eco-friendly than any other. 
It is important to know why all boilers in the stores have these letter ratings and what they mean. Of course, you can always turn to professional help from experienced gas safe registered boiler engineers.
What is ErP And How Does It Affect Your Choice of Boiler?
Need help? Hire the London Property Service experts today by giving us a call on 020 3078 5920.