Top 3 Gas Combination Boilers For Your Home
Currently, gas combination boilers are one of the most popular and trusted kind of boiler in the UK.
However, choosing a brand from a whole range available in the market can be quiet confusing and time-consuming. And when it comes to buying a new boiler or replacing one, customers are pretty smart to evaluate the quality, value for money and trustworthiness.
We have selected our Top 3 Gas Combination Boilers based on their efficiency, popularity and user reviews.
---
1. Worcester Bosch Greenstar 30i Junior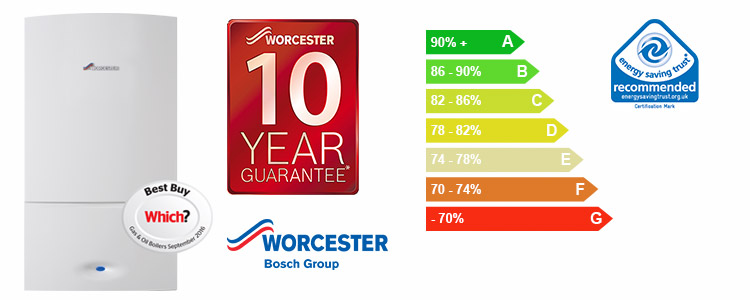 With more than 1 million installation, the Worcester Bosch Greenstar 30i Junior tops our list of Top 3 Gas Combination Boilers.
Why?
Worcester Bosch are the market leader in the UK and their Greenstar range of boilers are consistently voted as the most reliable gas boiler brand in the Which? consumer survey.
We install hundreds of new boilers every year and consider Worcester Bosch boilers to be great value for money. The price point is a little more expensive than other boiler brands but the build quality is superior, breakdowns are less likely, parts are easily sourced and they have impeccable customer service.
Features:
up to 10-year extended warranty
Built-in frost protection
Built-in by-pass
LPG Version available
Introducing EMS-BUS
Upgraded facia with domestic temperature control knob
---
2. Valliant ecoTEC 838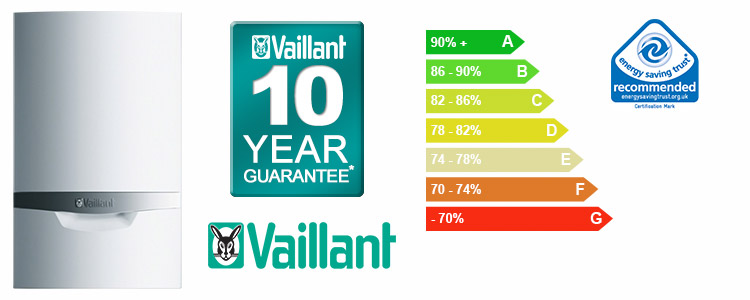 With extended warranty up to 10 years and a standard 5-year warranty, Valliant ecoTEC 838 is second on our list.
Features:
5 to extended 10-year warranty
LPG version available
5-second hot water delivery
Stylish contoured case design
ErP rating A
---
3. Ideal Logic+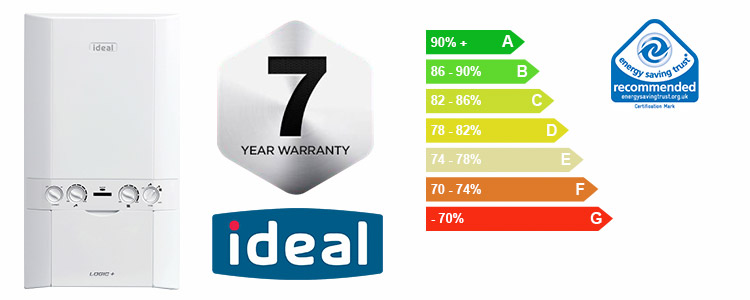 Available with choice of flue and a filter at a fantastic price,the Ideal Logic+ with a 7-year warranty is third on our list.
Features:
Standard 7-year warranty
Quality British manufacturing
Dedicated 24*7 customer service
Compact design
Advanced Digital Display
---
Conclusion
As the whole process of buying and installing a combi boiler is quite expensive, there are a few things that one should consider before settling on a particular brand.
Consumers are the most reliable source when it comes to giving the best and honest reviews of the product that has served them well. Therefore, we have selected boiler brands and models that people are trusting and investing money on. In addition to our list of Top 3 Gas Combination Boilers, we also think it's important to share some ideas that can help to buy the most suitable system. This is a guide of considerations that should be reminded before installing or replacing combi boiler this year.
Boiler buying tips
To make buying combi boiler more straightforward, there are six main things that you should consider, such as:
Reliability of the brand: The more reliable your new boiler brand is, the less you have to shell out on repairs. According to a survey, on an average boiler repairing costs a whopping £210. Therefore, it is quite an incentive to choose a trustworthy brand.
Get a boiler engineer's opinion: A boiler engineer is an invaluable source of information during the boiler buying process. Only a professional can tell you what is most suitable for your house.
Best suited boiler for your home: Consider what will work best for you. If you have a small house with one or two people, then a standard combi boiler without a water tank is the best option for you. But if you have a larger house with more than two people, then the conventional heat-only boiler or a system boiler would be better option.
Consider the efficiency of the system: According to a recent survey by Sedbuk, replacing a traditional heavy-weight boiler with a modern one, can save you £652 per year on your energy bills.
However, according to SAP 2009, among the biggest 11 manufacturers in UK, the least efficient model has a rating of 88.2 and the most efficient has a rating of 91.0. Average efficiency analysed is 89.2%.
Also, according to Energy Saving Trust, if you have a central gas heating system, your boiler will account for 60% of your home's CO2 emissions. Therefore, considering the efficiency of your boiler is a key priority for saving energy bills and leaving a carbon footprint on the environment.
Decide on the right sized boiler with easier heating controls: The correct size of a boiler should be unique to your home, as it depends on the number of people living in and the size of the house itself. Your registered gas engineer is the key to find the right sized boiler for your home.
Easier heating controls gives you power to select when, where and at what temperature your system should be operating. Eventually, it helps you to manage your heating costs as you can control the heating on certain rooms at certain times.
Installation should be done by a registered professional: In accordance with the Building Regulations and Gas Safety Regulations, it is mandatory that a gas boiler is fitted by a competent registered person. Earlier, you have to employ a Corgi (Council for Registered Gas Installers) registered engineer, but now a Gas Safe registered installer can do it for you. You can use the Gas Safe website for the details of registered installers in your area.
Gas combination boilers are the most popular ones in recent times in UK. Keeping the above mentioned six considerations in mind, let's move on to the brands that are currently dominating the market for their efficient service and trustworthiness.
Which brand is right for you?
There are few points that helps to settle on a particular brand, such as:
Boiler Warranty: Consider a brand that provides at least a 2-7 year of warranty on your product. This will prevent you from investing money on replacing the system or parts of the system on frequent intervals, in case of breakdowns.
Online reviews: The easiest and safest way to find out about any new product is to look for the customer and expert reviews online before you buy it. More research will save you from the chances of replacing the device later.
Easily accessible authentic fittings: As you need to maintain the system down the line, you need to buy a brand that offers accessible authentic fittings for the system.
Return policy of the brand: Opting for a brand with good return policy is important. You would have peace of mind knowing that if you need an upgrade or exchange or even if you find the product unsuitable for you, you can return the product easily.
Need help installing a boiler?
Hire My Plumber to help to install your new gas combi boiler with our boiler installation service in London by Gas Safe Registered plumbers.
Free Combi Boiler Quote
You can use our online boiler installation estimate to find out how much your new boiler installation is likely to cost.
Top 3 Gas Combination Boilers For Your Home
Need help? Hire the London Property Service experts today by giving us a call on 020 3078 5920.