Expert Boiler Repairs and installation in Croydon by Local Engineers
Up to 12 years manufacturer's guarantee
Fully qualified Gas Safe registered engineers
All work is carried out to a high standard
End-to-end boiler installations, servicing, repairs and disposal options
Comprehensive boiler and heating services available in Croydon
From emergency heating or boiler repairs in Croydon through to surveys and installation of new appliances, the Gas Safe registered engineers at My Plumber are here to assist you. Book us for safe, correctly delivered and guaranteed workmanship for any of the following jobs:
Gas boiler fitting
Gas boiler repair
Gas boiler servicing
Landlord gas safety certificate
Annual boiler service
Radiator fitting
Repairing leaking radiators
MagnaClean installation service
Central heating power flush
Boiler re-pressuring services
Leaking boiler repairs
Leaking TRV repairs
Radiator repairs
Bleeding Radiators
Radiator valve repairs
Central heating pump repairs
Professional Gas Safe registered engineers in Croydon
Gas is useful, but also potentially very dangerous. To guarantee your safety, to protect the warranty on appliances and to comply with legal requirements, it's essential that only fully trained and accredited tradesmen complete your boiler installations, servicing or repairs.
Book boiler or central heating work for your home or commercial property from My Plumber and you can be confident that it will be done by Gas Safe plumbers or a certified heating engineer from Croydon. Your service is also fully guaranteed and will be completed by a friendly, professional and courteous individual.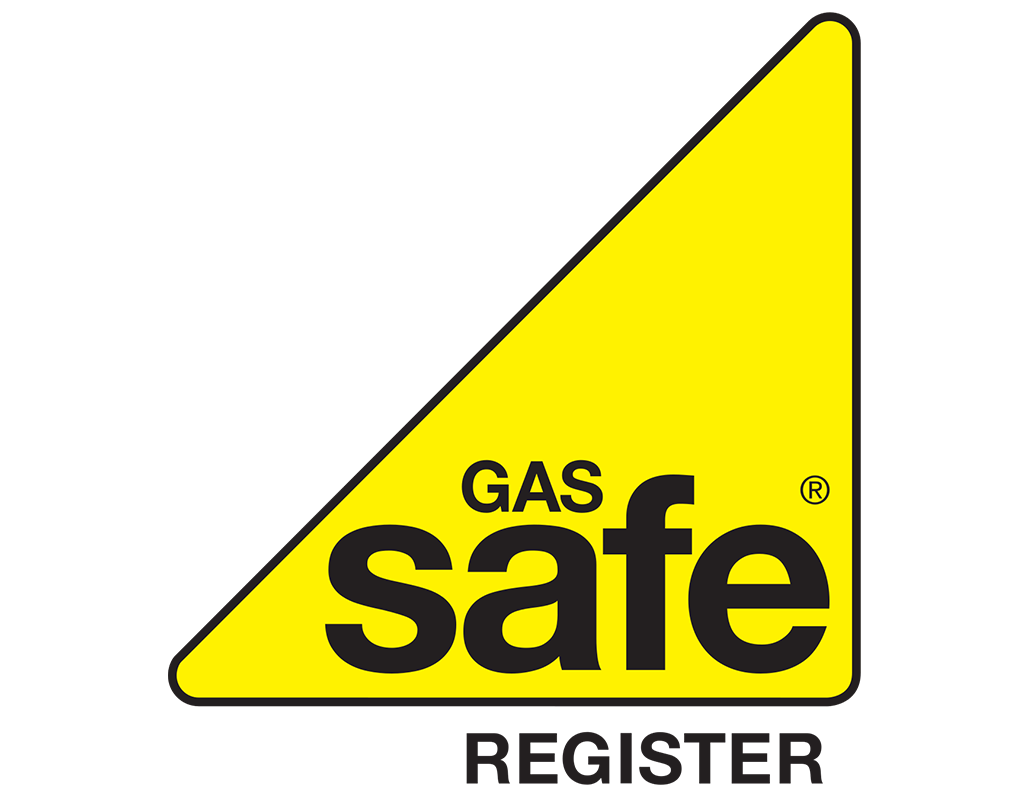 Commonly required boiler repairs we can help with
A boiler not working leaves you without heat or hot water, or both, and it usually happens when you need them most. My Plumber engineers in Croydon repair all makes and models of boilers. The majority of repairs, including resolution of the different boiler and heating problems listed below.
Boiler switches itself off
This could be due to low water pressure, thermostat problems or a valve being closed. Air trapped in the system or the pump not working as it should can also cause the boiler to switch itself off.
Pilot light goes out
The most common reasons for the pilot light going out are a broken thermocouple shutting off the gas supply or dirty deposits around the light or air inlet. Pilot lights can also be extinguished by draughts though this is unusual in a correctly sited boiler.
System losing pressure
The most usual reason for pressure loss is a leak in the central heating system. This usually occurs at the joints where pipes connect with radiators. If there's no leak it's possible that the pressure relief valve is broken and needs replacing.
Frozen condensate pipe
The condensate pipe takes away water from the boiler and vents to the outside. In cold weather, this water can freeze and block the pipe. If this happens the boiler will switch off.
Kettling boiler
This is a fairly common problem in hard water areas. Limescale builds up in the boiler and can cause damage to the heat exchanger. The water heats unevenly and can start to steam resulting in a noise much like a kettle coming to the boil.
Boiler breakdown
Any minor problems which are ignored can cause the boiler to function inefficiently. Over time, damage to one component can lead to damage to other parts resulting in a more expensive eventual repair or a boiler that needs replacing.
Boiler installation or replacing an old boiler in Croydon
Replacing an old boiler on a like-for-like basis or new boiler installation in Croydon both represent a considerable financial investment. To ensure you get the right boiler your service will start with a FREE on-site survey. An experienced central heating engineer will come to you, assess your needs and assist you in selecting a new appliance. We work mainly with Worcester Bosch and Valliant boilers, but we can also install any other brand and type, including Combi, System, and Conventional boilers.
Within 24 hours of your appointment, you'll receive a full written quotation. Quotes can be inclusive of delivery, installation and disposal of your old appliance. This may be a good time to upgrade other components of your heating system. If you need additional radiators, timers or thermostats just say. All upgrades come with 1 year labour guarantee.
When your boiler is delivered a Gas Safe registered engineer will fit it and complete the safety checks required to commission the boiler. You'll be issued with a signed Benchmark Log which certifies that the appliance has been correctly installed and commissioned by a registered engineer. Your Benchmark Log validates your warranty.
Accredited Worcester Bosch and Vaillant Boilers Installers
My Plumber engineers are specifically accredited to work on Worcester Bosch and Vaillant boilers but can install any make or model of combi or conventional boilers. Use us for your new Worcester Bosch and Vaillant boiler installation in Croydon to benefit from a top-quality product, delivered directly from the manufacturer. Your work is done by a Gas Safe registered engineer who'll follow product specific installation instructions to the letter and your warranty period could be up to 12 years.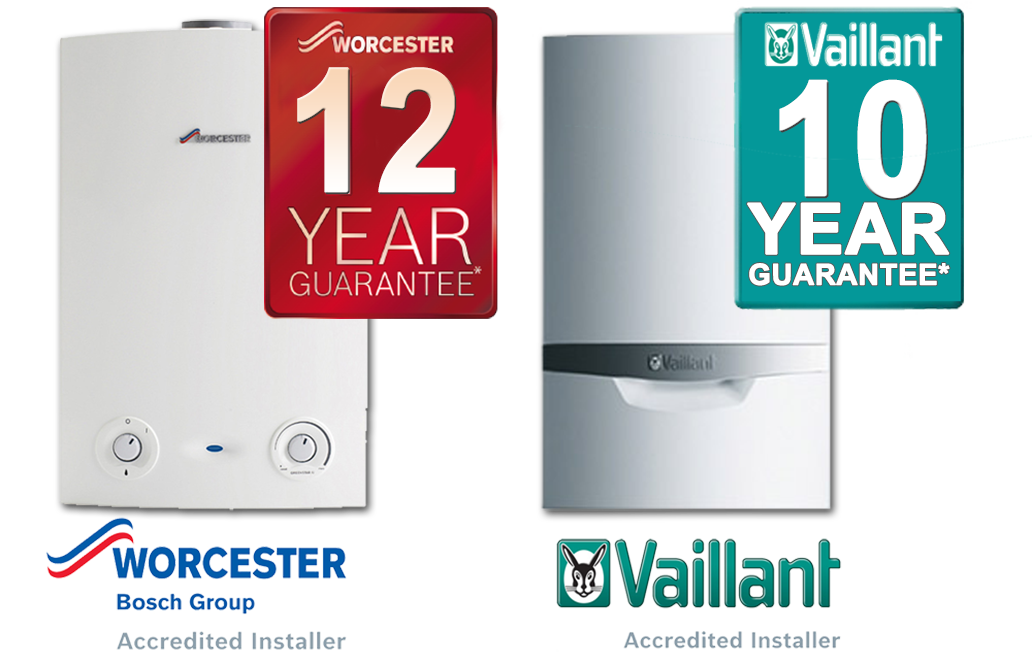 Annual and one-off boiler servicing in Croydon
If you're a landlord or share your home with lodgers or live-in staff, you have a legal obligation to arrange an annual boiler inspection in Croydon. Yearly inspection of boilers in private homes is also strongly recommended. Set this up with My Plumber and a registered Gas Safe engineer will complete a range of checks to ensure your boiler is safe to operate. They'll take care of any boiler servicing that's required and, when needed, can issue landlord gas certificates.
If you've just moved into a property, make a one-off boiler service one of your early priorities. This protects your family from the risks of poisoning by carbon monoxide, a colourless, odourless gas which can be emitted from poorly maintained boilers. Your engineer will also make sure there's no gas leakage from the boiler, which eliminates any fire or explosion risk. Annual boiler servicing in Croydon will ensure that your appliance is functioning at maximum efficiency and extends its lifespan, so over time, this small financial outlay will save you money.
Discover the benefits of Fantastic Club membership
Because My Plumber is part of the Fantastic Services group you can take the opportunity of signing up for Fantastic Club membership when you book with us. You could save up to £30 OFF for various services and you'll benefit from a host of other membership perks too. You'll be able to book over 100 different property maintenance services at preferential rates. You'll also be informed of seasonal special offers, be entitled to priority booking and can even earn credits towards future work by recommending a friend.
Get a free online quote and book in seconds
Secured payment powered bystripe

Check out our area coverage
My Plumber has the pleasure to work with 11 trained and vetted plumbing specialists in the Croydon area. That said, this isn't the only location that the technicians cover. You can book our amazing plumbers also in Addington, Kenley, Purley, Sanderstead, Thornton Heath, and Woodside. If you want to check out if My Plumber offers its professional services in your area, give us a call and we'll let you know!
Addington

Addiscombe

Ashburton

Beddington

Broad Green

Coombe

Coulsdon

Crystal Palace

Hamsey Green

Kenley

Monks Orchard

New Addington

Norbury

Norwood New Town

Old Coulsdon

Pollards Hill

Purley

Purley Oaks

Roundshaw

Sanderstead

Selhurst

Selsdon

Shirley

South Croydon

South Norwood

Thornton Heath

Upper Norwood

Upper Shirley

Waddon

Woodcote

Woodside

Whyteleafe

BR, CR, SE, SW
Other nearby areas we cover:

Some of the work done by the boiler engineers in Croydon
Boiler repair services done
Completed gas safety certificates
Reasons to book your boiler and heating services in Croydon with us
Comprehensive gas heating and boiler services
My Plumber in Croydon is your reliable, one-stop-shop for all your boiler and central heating installations, servicing and repairs.
Free onsite visit for boiler installations
Our seamless installation package takes care of everything from ordering your appliance to commissioning it so it's ready to heat your home.
Most boiler repairs completed in a single visit
My Plumber engineers resolve around 94% of boiler issues at one appointment. And when you need servicing or installation those same skilled engineers will ensure that everything is done safely and correctly.
Local registered Gas Safe specialist engineers
So you never need to fear about the safety or legality of your work. Everything is done as it should be and it's all covered by a one year guarantee.
Awards and nominations
Over the past decade the My Plumber's amazing team of skilled plumbers, gas engineers, electricians, and handymen have been recognised by winning awards and being finalists for multiple awards across London.
Book your heating and boiler services in Croydon now!