Skilled Gas Safe-registered Engineer in Wimbledon
Local boiler and central heating repairs
Up to 12 years manufacturer's guarantee
Gas Safe-registered heating engineers
FREE boiler installation survey
Main boiler and heating services we can do for you in Wimbledon
The main boiler repair jobs and services that we do in Wimbledon include boiler repairs and emergency boiler repairs, central heating maintenance, all done by Gas Safe-registered engineers in Wimbledon! No boiler job is too big or small for our experienced gas and heating technicians. Here are some of the most common boiler faults and services our Gas Safe-registered engineers in Wimbledon can do for you:
New boiler installation
Boiler replacement
Cold radiators
Thermostat issues
Topping up the boiler pressure
Radiator installation
Gas landlord certificates
Annual boiler check
Leaky radiators
Boiler switching off
Emergency boiler repairs
Powerflush service
Noisy boilers
Boiler losing pressure
Combi boiler installs
Fixing power light issues
Experienced Gas Safe-registered engineers in Wimbledon
Choose a certified heating engineer in Wimbledon who is Gas Safe-registered! Remember that only a Gas Safe-registered engineer is legally allowed to install, maintain, repair and service gas appliances. For your boiler and heating installations and repairs, you will need an engineer who is registered and qualified for all the gas-related work you need to be done in your home. However, not all technicians are qualified and in this case, safety should be your priority as it is with us. My Plumber's engineers can help with both domestic and commercial properties and guarantee a high standard of workmanship for your genuine peace of mind!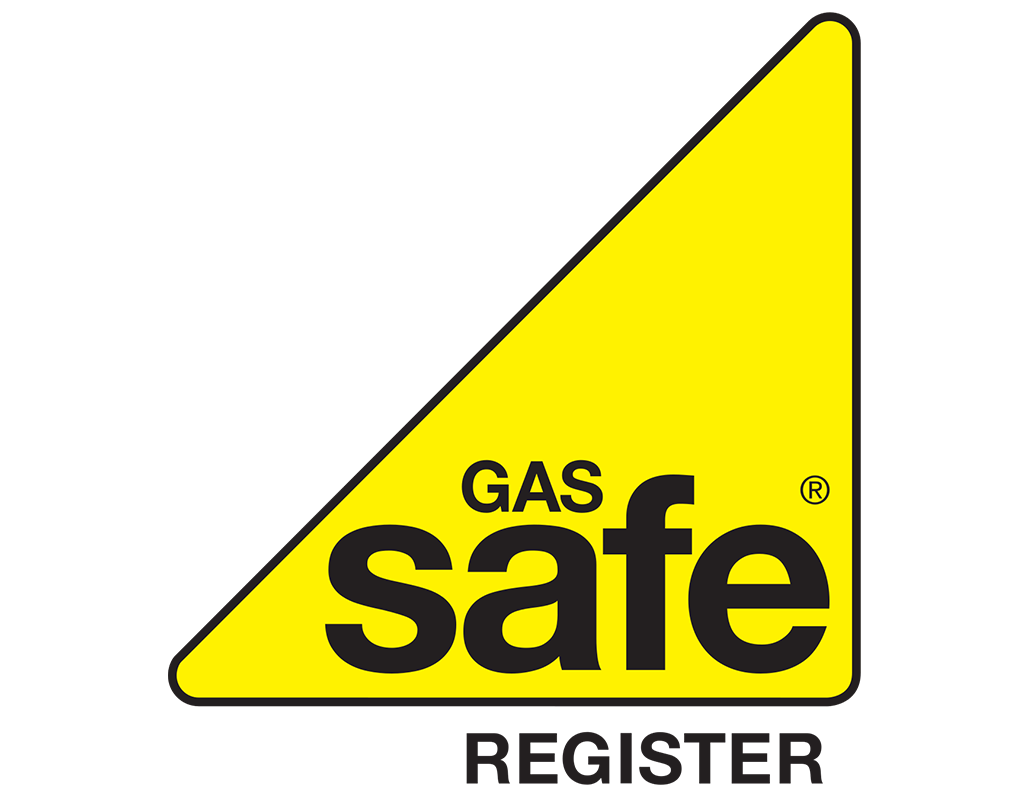 Common boiler repairs we can help with
There may be many different boiler and heating problems you can experience and these include a boiler breakdown, boiler not working or the need to troubleshoot your boiler. This is why you may need boiler repairs for the boiler on your property. Luckily, My Plumber works with experienced engineers who can repair any issue within one visit, including repairing all makes and models of boilers.
Boiler switches itself off
In many cases, the problem could be low water pressure, a problem with the thermostat, a lack of water flow due to a closed valve, air caught in the system or pump not circulating the water in the system properly.
Thermostat problems
If the thermostat is losing accuracy or turning the heating on/off when it's not supposed to, it might be time to invest in a newer, more energy-efficient one.
A boiler that kettles
This is a common problem in hard water areas. Limescale builds up in your boiler and can damage the heat exchanger. The water starts to heat and steam and the noise you get is referred to as kettling.
A breakdown in your boiler
If left unaddressed, all of the above issues can eventually lead to a complete boiler breakdown. It's not recommended to repair a broken boiler yourself. To eliminate the safety risks, contact a Gas Safe-registered engineer near you.
No heat or hot water
There may be no pilot light, a problem with a diaphragm or an airlock or a motorised valve may have failed. Alternatively, your thermostat is not turned up high enough or there could be a leak in your central heating system that needs to be fixed.
Radiators not warming up
If your radiator is hot at the bottom and cold at the top, this may be due to a buildup of sludge, rust or air in the pipes.
New boiler installation and delivery in Wimbledon
If you need a new boiler installed at your home in Wimbledon, My Plumber can help! For a boiler installation in Wimbledon, you need to consider several factors. This includes delivery, fitting, replacement and disposal. Firstly, you need to be aware that the boiler installation process starts with a FREE on-site visit where our Gas Safe-registered engineer will advise you on the most appropriate type and model for your home or commercial property. While we can install all brands and types of boilers, we generally work with Worcester Bosch boilers and Vaillant boilers as these are some of the most popular brands in the UK. You will then receive a written quote via email within 24 hours. In order to save you time, hassles and inconvenience, you do not need to purchase the boiler yourself before the service.
At My Plumber, we arrange for the purchase, delivery and installation of your chosen appliance. We can also dispose of your old boiler for you! Once the service has been completed, you will receive a Benchmark Log, which is signed by one of our engineers. This Log is evidence that your boiler has been installed and commissioned correctly. This is important because without it, your warranty on the boiler will be void. We also offer up to 12 years manufacturer's guarantee, based on your specific boiler model. And on request, we can also install thermostats, timers and additional radiators. Another huge advantage is that we install and replace all types of boilers including Combi, System, Conventional (Regular) etc.
Accredited Installers for Worcester Bosch and Vaillant Boilers
We pride ourselves in our ability to offer hassle-free service that leaves our customers happy and satisfied. When it comes to boiler repair services, replacement, or central heating servicing in Wimbledon, etc., you can rely on our trusted Gas Safe-registered engineers! We are also proud to be an accredited supplier of Worcester Bosch boilers and Vaillant boilers, some of the top boiler brands in the UK, making them one of the best heating investments for your home. Our trusted engineers carefully follow the manufacturer's instructions as well as all safety standards. This enables us to deliver a complete installation service with up to 12 years manufacturer's guarantee.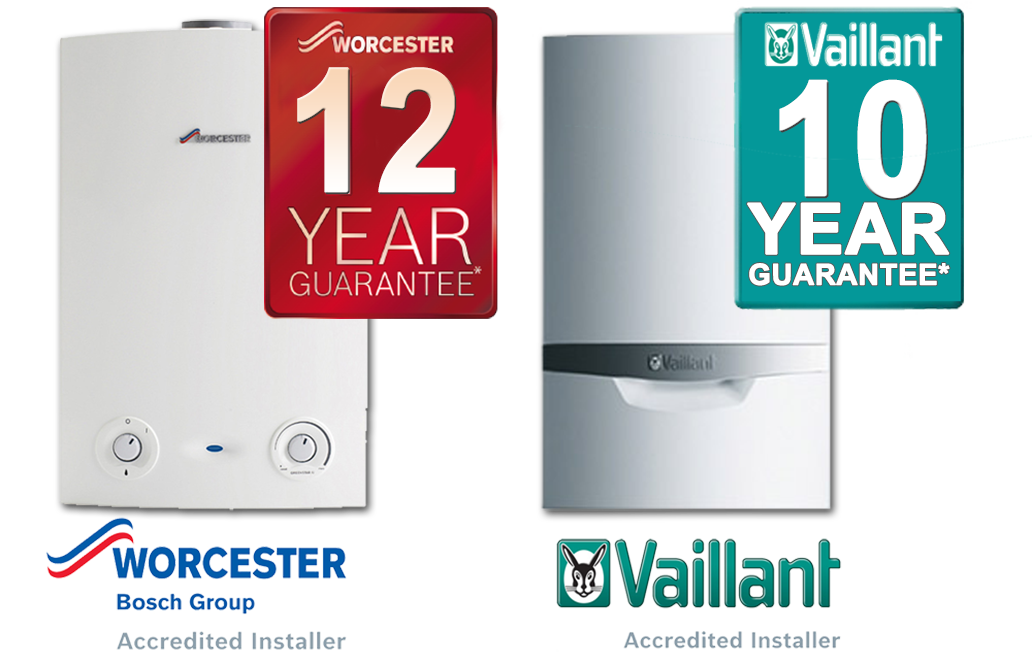 One-off and annual boiler servicing
Whatever your situation might be - whether you're moving into a new home, about to rent your property to tenants or you simply wish to check that your heating system is working, then annual boiler servicing, inspection and check-in in Wimbledon is a must. This is the ideal time to make sure that your boiler is functioning properly before the winter sets in and an annual gas safety check of your boiler is certainly something to consider.
There are numerous benefits to having an annual boiler inspection in Wimbledon. For landlords, it's ideal because you will not only get a landlord gas certificate, as by law, you as a landlord are obliged to perform this service for your tenants, but for all families out there, this type of service will ensure that you are kept safe.
The My Plumber team consists of boiler service engineers that are all Gas Safe-registered, who will check for the safe operation of your boiler and identify any defects. They'll also advise you if something needs to be repaired and will help pick up on any issues before they escalate.
What's more is that there is a financial benefit to having an annual boiler servicing in Wimbledon. For starters, your appliance will operate more efficiently after service, you'll be able to expand the lifespan of your boiler, reduce the risk of breakdowns and the need for unexpected repairs for at least a year, and you'll also reduce some of your fuel bills.
Finally, the annual boiler servicing in Wimbledon includes various tests to ensure that your boiler is safe to operate.
Get £300 in credits with the Fantastic Club
If you're looking for great deals, perks and benefits, you've come to the right place. Since My Plumber is part of Fantastic Services, you'll be able to book 100+ property maintenance services with preferential access, enjoy member-only rates, and £300 worth of credits to book with. Our services can not only save you time, but money, too!
In addition, you can track in real-time the arrival of the professional to your home, you can enjoy priority case handling, you can use your member benefits for any property, we guarantee on-time arrival, you can take advantage of extra credits for every referred friend, and last but not least, we offer a plethora of deals by partnering brands!
Get a free online quote and book in seconds
Secured payment powered bystripe

Gas boiler and heating engineers near you
Looking for a local gas boiler and heating engineer near you in Wimbledon? We've got you covered! At present, we have 10 certified and experienced heating engineers operating in Wimbledon and the surrounding locations. These professionals carry all the equipment and tools needed to get the job done.

Why choose our boiler and heating services in Wimbledon
Complete boiler and heating services
Our boiler and heating services are comprehensive and cover landlord gas safety certificates, annual boiler checks, one-off gas safety boiler check, annual boiler service, boiler repairs near you, and boiler installers that you can rely on!
Local Gas-safe registered professionals
All specialists are Gas-safe registered and have the complete skill set and knowledge to master any boiler repair or installation in your area.
1 year peace of mind with a detailed gas boiler servicing
Our trained professionals offer a one year guarantee on labour after your service has been performed for complete peace of mind.
Save money with our discounted rates and package deals available
Take advantage of the great perks and benefits of becoming a member of the Fantastic Club!
Some of the jobs we completed in Wimbledon
Schedule your boiler or heating service in Wimbledon today!