Boiler Installation and Repair in Kingston by Gas-Safe Registered Engineers
You get a FREE survey for new boiler installation
A 1-year guarantee on our work
Service performed by Gas-Safe engineers
Easy online booking and flexible schedule
See what your local boiler engineers from Kingston can do
All engineers working with My Plumber in Kingston are vetted, trained, fully equipped, and Gas-Safe registered to work with gas systems and appliances. Look at the boiler-related and central heating services your local professionals can help you with:
Boiler upgrades
Gas boiler installation
Gas safety certificate services
Radiator repairs
TRV installation
Powerflush services
Low boiler pressure
Boiler humming sounds
Radiators not warming up
Leaking boiler tanks
Boiler pilot light won't ignite
Broken boiler
No heat or hot water issues
No flame in boiler
Pump has no power
Boiler fan noise
Why you should trust your local Gas Safe registered engineer in Kingston
Gas and gas appliances can be dangerous if not well maintained and controlled. Carbon monoxide leaks are poisonous, and gas leaks can cause fires and even explosions. Regardless of whether you are responsible for the maintenance of a gas boiler and heating system in your home or business, you can call My Plumber's gas engineer from Kingston and have an inspection as early as the same day (depends on availability).

Furthermore, if you're a landlord in the area, you are legally obligated to have all of your properties with a gas boiler inspected annually by Gas Safe registered specialists only! So, if you fall into this category, call us and schedule your annual boiler inspection.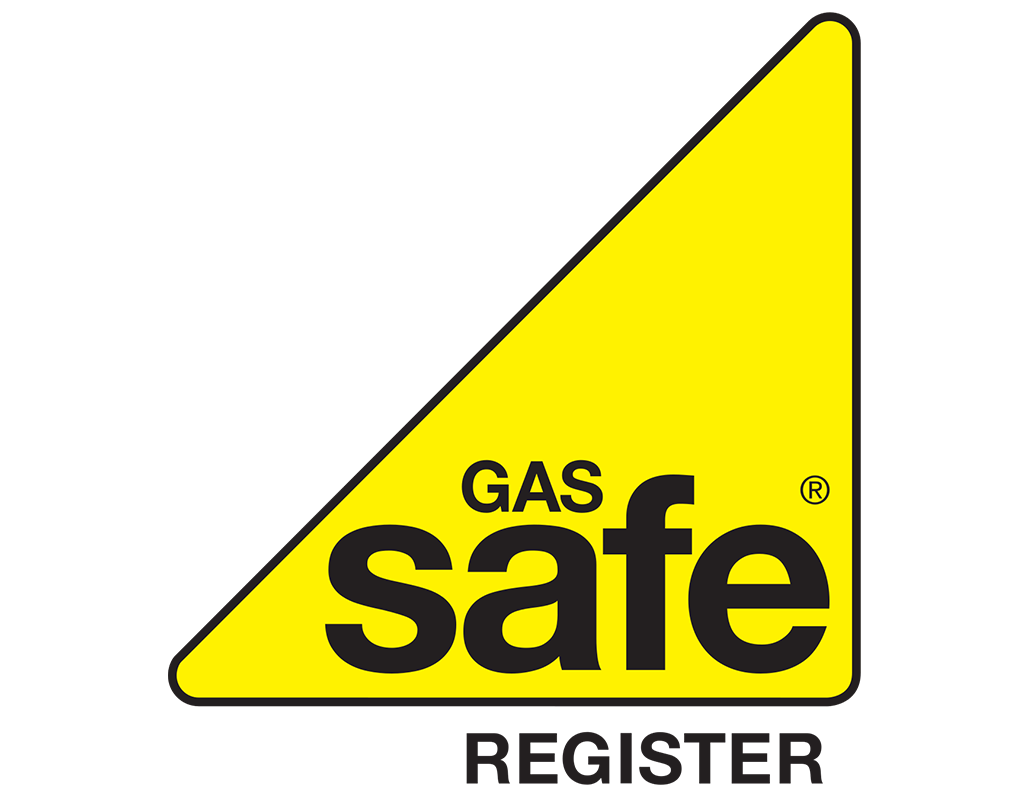 Opt for our premium gas boiler repair services in Kingston
If you're noticing some below-listed central heating system issues and strange occurrences with your boiler or radiators, be sure to call us. We deliver expert boiler repairs near you!
Dropping pressure
Monitor the pressure gauge. If the arrow points outside of the safe-marked zone, then you have a problem with the pressure. There can be many other issues that are causing the pressure to drop. Turn off the boiler and call your local certified boiler engineer to come and look.
Weird boiler noises
A boiler or the pipes can produce various unusual noises, such as gurgling, banging or whistling sounds. These or any other similar noises are a sign that something is wrong either with the boiler or somewhere in the system. For this, there can be several reasons, some of which are quite dangerous and you need to call a professional as soon as possible.
Boiler cutting out
This might be an easy fix by bleeding the radiators if debris and sludge have built up, but this is not always the case. The cause may also be low pressure or something more serious. Do not wait for too long before contacting a professional for an inspection.
Pilot light issues
Older boilers have this light, which is a small blue flame that shows that the burner is lit. If you notice the light is off or is blinking, something is wrong. It could be a faulty thermocouple which doesn't supply gas to the burner. Debris built-up may also cause issues. You could try to reignite it yourself, but we recommend that you leave the task to a certified gas boiler engineer.
Cold radiators
This is probably the most common problem. Cold patches on radiators often occur, because of a sludge built-up or too much air inside of the system. Both are relatively easy to fix, but for a power flush that removes the filth, you need to call a licensed gas radiator engineer with the right equipment. Otherwise, bleeding the radiators should get the air out and let the hot water flow normally through the radiators.
Boiler not responding to the thermostat
Check if the thermostat is on and that the settings are correct. If both are OK but the boiler isn't "communicating" with the thermostat, maybe the unit is faulty or has got broken completely and needs replacement. Your local boiler engineer can repair or replace it easily.
Gas boiler delivery, installation and disposal in Kingston
You can turn to us for any of the following boiler-related jobs in Kingston:

Installation - The certified boiler fitters can install any brand, type, model, size and all the other components of a heating system. With this service, you get a free property inspection before the job so that you get the most appropriate boiler replacement and fitting solutions for the type and size of your home.
Boiler delivery - Depending on the brand that you choose, the local boiler installers can also be the ones who pick up the boiler and deliver it to your address.
Boiler disposal - You local boiler and heating engineers can also pick up your old boiler and dispose of it safely.

So, what we are saying is that you can turn to us for a 3-in-1 new boiler installation service anytime. And what the best part is - you get a 12-months guarantee on the labour. In addition, your appliance won't lose its warranty because it has been installed by Gas Safe registered engineers.
We are Worcester Bosh and Vaillant boilers certified installers
If you are looking for an extra layer of safety for your boiler, keep in mind that we are accredited suppliers and installers of Worcester Bosh and Vaillant boilers. This means that if you choose one of these two brands, My Plumber's heating and engineers can pick up the appliance and deliver it to your property and do the installation and any boiler repairs. With that, you get to enjoy up to 12 years of a manufacturer's guarantee on the appliance, plus you get a full-year guarantee on our work.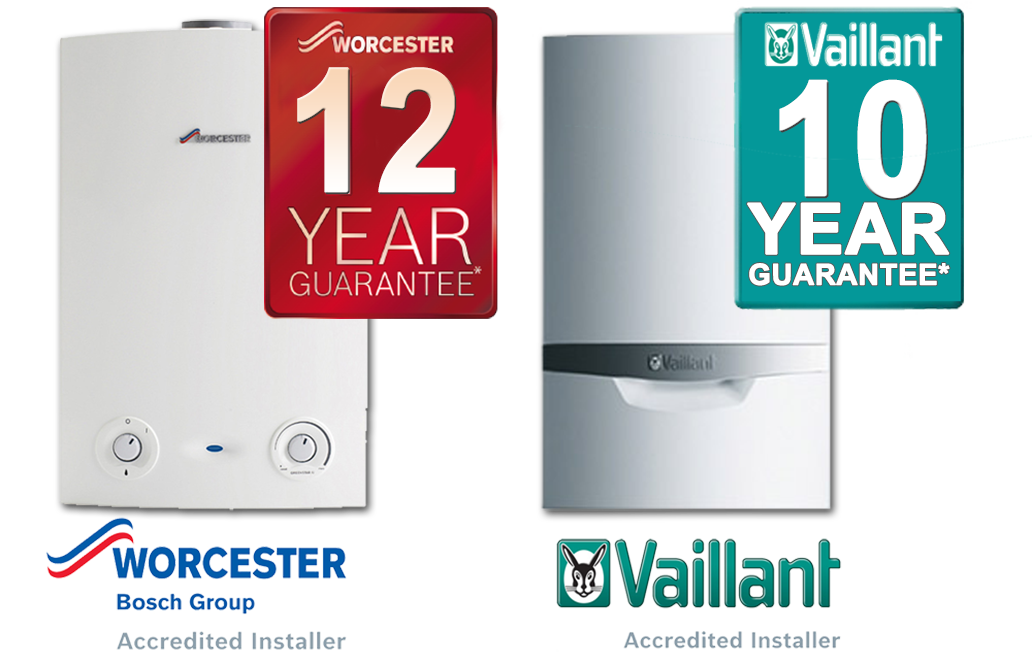 One-off & annual boiler inspection and servicing in Kingston
To have your gas boiler serviced annually means increasing its energy efficiency, reducing your bills and making sure everyone in your home is safe. When you book annual inspection visits for your heating system, even the smallest problems can be caught on time and fixed, guaranteeing that you won't be left cold in the winter. We perform a lot of tasks during an annual boiler service, such as fixing the settings, an inspection of the entire system for minor or major issues, and performing small boiler repairs.

You can book a one-off boiler servicing along with an inspection, as well. However, having annual boiler servicing is recommended because it's the safest way to maintain your central heating system, plus it guarantees that your appliance's warranty will not be void. Also, this way, you're prolonging the life of the boiler. As mentioned earlier, we also serve landlords in the area and provide them with landlord gas safety certificates.

Keep in mind that we recommend it to have your annual check-up in the summer, but you can request it whenever you deem it necessary.

Join the Fantastic Club and enjoy a variety of benefits
We are part of the Fantastic Services' family and thus, giving all of our customers in Kingston and nearby areas the opportunity to become Fantastic Club members. With the annual membership, you'll enjoy several perks that include exclusive rates and seasonal deals on various property maintenance services from the Fantastic range, attractive offers from many partnering brands, credits towards future bookings, priority appointment slots, real-time arrival tracking and more. You can check the full list of benefits and join the club online.
Get a free online quote and book in seconds
Secured payment powered bystripe

Local Gas safe registered engineers, available at short notice
As a time-tested company with years of experience, we know the rules and regulations of working with gas appliances. All the 7 gas safe engineers who work with us in Kingston are Gas safe registered and can perform all tasks your heating system or boiler needs, from central heating repairs to new boiler installations.

Why book our boiler and central heating services?
Gas Safe registered engineers from Kingston
Since we work with local professionals, you don't have to wait for days for your appointment. The teams work in your area and have flexible schedules. All specialists are Gas Safe registered and can help you with any emergency gas-boiler-related problem.
A wide range services for residential and commercial properties
We can perform any task related to your boiler. We also recommend that you book annual servicing to ensure your home's and family's safety. You get to enjoy low utility bills, a warm home and have a peace of mind that your family is safe.
Simple online booking process
You can register on the site and book from here ASAP. You can also call us and get all your questions answered by a helpful customer care operator. You will receive a FREE quote for the service you need and if you're satisfied with it, you can schedule the time and date for your visit.
A 12-months guarantee on workmanship
After the service is complete, you will have a full-year guarantee on the labour and any replacement parts used. And when your boiler is installed by professionals, the appliance's warranty will, of course, remain intact.
See some of our completed boiler and heating work in Kingston
Condensing boilers installed
Annual boiler checks done
Awards and nominations
Over the past decade the My Plumber's amazing team of skilled plumbers, gas engineers, electricians, and handymen have been recognised by winning awards and being finalists for multiple awards across London.
Contact us now and schedule your FREE inspection for boiler installation!