Complete Boiler Repairs in Orpington - Gas-Safe Engineers
Trained and insured Gas Safe registered engineers
FREE survey for boiler installation jobs
12-months guarantee on all our labour
Transparent pricing and no hidden fees
The certified boiler engineers in Orpington can help with the following tasks
Whether you need a new boiler installation or an entire heating system installed or repaired, no job is too big or small for the experienced heating engineers in Orpington. Check the list below to see what we can help you with:
Boiler repairs
Boiler installation services
Landlord gas safety certificates
Radiator servicing
Magnetic filter installation
Re-pressurising boilers
Whislitng boilers
Lukewarm radiators
Leaking radiator lockshield valve
Boiler won't ignite
Boiler flame orange colour
Radiator air lock service
Pilot light has gone out
Central heating pump very hot
Boiler fuse keeps blowing
Noisy boiler fan
Experienced local Gas-Safe registered boiler engineers in Orpington
Legally, only Gas-Safe registered technicians can install, repair and maintain boilers and heating systems and appliances. This would be the primary reason to turn to us for help. Another significant reason to choose My Plumber's heating services is that we are available to serve both commercial and domestic properties and guarantee a high standard of workmanship. Plus, we give you a one-year warranty on the work done.

What is the alternative? Very scary. The improper installation or maintenance of gas appliances and systems can lead to gas leaks or worse - explosions or carbon monoxide poisoning.

Do not take any health risks with such a task, be it a boiler replacement or boiler repair job. Call us and hire a local boiler and heating engineer to get the work done.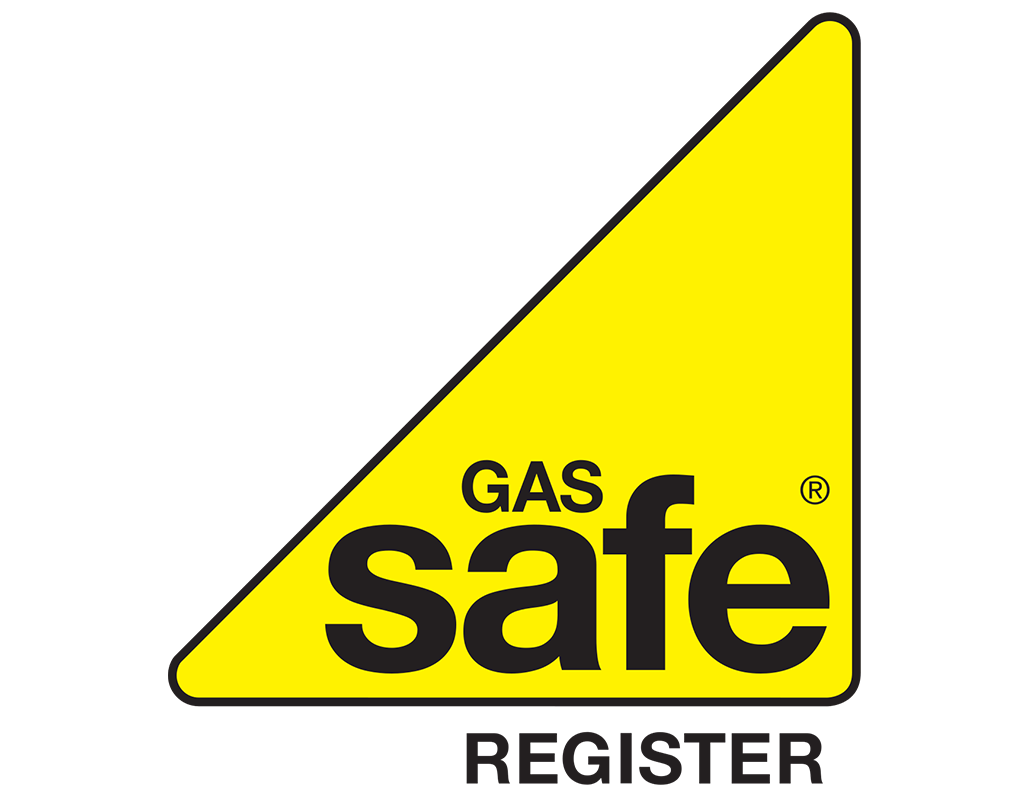 Common central heating problems and boiler repairs we can help with
Since gas boilers and heating systems have many components, there is a lot that can go wrong. Fortunately for you, we can send a licensed gas engineer in Orpington to fix any boiler repair problem on any brand/model. Check out some of the most common central heating repair issues that may occur and keep in mind that none of them can be a DIY project. You should call your local boiler engineer as soon as you spot something is wrong.
Boiler water leaks
There are many things that can cause a water leak and there are many places the water can be leaking from. It's important to locate where the leak is occurring. But to fix the issue, you need a boiler specialist to take a look at the entire system, find the cause and fix it.
Frozen condensate pipes
When this happens, your boiler will show an error code or a warning. This issue occurs if the pipe is located outside of the property or in an area with low temperatures, usually in winter. It's best to call your local Gas Safe engineer to fix this issue because if you try to resolve it yourself, you may end up bursting the pipe.
Thermostat issues
If the thermostat is working or is set up properly but the central heating system is still not working as it should, you need to call in a professional inspect it. The thermostat may be faulty or broken and need to be replaced.
Faulty or broken diverter valve
This valve disperses the hot water to all taps. If the heating is working but no hot water is coming through, the valve is likely the problem. Over time, sludge build-up may cause it to stop working. Your system may need a power flush, and the valve may have to be replaced.
Radiators do not heat up
There are a couple of reasons that can lead to this issue. Sludge build-up is one of them, too much air in the system or improper water circulation are the other two most common ones.
Low pressure
There is a pressure indicator on your boiler, which you can check if there are any issues. If the pressure is indeed low, there could be several reasons for this and you need to call a boiler engineer to check the system.
New boiler installation and delivery to any property in Orpington
Buying a new boiler is expensive and make sure you choose the right model wisely and have it installed properly, so you avoid potential damage. A proper boiler installation also guarantees you that the appliance's warranty won't be void by an unprofessional installation. By choosing My Plumber for your boiler installation service provider in Orpington, you get a 1-year guarantee on the work by the fully trained boiler fitters, plus the warranty of the appliance will remain intact. Also, we work with two of the UK's leading boiler manufacturers and can even deliver the system to your home instead of you.

You also receive a free inspection before the installation when the expert will advise you on what type and size of boiler you need. This will also undoubtedly take the pressure of researching and making the right decision off your shoulders. Leave the work to the expert boiler installers in Orpington. They can also upgrade, repair, move, replace an existing boiler.

Basically, you can turn to us for any job related to gas boilers and heating systems. All engineers, who work with us, are Gas Safe registered, fully equipped and trained. They work with many boilers - Regular, Combi, System.
We are certified installers for Worcester Bosch and Vaillant boilers
At My Plumber, we are proud to be an accredited supplier of Worcester Bosch and Vaillant boilers. This enables us to provide you with exclusive deals and benefits, plus a complete boiler repair service with up to 12 years guarantee from both manufacturers.

What else does this mean? We can save you the hassle of going to a store, purchasing a system or a boiler, loading it on your vehicle (if it's even possible) and taking it home to unpack. The gas boiler engineers can do all of this if you choose to use one of these brands.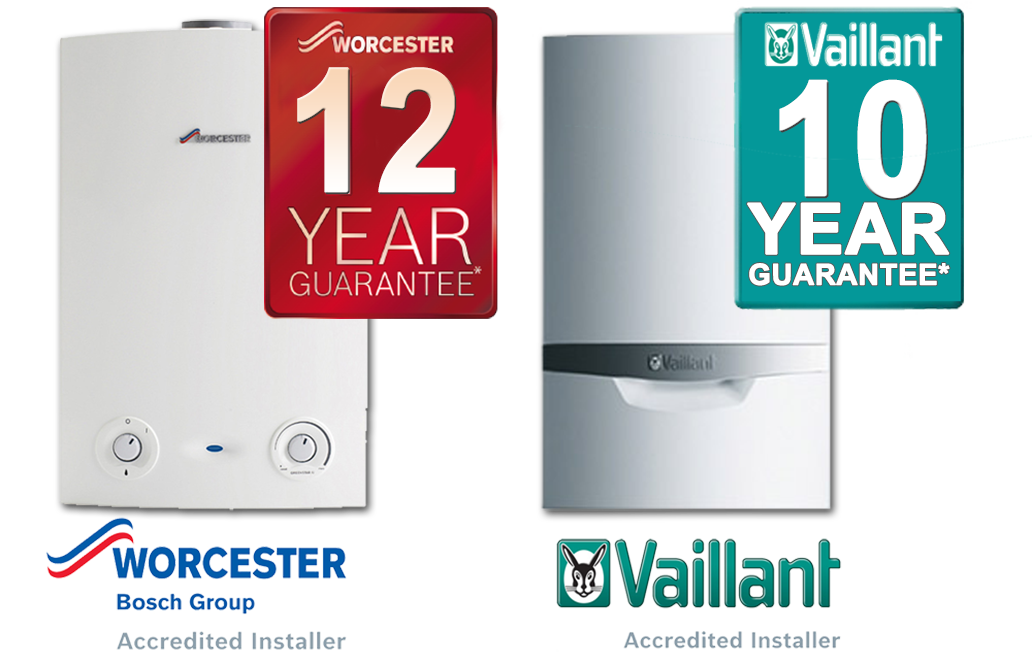 Why you need annual boiler servicing
The primary reason you need to have your annual boiler service by an expert is that it ensures the safety of the property and the people living or working there. With regular boiler check-ups, even the smallest problem can be detected and fixed on time before it leads to further damage down the line.

Furthermore, if you're a landlord of one or more properties, you are legally obligated to do an annual inspection of your gas boiler and/or heating system. We can do that for you in all of your properties. You will receive a landlord gas safety certificate, as well.

What else can you benefit from with an annual boiler servicing? Well, you can reduce your fuel bills. When the engineer arrives on-site, they can adjust the settings, according to the season or your home's needs, thus improving the efficiency of the boiler or heating system, which in return will reduce the energy consumption and your monthly bills.

Also, keep in mind that with an annual boiler servicing, the life of your appliance will be prolonged. We recommend that you have this inspection in the summer, but you can call and book it for any time that you want.
Do you want to make savings on your heating services with us?
My Plumber is part of Fantastic Services and we are offering our customers to join the Fantastic Club and get a major discount OFF your first service. Along with our plumbing, boiler and heating solutions, you can choose from a wide range of cleaning, gardening, handyman services from the Fantastic portfolio. For a onetime fee, you get to enjoy an entire year of benefits, exclusive rates, priority booking and many partners' special deals! You also earn credits on all bookings for future services and use a real-time arrival tracker. If you're looking for a way to have more free time and save money, this is an excellent opportunity to do it all.
Get a free online quote and book in seconds
Secured payment powered bystripe

Gas boiler and heating engineers available near you
All 3 teams that work in Orpington and other nearby areas are fully equipped with all the tools necessary for repairing and installing a wide range of boilers. You can expect nothing less than professional attitude and punctuality from all boiler engineers.

Why choose our boiler and heating services in Orpington
Complete servicing of your gas appliances
By choosing My Plumber to be your boiler and heating services provider in Orpington, you can have peace of mind that no matter what you need us to do or when you need it done, the right specialists are sent to your property ASAP. Note that we offer emergency heating services, available to both commercial and residential properties.
Local Gas Safe registered engineers
The engineer or team arrives with all the equipment needed, regardless of the job. Also, as we've said above, if you decide to choose a brand that we work with, the team can deliver the boiler right to your doorstep.
A full-year guarantee
We give you a one-year guarantee on the boiler repair or installation work we do and on any replacement parts.
FREE on-site inspection before a new boiler installation
When you decide to book a boiler installation service with us, you get a free inspection before the job. We do this so that the engineer can advise you on the right size, model, brand, and installation process that is appropriate for your property and needs.
Take a quick look at some of the boiler-related jobs we've done in Orpington
New boiler installations done
Landlord gas safety certificates issued
Magnetic filters installed
Awards and nominations
Over the past decade the My Plumber's amazing team of skilled plumbers, gas engineers, electricians, and handymen have been recognised by winning awards and being finalists for multiple awards across London.
Book your boiler or heating service in Orpington today!