Reliable Boiler Repair Services in Balham by Local Engineers
Insured Gas Safe registered engineers near you
Pro boiler repairs, installation, & servicing
All the work done, covered by a 1-year guarantee
Accredited Vaillant & Worcester Bosch boiler installers
What heating services you can book in Balham
My Plumber provides a wide range of boiler and heating solutions to homeowners, landlords, and business proprietors alike. We serve the area of Greater London, within the M25 zone, hence, Balham folks can also benefit from our assistance. The company works only with qualified and Gas Safe registered engineers, who can expertly provide you with boiler repairs and new appliance delivery & installation services on any day of the week. In addition, we perform annual boiler checks and servicing for landlords and private property owners to confirm the safety of the heating systems and their components. We can also proudly say that we have fully accredited Vaillant and Worcester Bosch boiler installers on our rooster. See below the detailed list of how we can assist you:
Fixing all boiler brands
Boiler installation services
Replacing old boiler units
Annual gas safety check
Boiler servicing
Installing radiators & towel rails
Radiator repair services
TRV installation
Installing MagnaClean solutions
Re-pressurising boilers
Magnetic filter replacement
Powerflushing central heating
Kettling boilers
Frozen condensate pipe
Gurgling radiator
Boiler fuse blown
Why entrust your heating needs to My Plumber's Gas Safe registered engineers in Balham
My Plumber background-checks all engineers before they join our teams. All their certifications and qualifications are thoroughly examined, as well as their proof of experience. So, rest assured that we only rely on Gas Safe registered technicians, who can safely repair, service and install boilers of any model, brand and type, as well as fix different heating system components and connections. Furthermore, My Plumber's experts boast diligence, attention to detail and strong work ethic. Their proven problem-solving skills is what makes them reliable and thus, trusted by local customers like you.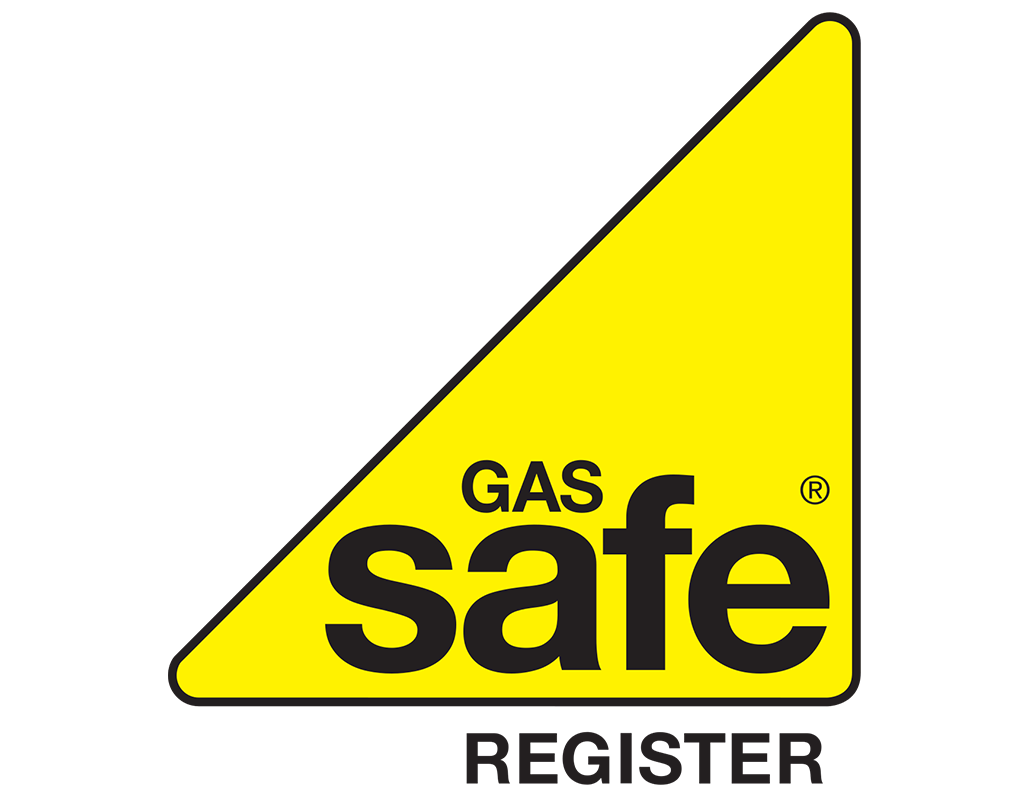 What are some of the common boiler repairs we can handle in Balham?
My Plumber specialises in resolving a number of boiler repair problems. You'll be expertly assisted in Balham by multi-skilled, vetted and accredited Gas Safe registered engineers. They bring quality equipment and tools, as well as original replacement parts for your particular boiler brand and model. Check out below some of the issues that we can address for you:
Your boiler switches off by itself
Flow of water problems, a bad thermostat, a defected pump or low pressure could be all the culprits behind this issue.
The condensate pipe freezes
A frozen condensate pipe means that your water heating appliance is no longer working correctly, as the piping is blocked and this needs to be resolved.
Leakage from the boiler
Rust build-up or corrosion can cause leaks to appear, for sure. But sometimes, the fault can be elsewhere - a broken seal, for instance, will also cause a leakage.
You can hear weird noises from your boiler
If you live in a hard-water area, then scale and mineral deposits will eventually build up in your heating system and its main component - the boiler. So, don't be surprised when you hear any whistling sounds if that's the case.
The pilot light goes out
The technician may need to clean, fix or replace the thermocouple, in order to fix this issue.
Radiator problems
Are your radiators not hot enough, or cold at the top or bottom? Then, a good power flush-out will be due so that any debris or airlock blockages are cleared.
If you encounter these or any other problems with your heating system, then get in touch with My Plumber right away! A trained and experienced boiler repair engineer will have no problem fixing the faulty part or replacing it in no time with a new component. More often than not, we can remedy your malfunctioning appliance on the very same day. But if that's not possible, due to a missing spare part, the expert will order it additionally and arrive on another day to complete the job for you.
Reliable boiler delivery and installation services in Balham
We provide fully guaranteed boiler replacement services in your location that can include the delivery and installation of your new boiler, and even the disposal of your old one, upon request. The service is executed in compliance with all appropriate safety standards and regulations. So, if your water heating appliance no longer serves you as it should, don't spend silly money on costly repairs but contact us at your convenience and fit your home with a new and far more efficient device!

We'll send a certified boiler technician, who will consult you, first, after inspecting your property and discussing your needs. What model and size of boiler your home will best benefit from is hard to decide on your own. So, take advantage of the engineer's expertise and professional advice during your free on-site visit. After the initial survey, we'll email you a precise quote no later than 24 hours. Upon your agreement that the delivery and installation of your new boiler can go ahead, we'll book a second appointment for you on a day that suits you the most.

Once your new appliance is fitted in accordance with the manufacturer's instructions, the engineer will test it to make sure it functions as it should. At the end of the installation service, you'll be given a Benchmark checklist - your proof that all warranty conditions have been observed. My Plumber can fit any brand, model and type, including combi, system or regular boilers. Here, we should mention that we work with fully accredited Vaillant and Worcester Bosch boiler installers, so why not consider investing in one of these long-lasting and energy-efficient water heating appliances?
Accredited Installers for Worcester Bosch and Vaillant Boilers
My Plumber is an accredited supplier and installer of Worcester Bosch and Vaillant boilers. We can deliver and install quality models of Vaillant and Worcester Bosch boilers, which come with a 10- to 12-years guarantee, kindly provided by the respective manufacturer. These brands are extremely reliable and efficient in the long run. If in doubt which brand to choose, the expert engineer can gladly advise you during your free consultation, once they have evaluated your home heating needs.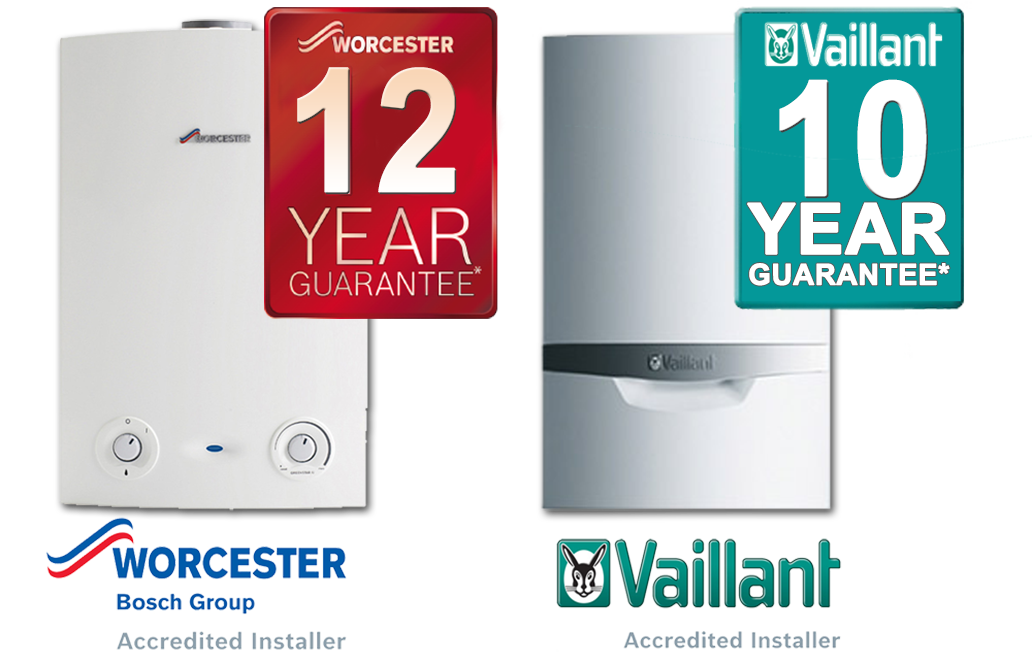 Book a Gas Safe registered engineer for your annual boiler's check and servicing in Balham
As it's a rather important maintenance job, your annual boiler inspection and servicing should never be delayed. We all know why. Carbon monoxide poisoning and fire hazards can become a real risk if your appliance is neglected and its components are not regularly checked and tested. Moreover, landlords are obliged by law to ensure the gas-safety of their tenants. So, if the time has come for your boiler servicing, contact us! And we'll assign a seasoned and experienced engineer, who's got all the right accreditations and certificates to handle the job safely for you.
Join the Fantastic Club and benefit from a variety of perks
As My Plumber is now part of Fantastic Services - one of the most reputable property maintenance providers in the country, the company's popular annual subscription programme is open for you, too. Called the Fantastic Club, the membership attracts hundreds of Londoners and customers from across the UK with its amazing perks. From exclusive rates, credits towards future services and priority booking to special deals and promotions, all this will apply when you book any of the wide range of plumbing, home maintenance and cleaning services on the Fantastic portfolio. Learn more by visiting the club's page!
Get a free online quote and book in seconds
Secured payment powered bystripe

Expert teams of local gas boiler technicians in Balham
We work with 9 local Gas Safe registered engineers in Balham, who assist local business and domestic customers alike. So, even if you require an emergency boiler repair service with us, you can count on our fast response and the timely arrival of a reliable professional. Just book online or call and your boiler or radiator issue will be resolved in no time and with your high satisfaction in mind.

Why opt for My Plumber in Balham for your heating system needs
Accredited and fully vetted Gas Safe registered engineers
All the heating and boiler engineers we work with are Gas Safe registered, have been thoroughly checked for their credentials and use high-end tools to complete the job at hand.
Insured boiler and heating services, just a tap away
From fitting your boiler with a new thermostat or fixing a failing component to replacing your old appliance with a modern and durable water heating device, My Plumber is here to help.
12-months guarantee on the workmanship and replacement parts
Your boiler repair service is always covered by a 1-year guarantee on the replacement parts and the work done, so rest assured that we do our job to the highest standard!
We can fix, install & service any boiler model or brand
My Plumber can service, repair and install any brand, type and model of a boiler by applying all recommended safety regulations and instructions from the respective manufacturer.
Below are some of the projects we've completed in Balham
Annual gas safety checks done
Thermostat issues repaired
Dripping boilers repaired
Invest in our premium boiler & heating services with confidence!