Guaranteed Boiler Repairs in Clapham - My Plumber
Complete range of boiler and heating services
Fully accredited and experienced engineers
All labour guaranteed for 12 months
Flexible booking, fast response services
Start to finish boiler and heating services in Clapham
From initial surveys for boiler installation, through to annual safety checks and emergency boiler repairs in Clapham if you lose your heating in the dead of winter you can rely on My Plumber. Your gas installations and servicing will be completed promptly and in full compliance with all safety regulations and industry standards by local Gas Safe registered engineers. Call us when you need:
Repairs on all types of boilers & boiler parts
Combi boiler installs
Gas boiler relocation
Annual landlords gas safety checks
Gas certificates
Radiator supply and installation
Radiator maintenance
Radiator valve repairs
Topping up the boiler water pressure
Boiler whistling sounds
Faulty radiators
Leaky boilers
Boiler cutting out
Blocked boiler condensate pipes
Repairing no heating issues
Radiator bleeding service
Trustworthy Gas Safe registered engineers in Clapham
Using correctly gas registered engineers in the UK for work on boilers or central heating systems is a legal requirement. This applies regardless of whether the work is carried out in your own home, at a rented property you manage, or at business premises. From fire or explosion to the subtle but deadly risks of carbon monoxide poisoning, badly executed gas work presents real dangers. Book a certified heating engineer in Clapham who is Gas Safe certified and you can be confident that your gas appliances will be correctly installed, maintained or repaired. You'll also know that all work and any parts used are fully guaranteed.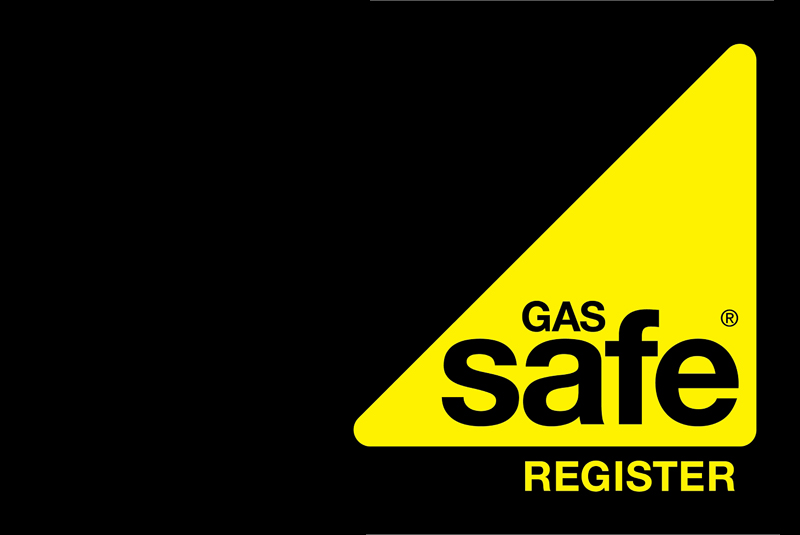 Boiler repairs often completed by My Plumber engineers
My Plumber gas safe engineers are competent to work on all makes and models of boilers. They'll troubleshoot boiler problems, and can usually complete boiler repairs in a single visit. Issues resolved on a regular basis include:
No heating or hot water
Sometimes what looks like a boiler breakdown is as simple as a thermostat that's been turned too low. Other possible causes include a failed pilot light or valve, a problem with a diaphragm, or an airlock or leak somewhere within the central heating system.
Pilot light goes out
Draughts can blow out pilot lights, but more commonly the problem is a failed thermocouple or dirty deposits around the pilot light or air inlet. Your boiler engineer will identify the root cause of the problem and remedy it.
Leaking or dripping water
Leaks can be due to high water pressure. If your boiler has a pressure gauge, and the needle is in the red zone, there's a pressure problem. In most cases, leaks are because of corrosion, if this affects a single component your engineer will replace it.
The boiler loses pressure
If this isn't due to a leak in the central heating system, there's a problem within the boiler itself. A faulty pressure valve is the most common internal fault that causes pressure loss. Your boiler engineer will check to see if this is the problem, then replace the faulty valve if required.
Boiler keeps switching itself off
This could be caused by low water pressure, an airlock somewhere within the system, a valve that's failed or a thermostat problem. A faulty pump could also lead to a boiler not working, if the water isn't circulating properly the boiler will close down to prevent overheating.
Kettling boiler
This is a common issue in hard water areas where limescale buildup can damage the heat exchanger. The boiler may steam and you'll hear sounds which are like a kettle coming to the boil. It may be possible to replace the heat exchanger, but this isn't always cost-effective.
New boiler installation and boiler replacement
When you're planning a boiler installation service in Clapham, it's important to select the best model for your needs. It's a complicated decision, so to help you make sure you get it right, My Plumber starts your service with a free onsite visit. A registered, experienced boiler engineer comes to your property, takes time to understand your requirements and advises you on the most appropriate make and type. Within 24 hours of your site visit, you'll receive a full quotation which is inclusive of boiler delivery, installation and disposal in Clapham.

Use your local registered heating engineers for new installations, for a boiler replacement in Clapham, or to upgrade or relocate your existing system. On your request, additional items such as installing thermostats, timers or additional radiators can be added to your service. Once your boiler is installed you'll be issued with a signed benchmark log which demonstrates that your appliance has been correctly installed and commissioned. This document validates your warranty.
Accredited Installers for Worcester Bosch and Vaillant Boilers
Choose our registered engineers in Clapham who work with all brands of boilers and both combi and conventional models. My Plumber is an accredited supplier of Worcester Bosch and Vaillant boilers. This means you're spared the hassle of locating and purchasing your appliance as we can arrange supply directly from the manufacturers of some top-rated, most efficient boilers available. You can also be sure that your engineer will be familiar with and will follow brand-specific installation instructions for your chosen appliance, and you benefit from up to 12 years manufacturer's warranty, even with an old boiler repair.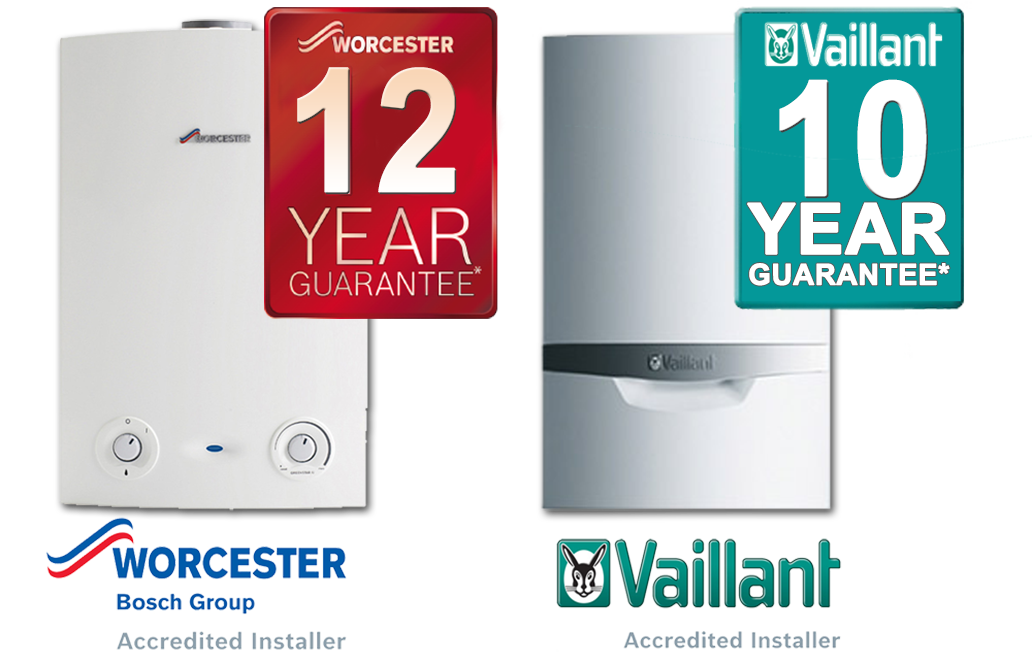 Why choose My Plumber for your annual boiler servicing
As a landlord, you're legally obliged to arrange an annual gas safety check which includes boiler inspection. The Gas Safe engineers from My Plumber can take care of this and as accredited tradesmen, they're able to issue landlord gas certificates.

Private homeowners are not legally obliged to arrange an annual boiler inspection in Clapham but are strongly advised to do so. A poorly maintained boiler can emit carbon monoxide, this gas is colourless and odourless but it's dangerous to health and in high enough concentrations it can be lethal. If you're moving into a new home that has a gas boiler, a one-off boiler service in Clapham should be one of the first things you arrange.

Another reason for arranging an annual boiler check and servicing in Clapham is that your My Plumber engineer will detect any problems that affect the efficiency. A boiler which is not functioning optimally may cost more to run, and early repair of faulty components could extend the lifespan of your appliance.
Preferential rates and priority booking for Fantastic Club members
My Plumber operates as part of the Fantastic Services. This means that when you sign up to Fantastic Club membership, you can take advantage of exclusive member-only offers on your plumbing and on over 100 other property maintenance services. You get £300 in credits, priority appointments at busy times, and track your specialist's location in real-time. You'll be able to use your membership privileges as many times as you like, for as many services as you choose and across multiple properties.
Get a free online quote and book in seconds
Secured payment powered bystripe

Gas boiler and heating engineers local to you
My Plumber in Clapham currently has 4 Gas Safe registered engineers working near you. They travel in vans equipped with everything required to resolve common plumbing problems. Rely on us for quality services local to Clapham and in the following nearby locations:

Reasons to choose My Plumber in Clapham for boiler and heating services
Quick and easy online booking process
So you can relax knowing that everything is fully legal and conforms to current safety regulations. The safety of your home and family is our key priority.
A full range of boiler and central heating services
So whether you need a simple repair or a complete new boiler installation we've got you covered.
Free onsite surveys for boiler installations
Your My Plumber specialist will advise you on the most appropriate and efficient boiler for your property.
Your work is done by a Gas Safe registered engineer
To help you decide on the boiler type, make and model we'll come to your property for FREE and give our expert advice and quote afterwards.
Work completed by My Plumber in Clapham
Different types of boiler repairs done
Condensing boilers installed
Total gas landlord certificates
Annual boiler services done
Radiator & towel rails installed
Radiator rust issues solved
Set up your appointment for boiler or heating service in Clapham now!