Complete Boiler Repairs and Installation in Ealing - My Plumber
Accredited Gas Safe engineers
94% of boiler repairs completed in a single visit
1-year workmanship guarantee
Complete boiler installations, repairs and servicing
Certified engineers for boiler installations and repairs in Ealing
When you need a Gas Safe registered engineer in Ealing, think of My Plumber. We provided fully guaranteed services for all large or small gas and central heating related tasks, including:
Installing a new boiler
Gas boiler repair
Gas boiler servicing
Landlord gas safety certificate
Annual boiler service
Radiator installs and upgrades
Repairing leaking radiators
Radiator valve replacement
Central heating power flush
High water pressure issues
Noisy boiler repairs
Leaking TRV repairs
Radiator leak repairs
Bleeding Radiators
Cutting out boiler repairs
No heat or hot water issues
Why you need a Gas Safe certified engineer in Ealing
Whether you need a gas engineer in Ealing at your home, or a certified heating engineer to service a system at your business or rental property, only Gas Safe registered engineers are legally permitted to install, service or repair gas appliances.
My Plumber works with Gas Safe certified tradesmen in Ealing. Book us to be confident that you'll receive a safe service that conforms with current legislation and that you're protected against the risks of fire, explosions or carbon monoxide emissions which can result from poorly executed gas work. All labour is guaranteed and the warranty on any appliances worked upon will also be protected.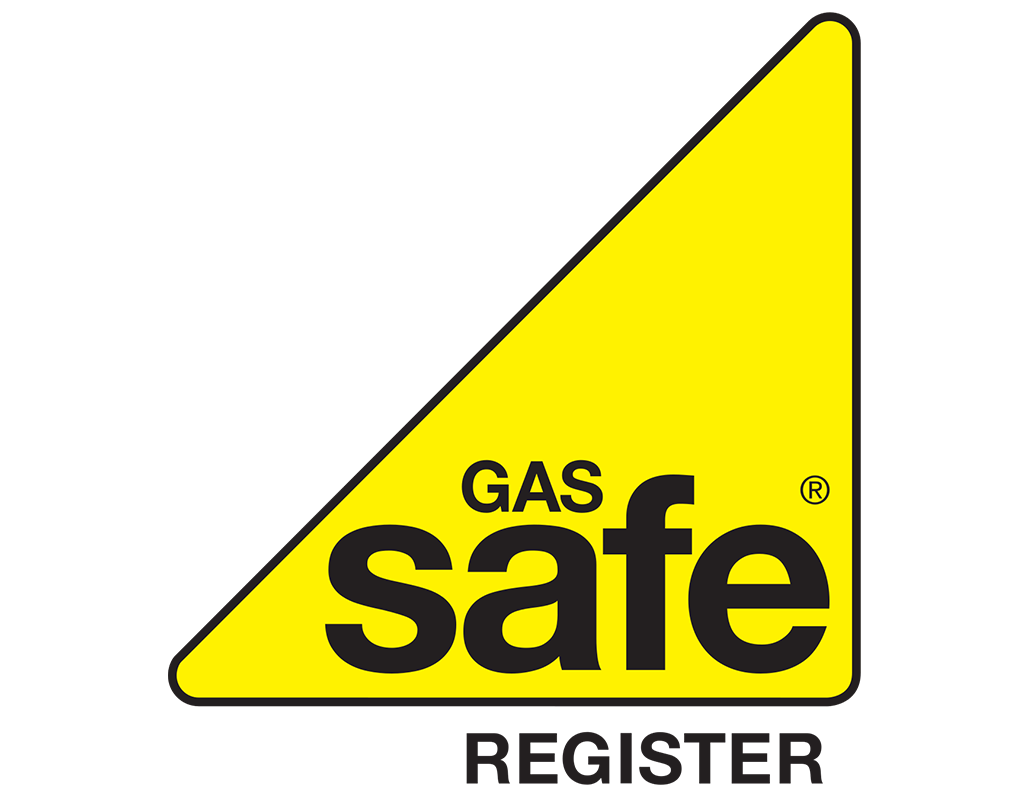 Prompt boiler repairs in Ealing by experienced and skilled engineers
My Plumber engineers provide a responsive service for boiler breakdown in Ealing for all makes, models and types of systems. The majority of boiler repairs, including the ones listed below, can usually be completed in one visit:
Banging, whistling, gurgling or humming
An engineer is often called to troubleshoot a boiler because it's making strange sounds. Possible reasons include sludge, debris, scaling or air in the system, all of which can cause the boiler to make strange noises as water cycles through it.
Leaking boiler
This can be caused by high pressure, if your boiler has a pressure gauge the needle will be the red zone. The engineer will need to identify the underlying cause of this. More commonly, drips are due to corrosion of one or more components within the boiler.
No hot water or heating
Your engineer will work systematically to diagnose the cause of the breakdown. It could be a problem with the pilot light or thermostat, failure of a motorised valve, a diaphragm failure, or an airlock or leak within the wider central heating system.
Thermostat problems
If the thermostat turns the boiler off before it gets to the correct temperature, or fails to switch it off when it does, it may need changing. Sometimes this is a sign that the boiler is nearing the end of its lifespan and it's time to invest in a new, more energy-efficient model.
Radiators not getting hot
Radiators that are hot at the top but cold at the bottom are a commonly reported issue. This is more likely to be due to a build-up of sludge or rust in the system than a problem with the boiler. However it needs attending to as dirty, sludgy water isn't good for the boiler.
Boiler breakdown
Ignoring any of the problems listed above, or any other issues which reduce the efficiency of the boiler is always a bad idea. Minor problems can have knock-on effects and eventually lead to a total boiler breakdown which will be more expensive or even impossible to fix.
Complete boiler installation and replacement services in Ealing
My Plumber offers start-to-finish boiler installation in Ealing. You don't need to research models or buy appliances, simply book a FREE site survey. The engineer who comes will take time to understand what you're looking for, then advise you on the most appropriate make and model for you.
You'll receive a written quote within 24 hours of your survey and delivery to your doorstep will be arranged. Your boiler will be fitted and commissioned by a Gas Safe registered engineer and you'll be issued with a signed benchmark log. This document demonstrates that your appliance has been correctly fitted and it validates your warranty.
If you're replacing an old boiler your service can include boiler delivery and disposal of the old appliance. If there's anything else you need done to update your system, maybe a new thermostat, timer or additional radiators, just mention these at your first visit. Get your boiler replacement in Ealing, and work that maximises the efficiency of your central heating done together to enjoy a cosy home for years to come.
Certified installers for Worcester Bosch and Vaillant Boilers
My Plumber is delighted to be an accredited installer of Worchester Bosch and Valliant boilers. These are some of the most efficient heating appliances on the market. Use us for the installation of either and you know that your engineer is familiar with all brand specific installation requirements. You'll benefit from having your appliance delivered directly from the manufacturer and your warranty could be up to 12 years.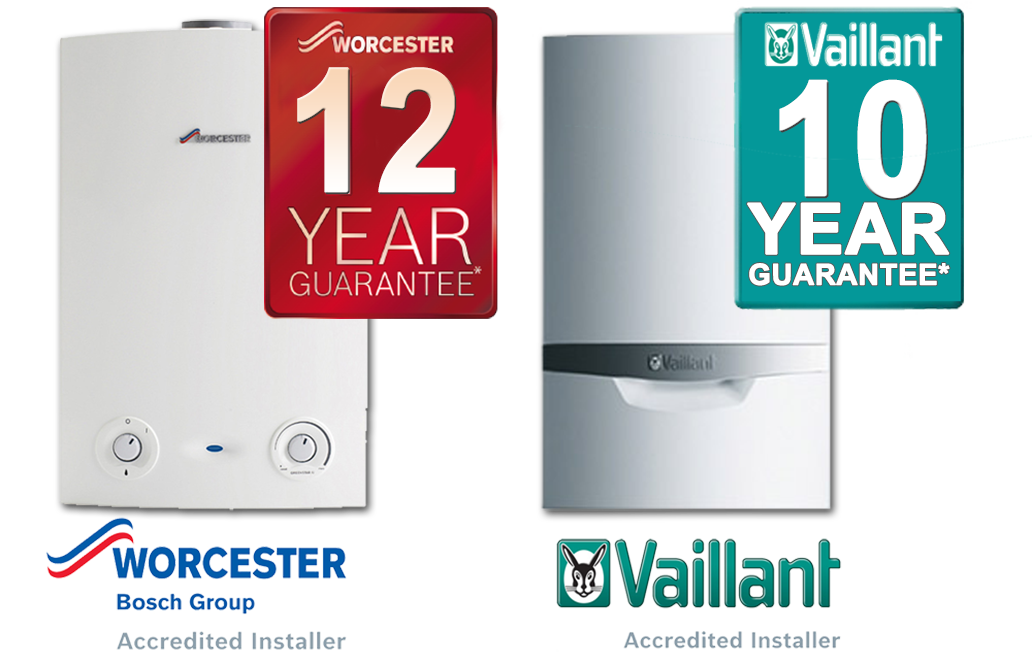 One-off or annual boiler inspection in Ealing
If you've recently moved home, arranging a one-off boiler service in Ealing should be top of your to-do list. A Gas Safe engineer will complete a series of checks to make sure your boiler isn't leaking gas, or emitting carbon monoxide, a colourless, odourless gas which can cause a variety of unpleasant health issues and at worst can be lethal. Your engineer will service the boiler to make sure it's functioning efficiently and inform you of any specific repairs needed. They may even be able to complete these there and then.
Annual boiler servicing in Ealing is recommended to keep your boiler and your family safe. An annual inspection also ensures the boiler operates optimally, which reduces fuel consumption, and detects minor faults at an early stage when they can be easily remedied. Ultimately this extends the lifespan of your costly appliance.
Landlords are legally obliged to arrange annual boiler safety inspections. My Plumber can take care of and as registered Gas Safe engineers the tradesmen we work with are authorised to issue landlord gas certificates.
Take advantage of exclusive Fantastic Club rates and benefits
My Plumber is part of the Fantastic Services family, connected to a group offering over 100 different property maintenance services such as general and specialist cleaning and gardening. Sign up to the Fantastic Club when you book boiler services in Ealing and you'll get £30 OFF for 10 different services within 1 year. You'll be able to use your membership for a whole year, at as many properties as you like, for anything booked through Fantastic Services. You'll qualify for seasonal offers, be entitled to priority booking and can even earn credits towards future work.
Get a free online quote and book in seconds
Secured payment powered bystripe

Gas boiler and heating engineers near you
There are 10 My Plumber Gas safe engineers working in Ealing and the locality. All travel in vans equipped the tools and materials required to provide rapid and safe boiler repairs and central heating services for residents of Ealing and the following local areas.
Bedford Park

Dormers Wells

East Acton

Ealing Common

Greenford

Hanwell

Montpelier

Norwood Green

North Acton

Northfields

Northolt

Norwood Green

Perivale

Pitshanger

Sudbury

South Acton

Southall

South Ealing

West Ealing

West Twyford

Park Royal

HA, NW, UB, W, TW

Work My Plumber engineers have completed in Ealing
Gas landlord certificates
What makes My Plumber in Ealing a top choice for boiler and heating services
My Plumber connects you with Gas Safe accredited engineers local to you
So you get the peace of mind that comes from knowing that everything is done correctly and legally and the convenience of working with local tradesmen.
It's SO simple to book
Just register and follow the simple steps to view the availability of plumbers, get an immediate quote and make a booking for a time that's convenient for you.
All your gas boiler and central heating work done by a respected company
From installations, through to routine servicing or emergency repairs. My Plumber engineers have the skills to do your work rapidly and safely.
A full year's guarantee on all labour
Parts used are also covered by a manufacturers warranty. In the case of new boiler installations, you could be covered for as long as 12 years.
Awards and nominations
Over the past decade the My Plumber's amazing team of skilled plumbers, gas engineers, electricians, and handymen have been recognised by winning awards and being finalists for multiple awards across London.
Get a quote and book boiler and heating services in Ealing