Reliable Boiler Repairs and Installations in Hornchurch
FREE on-site survey
Local Gas Safe registered engineers
A 12-month labour guarantee
All necessary equipment and spare parts provided
We can do much more than boiler repairs in Hornchurch
Annual gas checks and servicing, as well as thermostat issues and leaky radiators - the heating engineers can fix them all. My Plumber's team of technicians boast a success rate of 94% for boiler repairs done within a single visit. They arrive fully equipped with all the tools and spare parts, ready to perform an end-to-end service. The service will cause no mess and you can use your appliance straight away. Below, you can see what heating services we can provide our Hornchurch customers with:
New gas boiler installations
Combi boiler replacement
Gas boiler servicing
Removing radiators
Cleaning sludge out of radiators
Topping up boiler pressure
Boiler banging sounds
Radiators do not heat
Leaking radiator valve
Boiler turns off
Pilot light goes out
Dripping condensate pipes
Releasing air from the central heating
Central heating not working
Sludge in boiler heat exchanger
Repairing faulty thermostats
Trustworthy Gas Safe registered engineers in Hornchurch
If you want to be sure of the safety of your family or tenants, choose certified and Gas Safe registered engineers. My Plumber's team of professionals are fully trained, registered and accredited to perform all kinds of boiler servicing. They are legally allowed to install, maintain and repair all makes and models. The technicians are trustworthy and can take care of not only domestic but commercial heating systems, too. You can rely on them for your annual gas inspections, as they have all the required certificates and knowledge to perform them.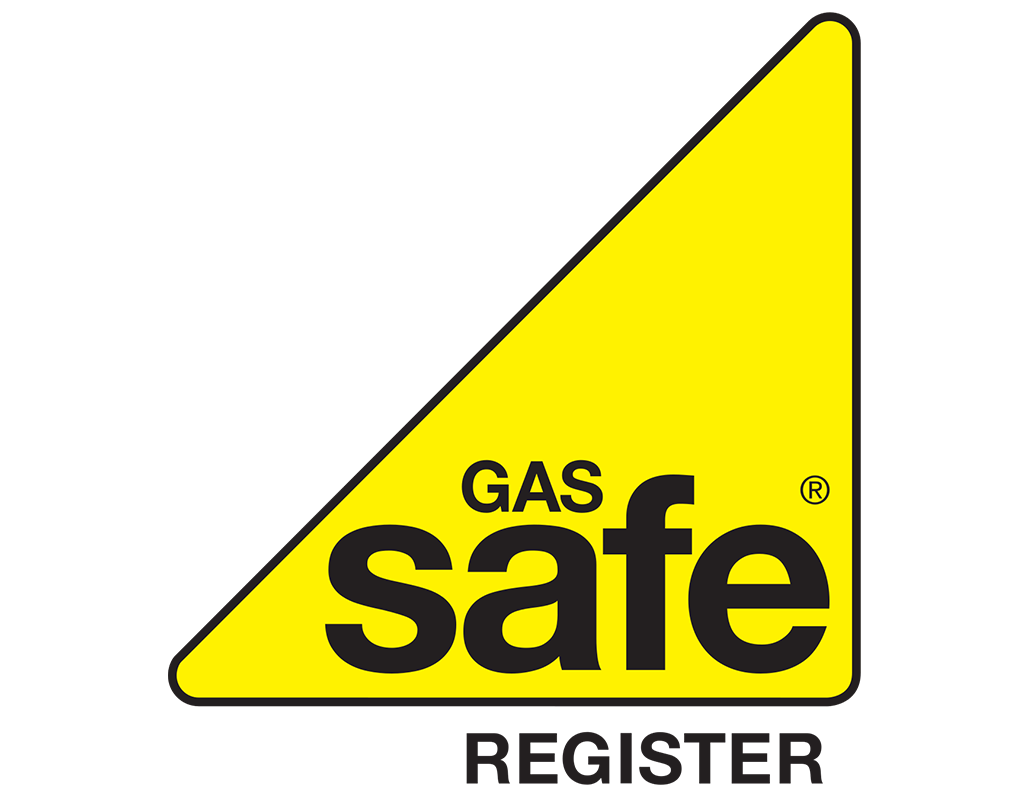 What common boiler repairs the specialists from Hornchurch face daily
We can take care of any sort of breakdowns and repairs, so if your appliance is not working properly, don't hesitate to get in touch with us. The engineers will troubleshoot your unit in no time and handle any issue, including:
No heat or hot water
If you have no hot water and heat, don't panic as it doesn't necessarily mean that you have a complete boiler breakdown. In most cases, this is a diaphragm or valve issue, or there is an air locked in your system. On the other hand, it could be a faulty pilot light or even a problem with the thermostat.
Leaking and dripping boiler
If you notice some leakage, the engineer will troubleshoot your appliance by inspecting it for corrosion, since in most cases, this is the cause. Also, there could be a problem with some internal components, such as the pressure valve.
Strange noises
If you hear odd noises coming out of your heating system, then the cause might be debris accumulation in various components and the piping, or there is an airlock somewhere. There is no need to worry, the engineer will repair your system easily.
Faulty thermostat
This is a pretty common problem, where the only solution is a thermostat replacement. You better opt for a new and modern one that will also make your appliance more energy-efficient.
Kettling boiler
You can hear kettling noises when the water starts to heat and steam. This problem is common in hard-water areas but the engineers should be able to fix the issue right away.
Boiler breakdown
When the listed issues are unattended, they can lead to a total breakdown. So, it is important to maintain and check your boiler regularly to prevent this from happening. Whatever the cause of your issues is, get in touch with a certified heating engineer, so the expert can determine what's wrong in time to be able to troubleshoot it.
Boiler installation in Hornchurch, done by experienced engineers
All of our boiler installation services start with a FREE on-site visit, so we can evaluate your property and determine what type you'll need. Different properties need different appliance's size, capacity and even model. That's why the experienced engineers will come and advise you on the unit's type and help you choose the best one for your property.

Then, within 24 hours, you'll receive the full quotation via email, which can include the purchase, delivery and installation of your new boiler, and even the disposal of the old one. Also, if you want to upgrade your system by adding some useful components, such as a thermostat or timer, the Gas Safe registered engineers from Hornchurch can help you gladly.

Once your appliance is delivered and installed, the installer will perform a safety check and you'll be issued with Benchmark Log, which is a certificate that proves that your boiler is correctly fitted and commissioned by a Gas Safe registered engineer. That will also validate your boiler's warranty.
We are accredited installers for Worcester Bosh and Vaillant boilers
We can save you the hassle of waiting at the manufacturers' stores and get your boiler delivered directly from Worcester Bosh and Vaillant retailers. We are proud to be an accredited supplier of some of the top quality appliances available in the UK. My Plumber's engineers are familiar with all brand-specific installation instructions and you can be sure that they can install and repair your boiler system, by following all safety standards, which also gives us the confidence to give you a manufacturer's guarantee of up to 12 years.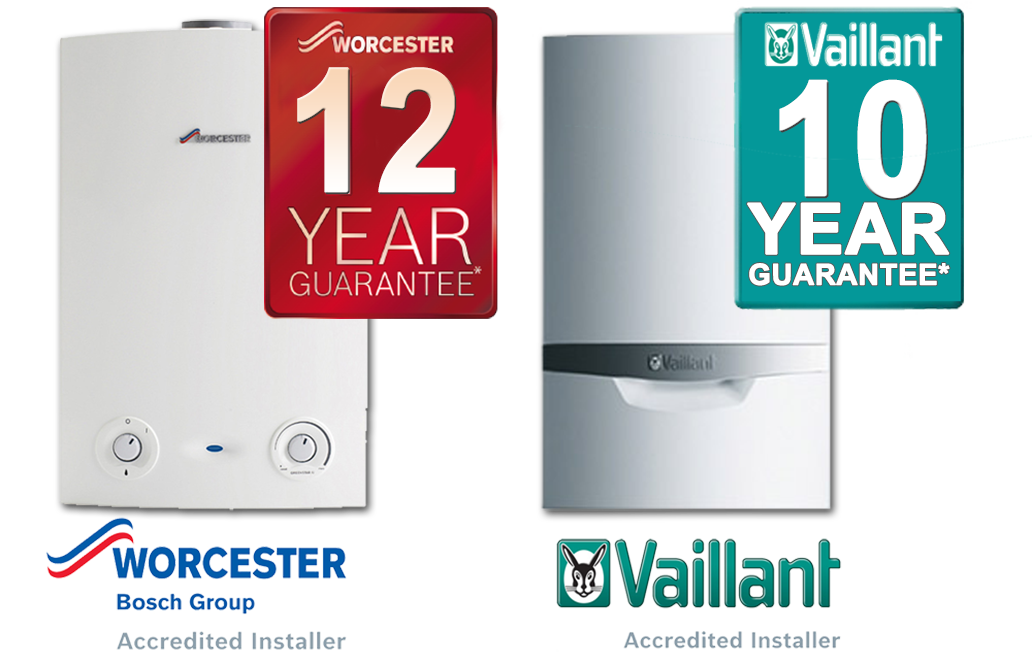 Book us for your one-off and annual boiler servicing in Hornchurch
A yearly servicing is essential and should not be skipped, especially if you're a landlord. Landlords are obligated by law to invest in annual boiler check-ups to ensure their tenants' safety. At the end of the annual service, the specialists will also issue landlords with a landlord gas safety certificate.

Annual system inspection is recommended for homeowners, as well. We suggest you arrange your survey to ensure that your appliance works properly and doesn't pose any danger. If you leave any issues unattended, it can start leaking carbon monoxide, which leads to poisoning. Carbon monoxide is odorless and invisible, and can be too late before you notice any symptoms, such as headache or dizziness.

So, don't delay your annual boiler servicing and prevent any problems from happening. You can always rely on My Plumber's team of engineers in Hornchurch and have that extra peace of mind.
Enjoy amazing perks with the Fantastic Club
Good news! My Plumber is part of Fantastic Services, which gives you the chance to become part of our membership programme, called the Fantastic Club. If you join, you'll benefit from various discounts on over 100+ home maintenance services. We can help you with gardening, cleaning, plumbing, pest control and many more at preferential rates. Don't wait and come aboard to enjoy the many benefits!
Get a free online quote and book in seconds
Secured payment powered bystripe

Here's where you can find local engineers in the area
If you're located in Hornchurch or any of the surrounding areas, we got you covered. Currently, we have 3 certified and qualified specialists working in the area. They're ready to complete the most complex tasks and you can find them in the following areas:
Emerson Park

Ardleigh Green

Elm Park

RM11, RM12
Other nearby areas we cover:

What makes our heating services in Hornchurch so great
Local Gas Safe registered engineers
My Plumber's team of technicians are Gas Safe registered and always ready to meet your needs. They operate in Hornchurch and you can find them in just a few clicks.
Simple booking process
Yes, all you need to do is to register on our website and fill your details in our online booking form. Then, you can check the real-time availability of the team and get a FREE quote for your boiler servicing.
1-year workmanship guarantee
Once the servicing is done, you'll get a 12-months labour guarantee no matter what appliance brand you have or what parts we have used.
A full range of boiler and heating services
From straightforward repairs to more complex jobs, My plumber's team can handle them all. From purchase to delivery and installation, you'll receive an all-in-one and hassle-free service.
Job statistics of the Gas Safe registered team at My Plumber in Hornchurch
New combi boiler installs
Landlord gas safety checks performed
Repairing radiator overheating issues
Central heating MagnaClean solutions applied
Dripping boilers repaired
Awards and nominations
Over the past decade the My Plumber's amazing team of skilled plumbers, gas engineers, electricians, and handymen have been recognised by winning awards and being finalists for multiple awards across London.
Book your boiler installation or repair service with My Plumber now!