Complete Boiler Installation and Repairs in Romford
On-time arrival guaranteed
FREE survey for boiler installations
Special perks with the Fantastic Club
12-months guarantee on labour
Our other tried-and-true boiler and heating services available in Romford
You can rely on the emergency services in Romford and other nearby areas for many of our services. The teams can help you with common boiler and central heating faults and repairs. Local Gas Safe-registered engineers are available for the following services:
Fixing all boiler brands
Boiler installation services
Replacing old boiler units
Annual gas safety check
Boiler servicing
Radiator repair services
Installing radiators & towel rails
TRV installation
Installing MagnaClean solutions
Magnetic filter replacement
Powerflushing central heating
Re-pressurising boilers
Kettling boilers
Gurgling radiator
Frozen condensate pipe
Boiler fuse blown
Why trust the experienced Gas Safe-registered engineers in Romford?
Whether it's for your home or business, you can hire the Gas Safe-registered engineers in Romford. Working with gas appliances is a risky business and should be done by certified and experienced professionals only. As they are legally allowed to do these tasks, always ask to see their certificates. What you're risking if you don't turn to licensed professionals is carbon monoxide poisoning, gas leaks, fires and rarely, explosions.

Repairing or installing gas boilers and heating systems is not a piece of cake, and it's no joke. Better be safe than sorry. Trusting Gas Safe certified engineers with your appliance means your warranty won't be void, your appliance will work properly and your home, family and your life will be safe.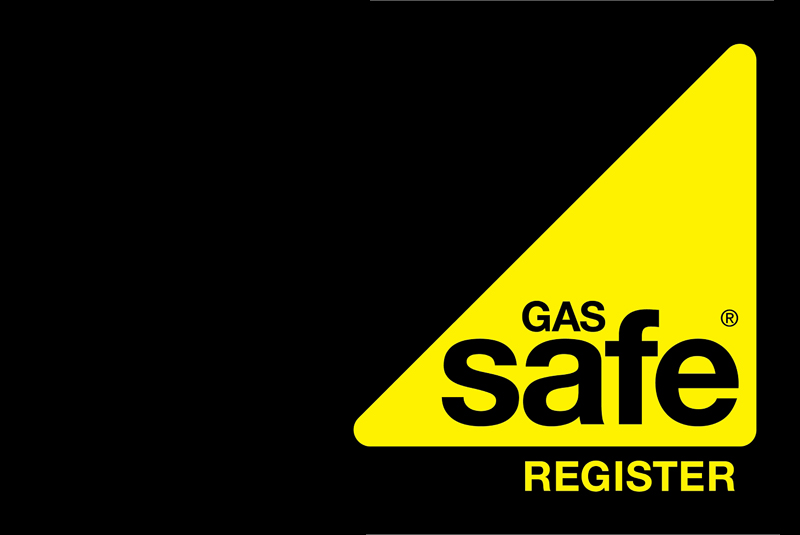 What common boiler repairs the pros in Romford can help you with
Boilers and heating systems have multiple components and, therefore, multiple problems can occur. Take a look at the most common boiler repairs the engineers deal with:
Boiler noises
Various issues can cause noises such as banging, whistling, and clanking within the heating system. Low water pressure, too much air, debris inside the system, and others can be the culprit behind the sounds. Only a professional boiler engineer can find the issue with certainty and fix it.
Low boiler pressure
This problem can cause the boiler to fail. It is often caused by a leak somewhere in the system. It could be the boiler, the pipes or the radiators. If you see a sudden pressure drop, first check the entire system for leaks then call a boiler engineer to fix the issue.
Cold radiators
Based on which part of the radiators are cold, it could be limescale and filth build-up inside of the radiators or too much air has gotten inside of them. Bleeding the radiators can help because the air gets out. Another way to fix the issue is to power-flush the radiator so that all the dirt and build-up are removed and the water can flow easily through the radiators.
The boiler is switching off
Not enough water flow or too much air inside the system are common reasons why the boiler keeps switching off on its own. Also, if there is sludge inside the system or the boiler that could cause it to shut off, too.
Thermostat problems
If the thermostat is old, it can be expected that it becomes faulty or stops working altogether at some point. A faulty thermostat means your boiler will turn on and off at the wrong time. And it will give you faulty readings.
The boiler doesn't communicate with the thermostat
This happens with modern boilers no matter how advanced the thermostat is. Smart thermostats help make the boiler more efficient but problems do occur - the Wi-Fi may be disconnected, the batteries may be low or out or the temperature settings may be mixed.
New boiler delivery, installation and disposal in Romford
By choosing the Romford boiler engineers from My Plumber, you can rest assured that they will safely deliver and install your boiler or heating system. These services are available for residential and commercial use. You can get a written quote within 24 hours.

You also get several key benefits such as 12-months warranty, a free on-site survey before the installation, and you can give them your old boiler, which the technicians will safely dispose of.

All Gas Safe registered engineers are qualified and skilled to work with any type of boiler. So, it doesn't matter what type of brand you've purchased, the pros can take care of it.

The free on-site visit that you can receive is done so that the engineers can examine your boiler space and property situation. They will advise you on which the right size and type of boiler for your home or business is. As you may have already found out, choosing a brand new boiler isn't a simple task.

The specialists from Romford can give you their professional advice for free. You can trust them with all tasks regarding your new boiler - delivery, installation and disposal of your old one. Trusting the right engineers will ensure they set your boiler to the right settings, and the boiler efficiency will be at its best.
Accredited Installers for Worcester Bosch and Vaillant Boilers
If you've made up your mind and decided to buy a Worcester Bosh or Vaillant boiler, you're in luck! My Plumber is proud to be an accredited supplier of Worcester Bosch and Vaillant boilers, and we can save you the hassle of picking up the appliance and delivering it to your home. This also enables us to deliver exclusive benefits and complete installation and boiler repair service with up to 12 years manufacturer's guarantee.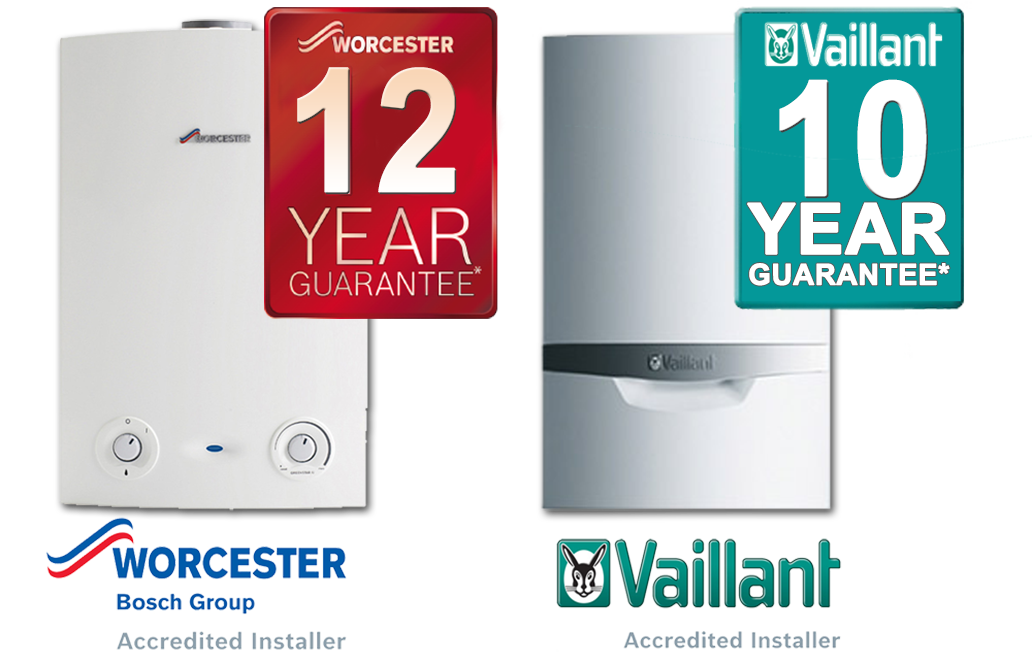 Choose an annual boiler servicing or a one-off service
As you may know, all landlords in England are legally obliged to have an annual boiler servicing. If you're a landlord looking for reliable boiler maintenance and servicing, feel free to call the Romford Gas Safe-registered engineers.

Why should you have your boiler inspected? Even if your boiler is brand new, you should have it inspected by a professional at least once a year. This means that if at some point in time an error or a problem begins to develop, it can be caught and dealt with on time before it escalates.

What other benefits you get from annual boiler service, you ask? First, your appliance's warranty can be void because of the lack of proper maintenance. If your new boiler breaks, you may need to pay the expense instead of benefiting from its warranty. Then, the right settings and regular maintenance guarantee the energy efficiency of the appliance throughout the entire year.

Last but not least, a malfunctioning unit can put lives at risk. Whether it's in your home or your business, you should take all the necessary safety measures. The most important one is the annual boiler inspection and servicing. This service includes various checks, and we recommend doing this during the summer.
Get special benefits now with the Fantastic Club!
My Plumber is a part of Fantastic Services - a property maintenance service company with over 10 years of experience operating in England. As a part of their family, we can offer our customers in Romford the chance to join the Fantastic Club and enjoy the many benefits this offers. Become a member of the Club and you get to use not only £300 worth of credits but many other benefits as well. The membership also grants you the following perks: lower rates, priority bookings, and seasonal deals. For a small annual fee, you can enjoy membership benefits all year long.
Get a free online quote and book in seconds
Secured payment powered bystripe

Local gas boiler and heating engineers
Currently, we have 7 Gas Safe-registered professionals in Romford. They are working throughout the surrounding areas as well. All boiler engineers are trained, vetted and certified to deal with common heating system problems and faulty appliances, and install brand new models, regardless of their type or size. My Plumber in Romford offers you trustworthy and diligent services. When your safety is at stake, trust the professionals.
Chadwell Heath

Goodmayes

Hainault

Little Heath

Marks Gate

Rise Park

Rush Green

RM1-RM7
Other nearby areas we cover:

Why choose My Plumber's boiler and heating services in Romford?
Local Gas Safe-registered engineers
Proximity is always a plus. Flexible schedules and emergency jobs are available in Romford as well. We can work with your time-table.
Complete boiler and heating services
My Plumber can send a specialist in boiler and heating services who can perform various tasks. Whether you need one or more repairs done, or you have a brand new heating system to be installed and set according to your preference, the local experts can do it all.
12-months warranty for the work done
If you choose our services, you get a one-year warranty for the work we've done. You can get in touch with us at any time should you have any questions or concerns.
Discounted prices and package deals available in Romford
You can also give us a call and ask about the current deals we have in your area.
Take a look at some of the jobs we've completed in Romford
Boiler installations done
Boiler drips and leaks solved
Book your boiler or heating engineer in Romford today!