Accredited Boiler Services in Upminster - My Plumber
A wide range of boiler services
A 12-months' workmanship guarantee
Gas Safe-registered engineers
Free gas boiler installation surveys
The boiler repairs and services the heating engineers in Upminster offer
Whatever problem you may have with your central heating, boiler, or gas system, we can help. The gas engineers we work with are at your disposal to fix it and ensure the proper functioning of your appliances. Below we have listed some of the most common services they implement regularly and have the expertise for. My Plumber's experts have a high success rate. About 94% of all kinds of boiler repairs they manage to complete within their first visit.
Fixing all boiler brands
Boiler installation services
Replacing old boiler units
Annual gas safety check
Boiler servicing
Radiator repair services
Installing radiators & towel rails
TRV installation
Installing MagnaClean solutions
Magnetic filter replacement
Powerflushing central heating
Re-pressurising boilers
Kettling boilers
Gurgling radiator
Frozen condensate pipe
Boiler fuse blown
Choose safety by trusting the gas certified heating engineers in Upminster
When it comes to appliances, especially gas ones, safety should be your top priority. They can be potentially hazardous and leak carbon monoxide, which can start a fire. You can rely on My Plumber for all kinds of boiler repairs, installations, and services. They are implemented by a registered gas safe plumber, who have the legal right to provide gas boiler services.
You can count on My Plumber for the boiler and central heating services in your domestic or commercial property. They are effective, safely and properly done.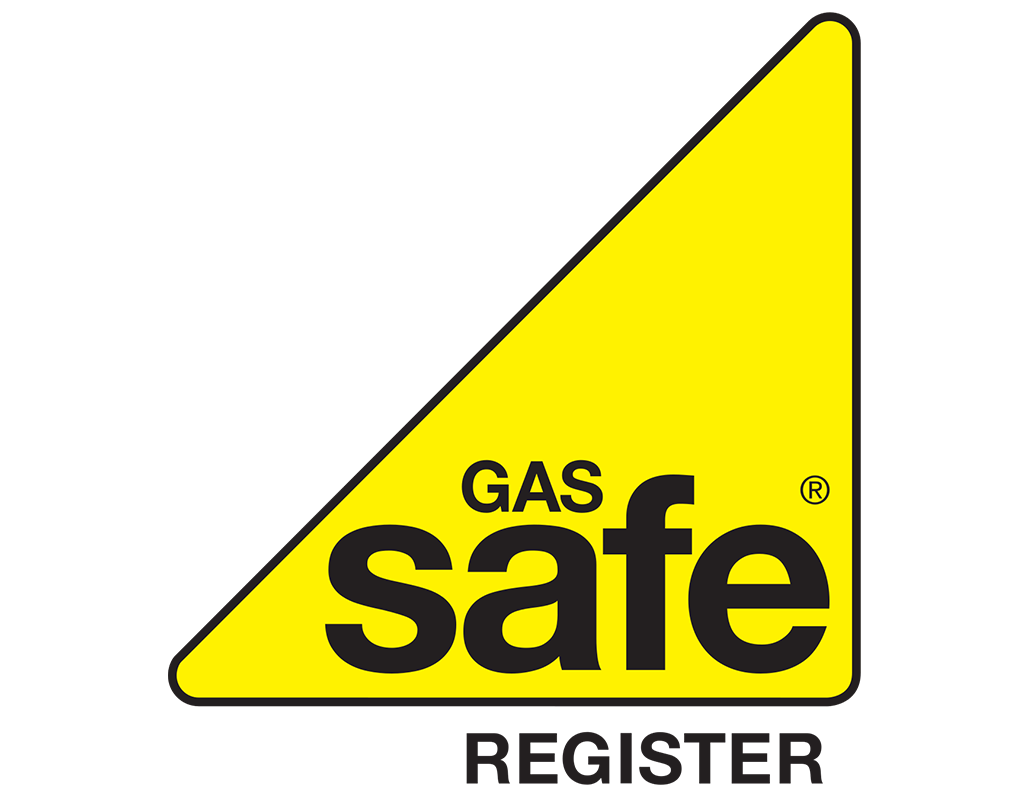 Our field of expertise in gas boiler repairs
Our certified engineers can troubleshoot your heating systems. They can fix all makes and models of boilers' breakdowns easily and as fast as possible.
Lack of heat or hot water
This is an issue that can be caused by many different culprits, such as some fault in a motorised valve or an airlock. These also include leakage in the heating system or if your thermostat is not turned up high enough.
Kettling Boiler
This is another problem that residents in areas with hard water often experience. The limescale that accumulates in your boiler can inflict damage to the heat exchanger. As a result of that, the water starts heating and steaming. This is the reason why you hear this noise similar to the one that kettles make.
Failing to heat radiators
One of the causes of this issue is air present in the radiators. It can be released with the help of a bleed key. You may have cold areas in your radiators as a recurring problem. This is probably due to the system water becoming dirty. Your boiler engineer will resolve this with a 'power flush'.
Losing pressure
The most common inflictor of this problem is leakage in your central heating system. Another possible cause is a faulty pressure relief valve. It makes the expansion vessel stop working effectively.
Problems with the thermostat
These gadgets can cause a lot of problems as they age. Usually, the indicator is their inaccurate readings. If your boiler often turns on and off at inappropriate times, maybe it's time you have your thermostat replaced.
Leaky boilers
The pump seals of the boiler may leak every once in a while. If this is the case, you should have them replaced. Besides faulty boiler seals, common causes of leaky boilers are non-functioning internal components. These can be pressure valves or corrosion.
We carry out the installation, delivery, replacement, and disposal of gas boilers in Upminster
Using the gas boiler services of My Plumber in Upminster, you can save yourself the hassle of choosing a boiler. You will get a completely free on-site inspection from a certified heating engineer. Then, you will be advised on the most suitable type of boiler. They can help you find the best regular, combi, or system boiler for your property. All of our fitters are Gas Safe accredited. They can offer you professional gas boiler installation in Upminster.

The experts we work with can fit, replace and repair boilers from the best brands in the UK, regardless the makes and models. The qualified boiler installers are at your services for safe and proper boiler delivery, installation, and disposal in Upminster. This is done following the requirements of the appliances' manufacturer and the safety standards.

Once the boiler installation is completed, they will sign your Benchmark Log. The engineer's signature validates your appliance's warranty. New boilers can have up to 12 years guarantee from the manufacturer. This depends on the brand and model. You can enjoy the warmth of your home and business property thanks to the improved efficiency you get from our gas boiler services.
Accredited Installers for Worcester Bosch and Vaillant Boilers
If you've decided to buy a Worcester Bosh or Vaillant boiler, you're in luck! My Plumber is an accredited supplier and installer of Worcester Bosch and Vaillant boilers. Our engineers will consult you for your best options so you don't have to worry for your purchase and delivery. This enables us to deliver exclusive benefits and complete installation service with up to 12 years manufacturer's guarantee.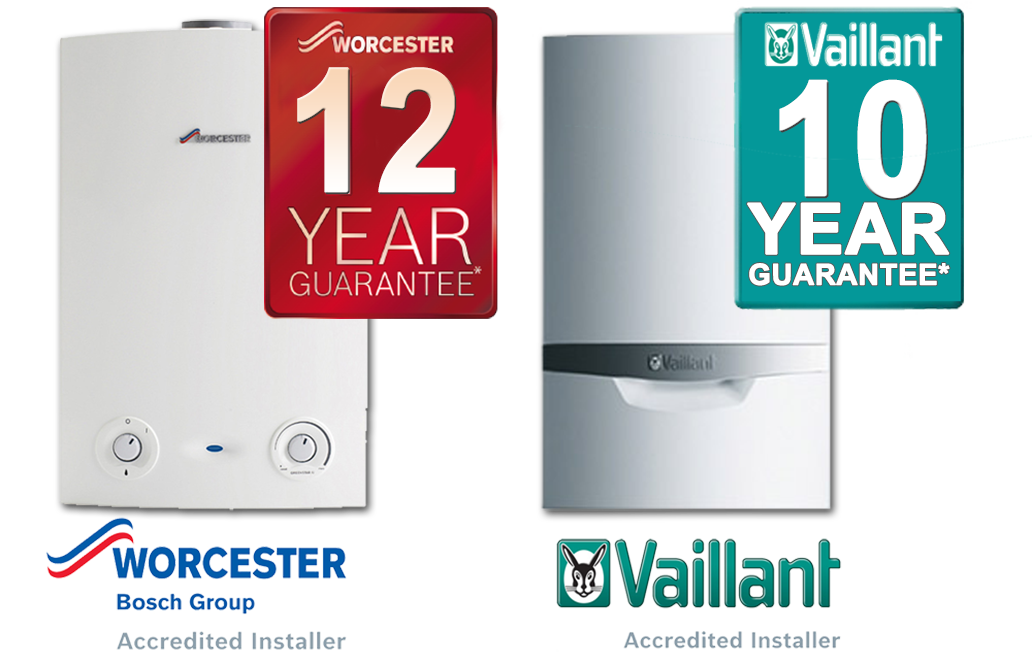 Annual and one-off boiler service in Upminster
Whether you are renting out a property with gas heating or boiler, or want to have your home's boiler checked, regular inspections are a necessity. They are essential for your and others' safety. Booking annual boiler servicing in Upminster from My Plumber will protect you from many hazards and risks. It will ensure the proper functioning of your gas boiler and heating system. As a result, you will save yourself from excessive fuel bills. Our engineers are legally accredited and guarantee a high standard of workmanship.
Underperforming and faulty heating systems can result in unpleasant dangers. This is one of the reasons why you should not skip your annual boiler check as it can make your property at risk. Problems such as leaking of carbon dioxide can be life-threatening. This gas is odourless and although you cannot see it, it is a silent killer. Some of the symptoms of poisoning with this gas are dizziness, muscle and joint weakness, and headaches.
If you are a landlord, you are obliged to ensure annual gas boiler servicing to make your property rentable. The engineers at My Plumber are Gas Safe registered and provide Landlord gas certificates. Homeowners can keep their boiler warranties valid using our services.
Book services from My Plumber and enjoy the great benefits of Fantastic Club
As a part of the Fantastic Services family, My Plumber can offer you access to more than 100 different property maintenance services in Upminster. Once you become part of the Fantastic Club, you can enjoy the exclusive special deals we have. Save time and money by taking advantage of the many benefits we offer!
Our rewarding system gives you credits with each booking, too. These you can apply for your future services. You also get more credits for every friend you refer and special deals from our partnering brands.
Get a free online quote and book in seconds
Secured payment powered bystripe

Local gas engineers in Upminster close to you
At the moment we have 6 number qualified boiler fitters that operate in Upminster and the nearby regions. They bring all the necessary tools and materials with them. The experts are ready for emergency boiler repairs, installations, replacement and relocation. My Plumber is a reliable and certified provider of professional gas boiler services near you.
Cranham

North Ockendon

Bulphan

RM14
Other nearby areas we cover:

Why book boiler and heating services in Upminster from My Plumber?
A wide range of boiler and heating services
The engineers can carry out safe and effective boiler installations. They provide repairs, replacing, and relocation of gas appliances of all makes and models.
Gas Safe-registered engineers near you
You can have the peace of mind that you are using the services of accredited heating specialists. The engineers can cope with emergency boiler repairs and many other tasks.
We have a 12 months guarantee of our work
The central heating services we provide include a free inspection of the place. Choose My Plumber to save money and get 1 year of guarantee!
Easy to book personalised gas boiler services in Upminster
After you register in our online platform, you will be able to check our availability. Get a free quote with just a few clicks.
The recent gas boiler jobs we have implemented in Upminster
Boiler repair tasks finished
Boiler replacement service
Annual gas safety service
Radiator overheating repaired
Dripping boilers repaired
Don't wait any longer and book gas boiler installation or any other services you need