Boiler Installation South East London
Gas-Safe registered boiler technicians
Maintenance, repair, installation and disposal
Following all safety regulations and manufacturing standards
Preferential rates with our Membership Programme
What the heating engineers in South East London can do for you
The technicians at My Plumber are qualified to repair, install, and service gas boilers in both domestic and commercial environments. They will carry out several tests, strictly following a gas boiler service checklist, to ensure your appliance is functioning properly. We can also help you with the following:
New boiler installation
Annual boiler check
Servicing gas boilers
Landlord gas safety certificates
Radiator installations
Bleeding radiators
TRV installation
Radiator valve replacement
MagnaClean installation
Central heating powerflush
Adjusting boiler pressure
Pressure relief valve problems
Repairing noisy boilers
Cold radiator repairs
Leaky boilers
Frozen condensate pipe
Reliable Gas-Safe registered engineers in South East London
When there's a problem with your gas boiler, safety should come first. Choosing a reliable heating engineer is essential, as repairing gas boilers and heating systems requires specific certification.

All technicians at My Plumber are Gas-Safe registered. They have an excellent response time and will assist you in case of an emergency, or if you simply want to make sure everything is running smoothly.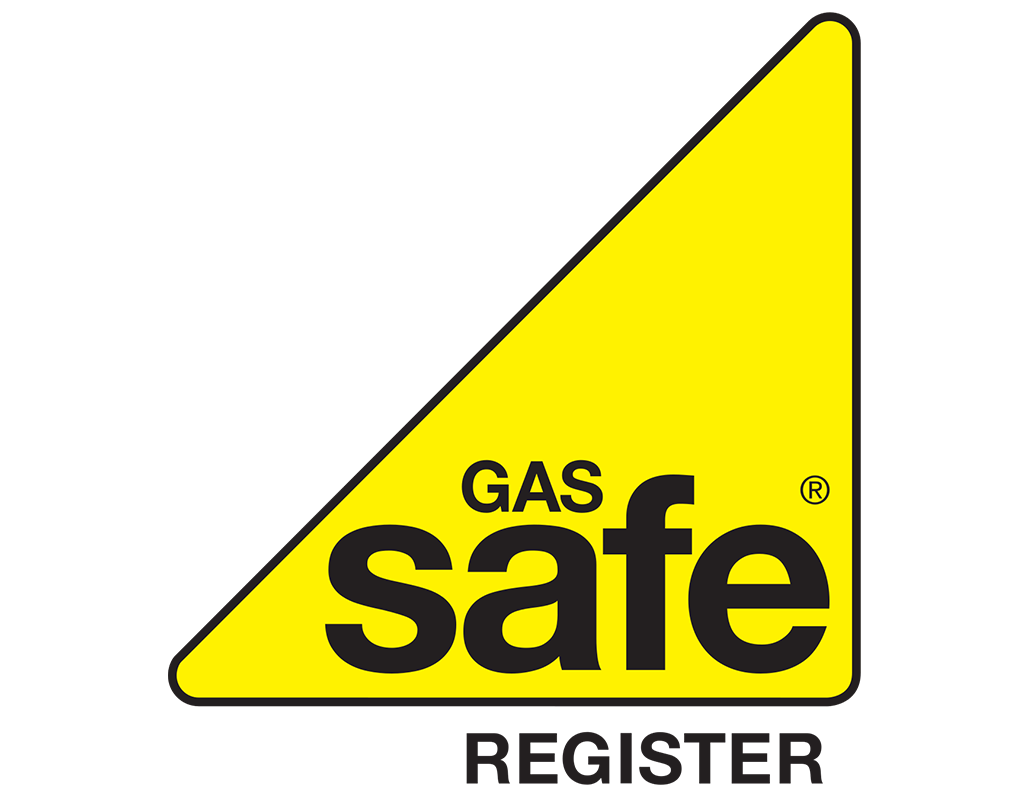 Some boiler repairs we can tackle
My Plumber works with experienced, Gas-Safe registered engineers that can deal with any issues in just one visit, regardless of the make and model of the boiler. Turn to the professionals if you encounter any of the following:
No heat or hot water
The culprit behind this issue can be anything from faulty motorised valves, broken system airlocks and diaphragms, to low pressure or an inadequate thermostat.
Leaking boiler
Dripping or leaking is often caused by a damaged internal component, such as a pressure relief valve or pump seal. A leak originating from your system's pipes could be due to corrosion.
Whistling or gurgling noises
If your gas unit begins to make unusual, loud noises, it's best to get in touch with a certified engineer. This noise, known as "kettling", can be caused by air in the system, a faulty pump, low water pressure, or even limescale build-up.
Pilot light issues
Older boilers often have a permanent pilot light, which needs to be constantly lit to ignite the larger burner within your boiler. If it keeps going out, the problem may be a broken thermocouple. There may also be a draught blowing the light out.
Low pressure
Ideally, your boiler's pressure should be 1.5. If it is lower than 1, your boiler is losing pressure and won't work efficiently. A system leak or a failed component or seal can be the reason for low pressure.
Boiler breakdown
All of the problems we mentioned can lead to a complete boiler breakdown is not dealt with on time. In the interest of safety, you shouldn't try to repair a broken boiler yourself. Contact a Gas-Safe registered engineer instead.
Boiler installation and delivery in South East London
Are you looking to buy a new gas boiler? Worry not, the experts we work with are fully qualified and eager to assist you. By choosing our company, you will receive a free on-site visit. A Gas-Safe registered technician will arrive at your property and give you impartial advice to help you choose the most fitting gas boiler.

We are qualified to install all brands and types of gas boilers. The Gas-Safe registered technicians will save you the hassle and arrange the purchase, delivery, and installation for you. In case you need it, we also offer disposal of the existing unit. Upon request, the engineers can install thermostats, timers, and additional radiators. After the service, you will receive a Benchmark Log to serve as proof that your boiler has been installed and commissioned correctly.
Accredited Installers of Vaillant & Worcester Bosch Boilers
No more waiting at the manufacturers' store! My Plumber is an accredited supplier of Worcester Bosch and Vaillant boilers, some of the most reputable boiler brands in the UK and a worthwhile heating investment. The Gas-Safe registered engineers specialise in brand-specific repair s, installations, and servicing, strictly following all safety regulations.

By choosing our company, you get high-end results and an excellent response time. You also receive excellent customer support and a complete installation service with up to 12 years manufacturer guarantee on the appliance.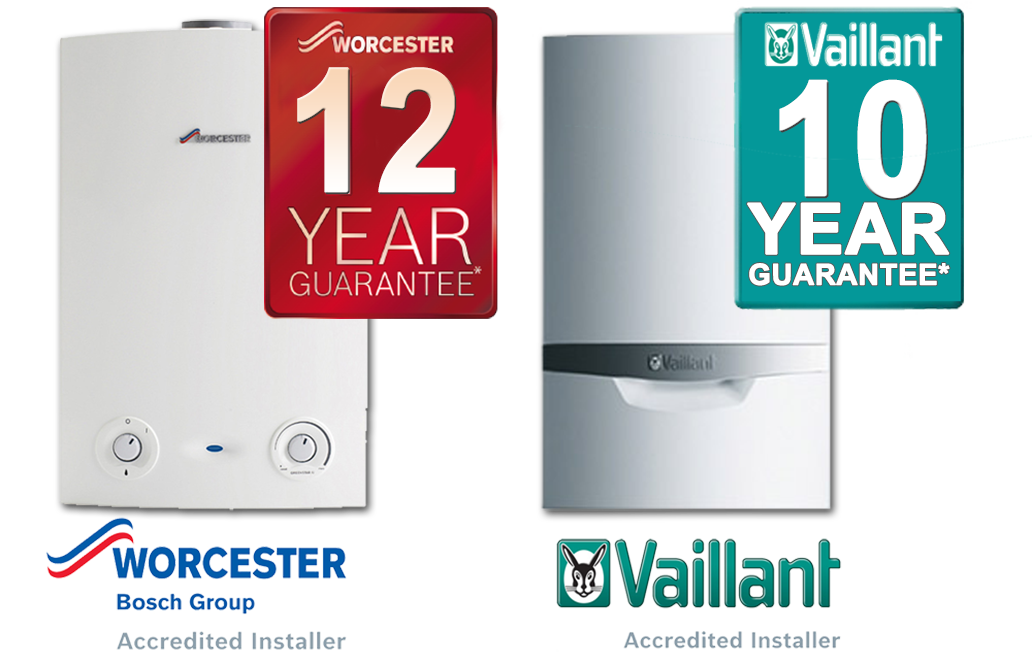 Local one-off and annual gas boiler servicing
The sole purpose of an annual gas boiler check-up is to prevent any safety risks related to an underperforming or damaged gas unit. A poorly maintained gas boiler can emit carbon monoxide, which can result in poisoning and even death. Furthermore, the gas is flammable and there is a chance of explosion. So, to keep your family and your property safe, it is vital to have your gas boiler inspected by a certified technician at least once a year.

The Gas-Safe registered engineers at My Plumber will guarantee your gas system works efficiently and safely. Keep in mind, this service is best performed during the summer or early fall.
Become a member of the Fantastic Club
My Plumber is proud to be a part of Fantastic Services - a home maintenance company with more than a decade of experience in the field. As such, we offer you a premium membership programme, which gives you access to exclusive deals and various attractive benefits. The Fantastic Club is an annual subscription provided by Fantastic Services. By becoming a member, you can take advantage of notable discounts on a wide range of property maintenance services.

Club members also have priority access to 100+ services, such as domestic cleaning, garden maintenance, pest control, and much, much more. With a membership, you get preferential rates, seasonal deals, and priority booking.

When you join the Fantastic Club, you gain access to all the benefits for an entire year, no matter how often you book or how many properties you need maintenance for. You can earn credits for future bookings, too!


Get a free online quote and book in seconds
Secured payment powered bystripe

Certified local gas boiler and heating technicians
At the moment, we work with 10 number Gas-Safe registered technicians in South East London and the surrounding areas. Additionally, My Plumber offers high-quality plumbing services in the following areas:

Why choose our gas boiler services in South East London
Free on-site visit for boiler installations
The skilled engineers will arrive at your property and run diagnostics on your gas system for free before installing your new unit.
Simple online booking
Visit our online platform to view real-time availability in South East London and get a free quote on the service you need instantly.
Gas-Safe registered engineers near you
The technicians at My Plumber are certified and fully qualified to assist you with any gas-related issue that may occur.
Complete gas boiler services
From annual inspections to repairs, installation, and even disposal, the experts we work with can help you with any boiler-related tasks you require.
Services we've done in South East London
Annual boiler services completed
Boiler ignition lockout solved
Dripping boilers repaired
Book your gas boiler service in South East London now!