What Are Eco-Friendly Plumbing Systems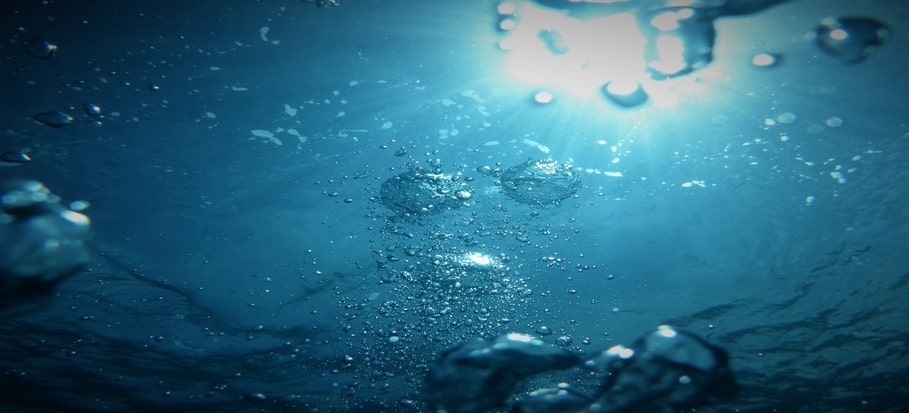 To be environmentally conscious in today's modern world is an emerging trend. It's a consequence of the threat of global warming, air and water pollution, deforestation, drought, etc. – all important environmental issues.
The My Plumber Plumbing Company aims to make a positive impact and help save the environment. Alongside the establishment of a sustainable lifestyle is creating a sustainable household via efficient plumbing and heating systems, too.
As days go by, more people seek methods to go green with either home or office. An eco-friendly goal and property aspect where you can apply green strategies for a significant eco-oriented change is your plumbing and heating systems, but for the sake of this guide, we focus on eco-friendly plumbing systems.
What is green plumbing?
It refers to an investment in environmentally friendly plumbing modifications and products. They ensure minimised water consumption, energy conservation, efficient ErP, decreased chemicals effects, and lower utility bills.
Learn:
Licensed green plumbing companies help turn your home into a sustainable abode. Experienced plumbers will know about green plumbing features and how to install it.
Examples:
Water-saving taps;
Solar power hot-water systems;
Water storage tanks;
Septic tanks;
Rainwater harvesting devices;
Eco-friendly units like the Mixergy Tanks.
Rainwater-supplied toilets and washing machines, etc.
So, green plumbing takes a crucial stand for environmental protection. Read on and learn more about green water systems in the detailed guide by My Plumber.
Does Green Plumbing Cost Much
Depending on the depth of new modifications to your house or office, green plumbing could cost a bit, but only in the short term. It guarantees reduced water bills in the long term because it diminishes water wastage.
Water consumption in the kitchen and bathroom is the biggest. Changing a kitchen tap or doing kitchen sink replacement can go a long way, but when we wash the dishes, cook, flush the toilet, take a bath or a shower, we don't realise how much water goes to waste. Low-flow showers, showerheads, and toilets, for example, minimise the water consumption in the bathroom. These and other green plumbing devices and methods ensure you seamlessly use less water.
They can help reduce energy bills when integrated by design. Compared to traditional plumbing, tankless water heaters, for instance, heat water only when necessary. This is a way to avoid continuous energy consumption by constant water heating.
Learn: How to choose a water heater?
Green plumbing is long-term budget-friendly also because it ensures fewer repairs and replacements. The fact that it aims reduced water flow means less wear and tear of the pipes. This prevents the need for tap and pipe repairs or replacements, which contributes to your future savings, too.
Let's review in details some commonly used green plumbing devices.
Solar Power Hot Water System
As the name hints, a solar power hot water system heats the water via solar technology. It comprises one or several solar panels installed on your roof in a spot that receives the most of the direct sunlight. They produce energy when illuminated by the sunlight. This naturally produced energy charges the system that heats the water.
And there you go, you have heated water directly by the sun. Great, right? This is a common and effective method to save electricity, save water, and gas costs. And the savings are impressive, too!
Rainwater Tanks
A rainwater tank is usually a large container, next to your house or underneath it. It collects the rainwater that falls on the roof, passes the gutters, and reaches the tank through the downpipes. It's a practical way to harvest rainwater via smart drainage systems.
Rainwater is a resource to no-waste supply your garden, toilet, or even clean floors. It's even drinkable if tests prove that it's free from pollutants and acid vapours. But, for your safety, it's better to avoid it as a source of drinkable water.
To fix a rainwater tank, you need a qualified plumber. Incorrect or DIY installations are unreliable and cause possible floods or serious plumbing problems.
Proper Piping
Green plumbing provides insulated hot water pipes which prevent the waste of hot water and thus save energy. There are also pipes that improve water pressure and minimise leakage. Also useful to monitor leaks via special devices that alert about a leakage. The case of losing pressure in a boiler can cause several problems.
Efficiency Faucets
These faucets reduce the amount of water you use at the sinks. Efficiency faucets put out over 30% less water than standard ones. They are very effective for decreasing water wastage and help your household save much.
Water-Efficient Upflush toilets
Did you know that the macerator pumps are far more efficient than a standard toilet? Plus, they are ideal for those of you who are environmentally conscious. Why?  Waste goes through a shredding macerator unit, so you get a smooth flush instead of waste going directly to the waste pipe. Not to mention that Saniflo units use macerating technology with an in-built impeller expelling the waste to the sewer by using much less water than a standard toilet. Given the way up flush toilets work, a Saniflo engineer could easily install it wherever you want.
How Many Modifications to Make
Well, there isn't a defined requirement about that.
The easiest green plumbing technique to modify or replace leaky taps, old showers, and regular toilets. For optimal impact, we suggest you go with all once and for good. Install low-flow toilets, high-pressure showerheads, usage meters, and the list goes on. But if you really want to go green, consider also solar hot water systems, rainwater tanks, tankless water heaters, changing your pipes with insulated ones, etc. It's a serious upfront investment, but it definitely pays you back in just a couple of years.
Green Plumbing For a Healthier Home
Not only green plumbing decreases water and energy consumption, but it also makes the water you use safer and healthier. Wonder how?
A part of green plumbing is the whole house filtration system. It removes harmful chemicals, metals, microorganisms, and other contaminants. Thus it improves the water quality. The system also extends the water heater lifespan and reduce its energy utilisation.
Other green plumbing adjustments with similar properties are the reverse osmosis systems and carbon filters. The reverse osmosis filtration system is effective to purify the water you drink and cook with. And carbon filters installed on your showerheads and faucets absorb pollutants from the water you bath with.
Final Thoughts
As conscientious people, we must take steps to protect our environment and save lives.
Green plumbing is a part of the eco-friendly perspective. It's an efficient approach to conserve water and energy – two vital resources.
Embrace organic life and green plumbing systems to ensure that you do your bit for the environment.
What Are Eco-Friendly Plumbing Systems
Need help? Hire the London Property Service experts today by giving us a call on 020 3078 5920.