Hassle-free boiler installation and repair services in Teddington
Peace of mind with Gas Safe-registered engineers
Upfront and transparent pricing
12-month guarantee on labour
Up to 12 years manufacturer's guarantee
What is the range of boiler services in Teddington we offer
By law, all gas appliances including boilers must be repaired and installed by Gas Safe-registered engineers. You can call our 24/7 friendly customer agents and we will send the right professionals for the job. See a list of some of the heating system issues and boiler repairs in Teddington we can solve for your domestic or business property:
Combi boiler installs, replacements, repairs
Fitting & fixing heating system controls
Kettling boiler diagnostics & repairs
Repair of boiler fan/circulator pump
Leaking boiler and pipework repairs
Gas boilers replacement, repairs, installs
Landlord gas safety certificates
Noisy radiator system repairs
Balancing radiators
Frozen condensate pipe repairs
One-off/annual boiler servicing
Radiator bleeding
Radiator TRV repairs or replacement
No hot water or no heating
Boiler re-pressurising
Central heating power flush
Count on the Teddington boiler engineers expertise and accreditation
Because your safety is the most important thing, hiring licensed engineers to do all gas appliances related work is a must. All appliances that use gas to work are dangerous and can cause serious damage not only to your home but your health as well.

Some of the most serious issues you can avoid by trusting your local Gas Safe-registered experts are gas leaks and carbon monoxide poisoning, not to mention gas explosions. Although this rarely happens nowadays, because most appliances are made with built-in protection, it still happens.

So, make the smart choice and call us for a safe boiler and heating system repair, installation and servicing in Teddington. We work with commercial and residential appliances.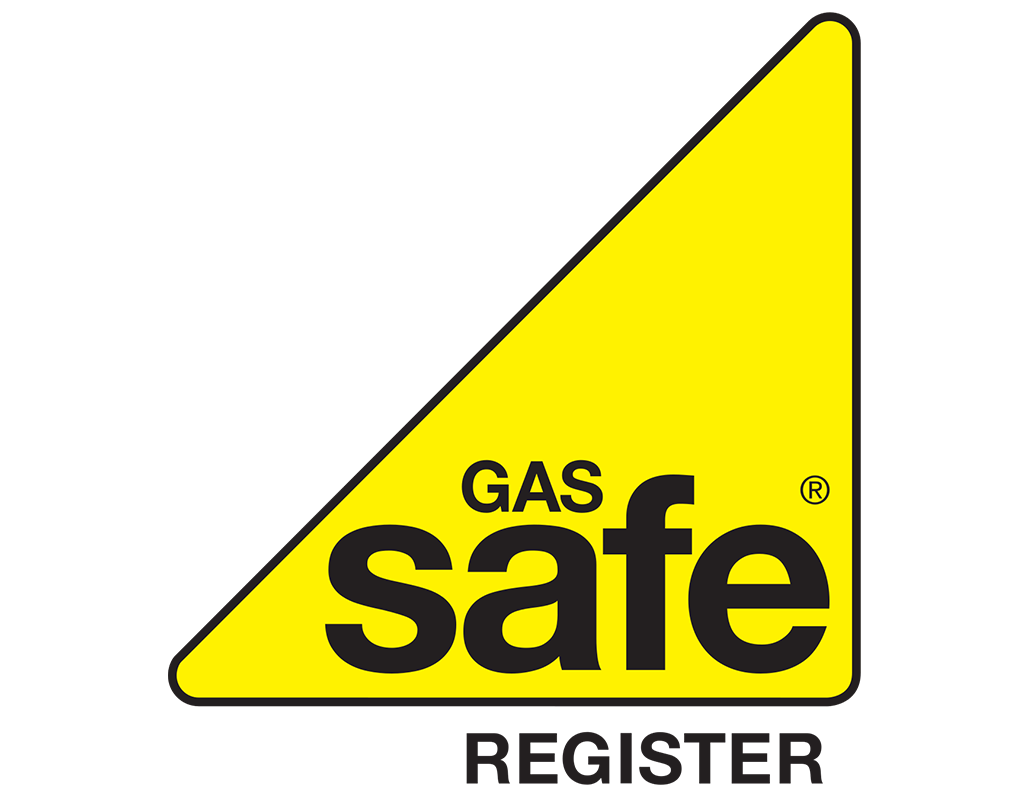 What heating and boiler repairs in Teddington can the local specialists do for you
Be on the lookout for one or more of the following common heating system problems and call us for an inspection as soon as you discover something troubling with it:
No central heating
If the boiler is turned on but nothing is happening, there could be several reasons for that. The thermostat, the gas supply, the condensate pipe, the pressure and others could be causing this issue.
Kettling noise in heating system
If you hear unusual noises coming from your boiler that sound like a boiling kettle, that is not good. The issue can be limescale or sludge build-up on the boiler's heat exchanger which happens most often in areas where the water is hard.
Leaks and rust in radiators
It is a problem on its own but if it's not caught and fixed on the time it can lead to other more serious and costly problems for the heating system.
External condensate pipe issues
Some heating systems experience condensate pipe clogs or freeze ups at one point or another. This is especially true of those who have outdoor condensate piping. If you find that your boiler condensate pipe has frozen up, we recommend calling a certified gas engineer in Teddington and asking for his advice. You may want to consider hiring an expert for maintenance.
Boiler switches itself off
This can also be caused by several different reasons. A professional should inspect the system for low pressure, inadequate water supply, thermostat issues, sludge build-up, or too much air inside of the system.
Cold spots on radiators
Sensing cold spots on one or more radiators in your home can be caused by one of two reasons - too much air or sludge build-up inside the radiators. Usually, cold on top means there's too much air while cold on the bottom is due to slime build-up. Bleeding or power flushing can fix these problems. We recommend trusting your local boiler engineers for the job.
Expert boiler installation in Teddington that you can fully trust
All boiler fitters in Teddington can safely install or service all types of heating units. Yes, we're talking about combi, conventional, and system heating appliances.
What else the local heating engineers can do: they can upgrade or relocate an existing working gas-fire unit, and they can also dispose of an old appliance.

If you're thinking about replacing the old one with a new and more energy-efficient model, we have a special offer for you. We are accredited suppliers and installers of Vaillant and Worcester Bosh units. Your local boiler installation service will start with a FREE on-site survey, during which your Teddington boiler installer will advice you for you best options. Within 24 hours you will receive an email with a written boiler installation estimate. We can arrange everything from delivery of your new central heating unit, installing it and disposing of the old one, so you don't have to worry about anything. You can benefit from up to 12 years manufacturer's guarantee and get a 12 months guarantee on labour .
Why choose a Worcester Bosch or Vaillant-accredited installer in Teddington?
For your convenience, My Plumber can save you the trouble of going to the store, loading, transporting, and unloading the boiler and all its components. As officially recognised suppliers and installers of the two major brands Worcester Bosch and Vaillant, if you choose either of these, you can leave all of the hassles around the delivery to the engineers. They are licensed to pick up the appliance, safely deliver it to your address, unload and install the system. What's in it for you? Well, leaving all of the work to the licensed gas engineers means the 12-year manufacturer guarantee won't be void, plus you get one year of guarantee on our labour.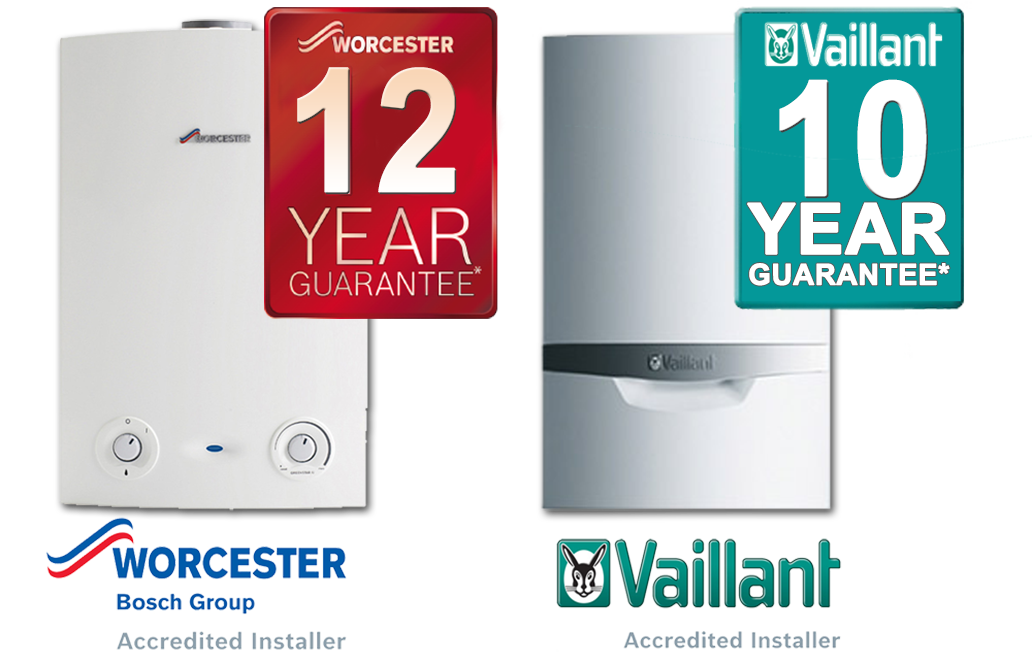 Step up your heating safety and efficiency with reliable boiler servicing in Teddington
If you want to make sure your central heating unit is at its maximum efficiency, you should have an annual boiler inspection in Teddington performed by Gas Safe registered engineers. My Plumber teams who work in your area can do this for you. Not to mention that if you're a landlord and rent one or more properties with gas appliances, you are legally obligated to have this servicing, plus a gas certificate for each property.
The key purpose of an annual servicing, however, is not only to maintain the highest efficiency on your appliance but to keep your family safe. With annual gas boiler service in your Teddington area, the smallest issues can be detected and fixed on time before they become bigger, causing more problems to the entire system. This way you can also have a peace of mind that your thermostat is always at the appropriate setting and at its maximum efficiency.
What your local annual central heating inspection includes are various checks of the system and a written Gas Safety certificate with the findings. For most appliances, we recommend that the visit is done during summer.
Benefit from the Fantastic Club preferential rates for boiler & heating services
My Plumber is a part of one of the UK's leading providers in property maintenance service company - Fantastic Services. You can become a member of the Fantastic Club to enjoy all kinds of premium benefits. Apart from plumbing maintenance, you can also save money on services like domestic cleaning, pest control, handymen, removals, gardening, and more.
You also get credit for your future bookings and you also get exclusive deals from their other partnering brands! You get one whole year worth of deals and booking various services with full benefits!
Get a free online quote and book in seconds
Secured payment powered bystripe

Bet on professional gas boiler & heating engineers operating in Teddington and beyond
For prompt and efficient assistance, your Teddington heating company partners with 4 professionals in your area, which are well-versed in repairs, installation and replacements of many different types of boilers and gas heating system conversions. If you need any central heating unit installation or maintenance done, the certified specialists can do that too!

Why you choose My plumber to be your local heating provider?
FREE on-site visit for proper boiler installation in Teddington
How can you save money? By getting package deals, discounts, and fully-qualified personal service. You can save a lot on boiler repairs by going with a reliable local company specialising in heating services. We've got years of experience in boiler installations under our belt. We offer free in-home inspections to make sure the job is done right and efficiently. Our unparalleled customer service and the knowledgeable team of gas engineers are sure to make your next boiler installation or servicing a breeze!
Local, efficient heating engineers available the same or next day
Whatever your central heating issue or boiler installation project is, it won't pose a challenge to our expedient gas engineers team in Teddington. Because the experts operate in the area local to you, their schedules are flexible and can arrive at your door at time that suits you best (workdays, weekends, off-hours or even during the holidays).
You get 1-year guaranteed quality for installation, repair or servicing
One year of guarantee on our labour. When you choose My Plumber engineers to install your brand new boiler and heating system, you get a whole year of guarantee on the work we've performed. Also, having your system installed by the Gas Safe registered specialists guarantees you that the manufacturer warranty on the appliance will not be void due to improper installation.
Benefit from a wide range central heating services in Teddington
Your local Teddington gas boiler installation or repair team is able to complete any home heating and gas appliance task, big or small, at an reasonable and transparent price.
Which are the most demanded Teddington boiler and heating tasks?
Gas safety certificates issues
Annual servicing jobs completed
Leaky heating appliances fixed
Central heating powerflush tasks done
Smart thermostat controls installed
Boiler re-pressurising tasks done
Combi boilers installed or replaced
Keep your home warm with central heating installations and boiler repairs in Teddington!