Hassle-free Boiler Repair in Richmond by Local Gas Safe Engineers
Effortless booking options
Gas Safe-registered heating engineers
No hidden fees and extra costs
12-months' labour guarantee
What types of heating services in Richmond are available to you
Our accomplished specialists deal with all kinds of boiler repairs and installations. They can provide professional advice and leave no mess behind. On top of that, My Plumber's skilled experts have a success rate of 94% for boiler repairs, being done within one visit, so you can use your appliance straight away. No matter the type of boilers, our Gas Safe technicians can handle a range of heating-related tasks. Below, you can find more information on common boiler and heating services our heating engineers in Richmond can deal with in no time:
Boiler installation
Boiler repairs
Boiler replacement
Annual boiler inspection
Boiler upgrades
Boiler relocation
Noisy boilers
Adjusting boiler pressure
Leaky boilers
Radiator installation
Radiator replacements
Radiator repairs
Bleeding radiators
Radiator valve repairs
Powerflush
Replacing circulating pump
Why you should choose our certified heating engineers in Richmond
Gas appliances can be hazardous for you and your family. They can leak carbon monoxide or start a house fire, ruining the perfect comfort of your home. That's why only certified professionals are legally allowed to install and repair such units, and all of My Plumber's gas engineers in Richmond have Gas Safe Register certification. You can trust our specialists because they can handle any heating installations and repairs in your residential or commercial property. They'll gladly take care of your yearly boiler servicing, too.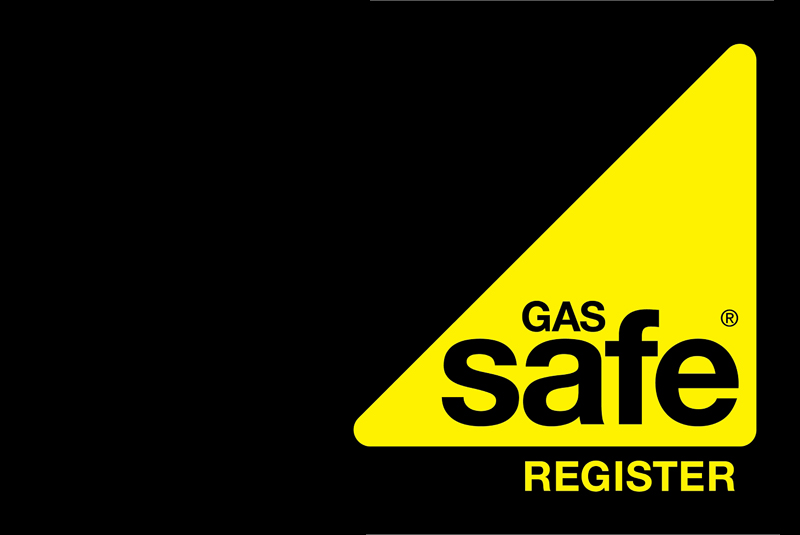 The variety of boiler repairs we can help you with
Our experienced engineers deal with most boiler repairs within one visit. They can troubleshoot various brands and models, and happily provide you with quick advice whenever you ask for one. Here are some of the boiler issues we can help you with:
Leaking and dripping boiler
Brought by corrosion or damaged internal components, a boiler leak may have various causes. If a single part is damaged due to rusting, a Gas Safe specialist will fix this problem effortlessly. They can also deal with a faulty pressure valve or broken pump seal in no time.
Strange banging, whistling or gurgling noises
It may very well be a pressure issue, a faulty heat pump, a wrecked valve or an issue with slime developing in the water pipes. Noises may also come from fans, furnace blowers or heating siphons, all essential boiler parts.
Pilot light goes out
Sometimes, the thermocouple is the likely cause, as this is the copper pole, which the pilot fire hits. It's a security component that stops the gas should the pilot light go out. You could also be dealing with a draught that blows the pilot light out or mineral deposit build-up in the heat exchanger.
Thermostat issues
If the thermostat fails to maintain the settings or turns the heating on and off for no reason, it may be an ideal opportunity to invest in a more energy-efficient one. Smart thermostats are quite trendy and seem to be a perfect choice.
Boiler keeps switching itself off
The problem is mostly related to low water pressure, a faulty thermostat, broken shutoff valve, some air trapped in the system or a damaged pump that disturbs the water circulation. Bleeding your radiators can often help.
Radiators not getting hot
In the event that at least one of your radiators isn't warming up, the most well-known explanation behind this is caught air. Air can get trapped in your radiators, making them hot at the bottom and cold at the top.
We take care of your boiler delivery, installation, and disposal in Richmond
Purchasing and installing a new boiler is often a slow process, filled with difficulties and important decisions. You have to think about the correct size, the capacity, the brand, and whatnot. What about the type of unit that you need? Does your home require a regular boiler, combi, or a system boiler?

Fret not, as you are not alone because we can help you out with such decisions and much more. All of the heating engineers at My Plumber are Gas Safe Registered, qualified, pre-screened, and experienced specialists in Richmond, who can give you genuine advice and install all sorts of boilers. No job is too big or too small for them! They will discuss your needs and propose the most efficient solution during a FREE on-site visit.

The experts can relocate, replace, or upgrade your boiler, all based on your requirements. They will gladly change and install new parts, such as thermostats, timers and pumps and give you a 12-month labour guarantee.
Accredited Installers for Worcester Bosch and Vaillant Boilers
My Plumber is proud to be an authorized provider of Worcester Bosch and Vaillant boilers, which are some of the best brands in the UK, offering outstanding heating performance and total control over the warmth of your home. Our professional installers will give significant attention to the brand-explicit requirements for boiler repairs and installations. We follow the manufacturer's guidelines and all safety principles. The accreditation empowers us to provide you with unique advantages and full installation with up to 12 years manufacturer guarantee.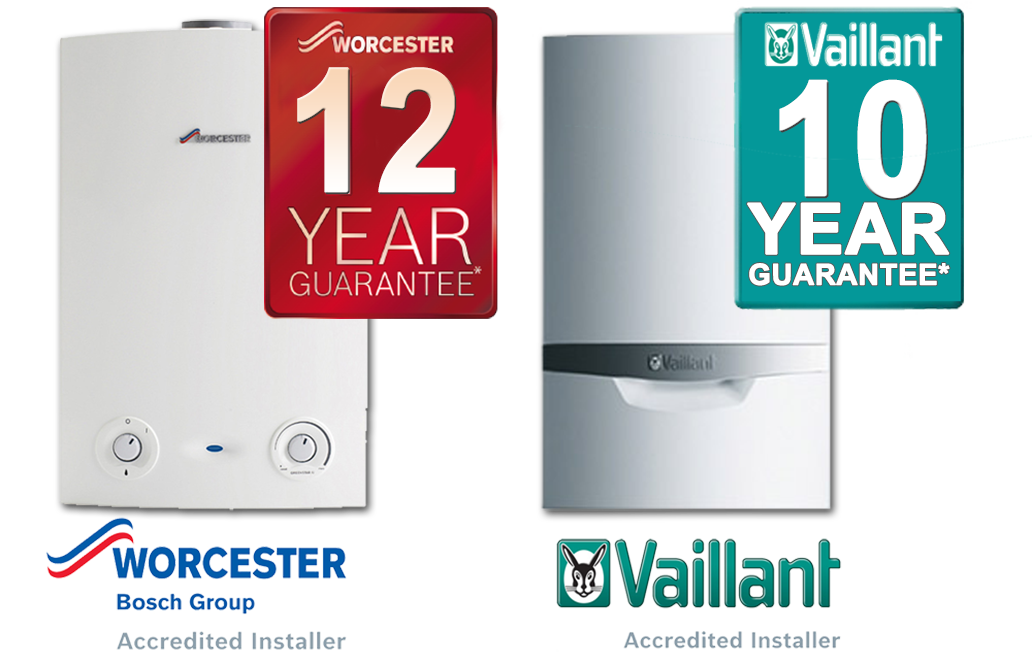 Schedule your annual boiler inspection in Richmond
The yearly boiler servicing is an essential maintenance task that must be a priority in your schedule. Whether you are a landlord, a tenant, or a homeowner, the goal is to ensure that your gas appliance works as intended, especially during the colder months. Our handy boiler engineers will inspect your device and see if it's underperforming or outright faulty. They will lay out any issues and determine if your unit is dangerous for you and your family.

Please don't delay and have your boiler serviced today, because having your appliance overhauled every year keeps it running effectively and up to gear. Better know the risk with such devices, as a faulty one can easily break and start leaking carbon monoxide, which is odourless and invisible, making it a silent killer. Some symptoms of carbon monoxide poisoning are headaches, weakness in muscles and joints, dizziness, and more. What is worse, the more you inhale, the more acute they become.

Having your gas boiler serviced annually gives you a true peace of mind, so don't hesitate to ask for My Plumber's heating engineers in Richmond.
Enjoy £300 in credits with the Fantastic Club
My Plumber is part of the Fantastic Services family, one of the largest property maintenance companies in the country, with 11 years of experience in the field. You would now be able to exploit the different alluring advantages that over 70,000 happy clients appreciate consistently through our neat membership programme. Called the Fantastic Club, it gives you the chance to save some money on your boiler and heating services, in addition to more than 100 other home improvement services, such as cleaning, pest control, gardening, and more. Don't wait and come aboard to enjoy the numerous benefits!
Get a free online quote and book in seconds
Secured payment powered bystripe

Here's where you can find your local boiler and heating engineers
Currently, we have 5 certified and ready-to-work heating engineers in Richmond and the surrounding area. They bring all the tools and materials when dealing with boiler installations and repairs. My Plumber in Richmond offers a trustworthy service to the areas you see below:

What makes our boiler and heating services in Richmond so special
A whole range of boiler and heating services
Our professionals can handle all boiler installations and repairs, no matter which brand you have. They can relocate an appliance, fix a faulty one, and even carry out your annual boiler servicing expertly and with your safety in mind.
Local boiler engineers that you can trust
The gas engineers at My Plumber are all Gas Safe Registered and ready for action! You can easily find them in Richmond, only a click or two away from you.
12 months of workmanship guaranteed
We keep our word and always provide our great customers with a 1-year labour guarantee. Have your boiler repaired with My Plumber and get a long-term peace of mind.
Simple to book, with a personalised FREE quote just for you
Schedule your boiler service in just a few clicks through our website. All you need to do is register and follow the simple steps.
Job statistics of our boiler engineers in Richmond
New boiler installations done
Magnetic filters installed
Annual gas safety checks done
Landlord gas safety certificates issued
Hot water problems solved
Don't wait for more troubles and book your boiler repair service in Richmond today!