A large portfolio of boiler repair and heating services in Twickenham
Upholding high standards with the help of Gas Safe registered engineers
Expert boiler services and heating solutions
A 1-year guarantee on our workmanship
Vaillant & Worcester Bosch boiler installations, available
Benefit from a range of boiler & heating services in Twickenham
My Plumber provides various boiler-related and heating services to customers in Twickenham, including tenants, residential property owners and landlords, as well as commercial clients. We count on experienced and Gas Safe accredited engineers, who are reliable, trustworthy and fully qualified to assist you with jobs, such as new boiler installation and replacement, boiler repairs and boiler servicing. We are happy to inform you that we offer Vaillant and Worcester Bosch boiler delivery and installation, as well. Have a look below at what we offer:
New boiler installation
Boiler replacement
Gas landlord certificates
Annual boiler check
Boiler losing pressure
Noisy boilers
Cold radiators
Thermostat issues
Emergency boiler repairs
Powerflush service
Fixing power light issues
Combi boiler installation
Topping up the boiler pressure
Radiator installation
Boiler switching off
Leaky radiators
Gas Safe registered engineers in Twickenham you can count on and trust
My Plumber relies on the expertise of certified, Gas Safe registered engineers. So, you can trust them 100% that whatever boiler problem you have at home, they will swiftly resolve it with your greatest satisfaction in mind. In addition, the specialists have a proven strong work ethic, enviable problem-solving skills and the right attitude to undertake any type of heating-related task with excellent results. Their workmanship is covered by a 12-month guarantee, be it for a boiler repair or installation job.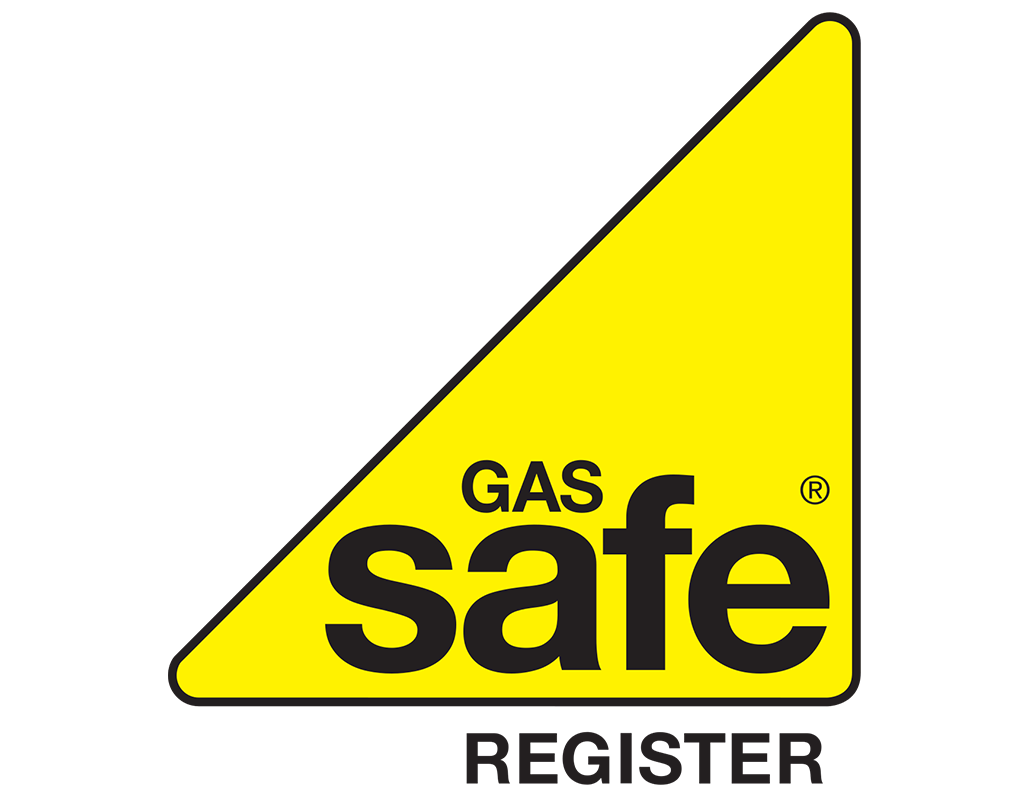 What boiler issues can we help you with in Twickenham?
We can help you with resolving various boiler issues. Whatever type of fault with your appliance you're faced with, you can count on the expertise of My Plumber's experienced Gas Safe registered engineers in Twickenham. Your service provider will arrive equipped with high-end tools and original replacement parts. See, below, some common signs of a malfunctioning water heating device and system and the possible causes behind them:
Dripping boiler
Corrosion and rust can be the reason behind a leaking boiler. Or this could be due to a damaged seal around a joint between components and piping.
The boiler keeps turning itself off
The thermostat might be faulty or the pump may be damaged. Also, water flow issues and pressure loss could be the cause of this.
The condensate pipe gets frozen
There might be a blockage in the pipes that leads to the condensate becoming frozen.
Radiator problems
If your radiator is not heating properly and feels cold in parts, then it should be power-flushed to remove all sludge and debris, or to address airlocks.
Strange noises coming from the boiler
Clients in hard-water areas may end up having an unusually noisy boiler. The cause behind the issue is more often than not the accumulation of limescale.
Faulty pilot light
Due to a blockage or a damaged thermocouple, the pilot light may start going out when it shouldn't.
So, get in touch with My Plumber if you get any of these (but not limited to) issues with your boiler! We can most likely fix it on the very same day. If not, the engineer will order the right spare part and finish the job on a different day.
Need a boiler installation/replacement service in Twickenham?
My Plumber in Twickenham also offers the delivery and installation of any boiler model and brand. So, if you're fed up with having to call in a technician to fix your failing old appliance every month or so, then you're better off getting a new and far more efficient one. After all, your investment will pay itself off in no time by lowering your monthly heating bills, due to your system's more efficient energy consumption. Here's what you can expect from us:
A preliminary survey, free of charge - Our on-site visit is designed to take into consideration your property's specific heating needs.
Professional consultation - During the pre-service survey, the specialist will inspect your home and consult you on what type of boiler will be best suited for your property, in terms of size and capacity.
A competitive quote - Please, check your email for a prompt and precise quote that will be sent to you within 24 hours.
Boiler delivery - We'll organise your second appointment to deliver the water heating appliance of your choice.
Boiler installation - The fully equipped and trained professional will install your new boiler with your utmost satisfaction in mind.
A workmanship guarantee of one year - The technician will perform a final test to make sure that your newly installed boiler works as it should (you'll be covered by a 12-months guarantee on the work done).
Benchmark - At the end of the service, you'll be given a Benchmark checklist that protects your boiler's warranty, provided by the manufacturer.
Removal of your old boiler - We can discard your old damaged appliance, as well, just add this option to your booking!
Moreover, please, note that we're an accredited Vaillant and Worcester Bosch boiler supplier and installer, so check out below why best invest in this customised boiler fitting option.
Worcester Bosch or Vaillant boiler installation services in Twickenham
My Plumber works with accredited Vaillant and Worcester Bosch boiler installers, who have specific brand-related know-how to fit, repair and service boilers made by these manufacturers. The appliances are well-known for their superior energy-efficiency properties and long life. What's more, these boiler brands come with an extended warranty of up to 12 years for Worcester Bosch boilers and up to 10 years - for appliances made by Vaillant. So, if you're interested in fitting your home with a premium water heating device, just contact us and a certified engineer will consult you on your best options before expertly installing the boiler of your choice.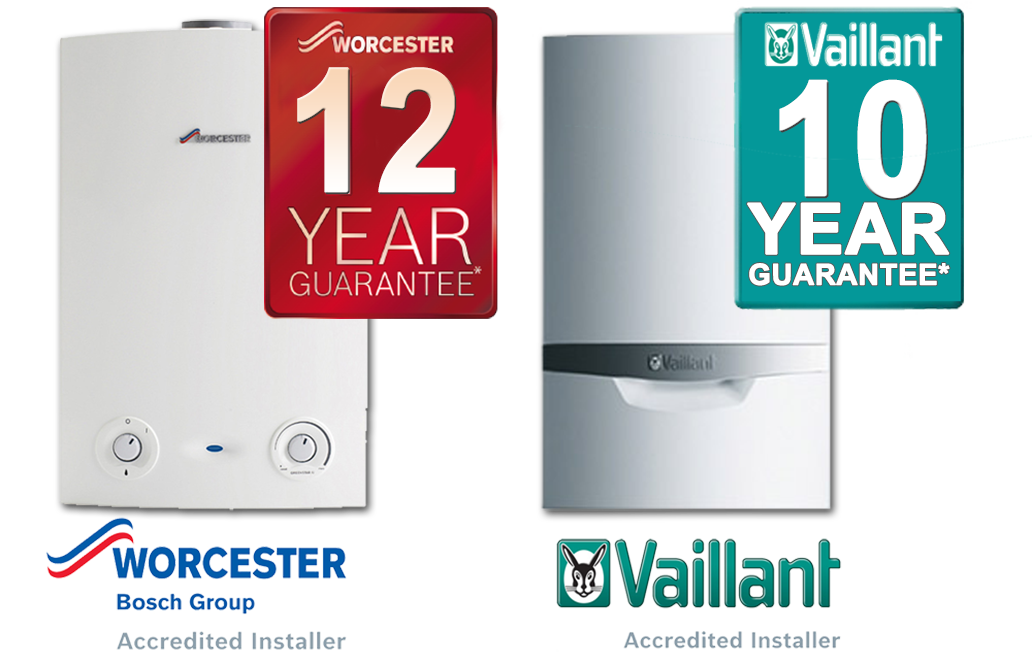 Entrust your annual boiler service to a Gas Safe registered engineer in Twickenham
The Gas Safe registered engineers we work with specialise in heating systems that run on gas, oil or solid fuel alike. And to ensure the safety of your boiler, you need to get a certified professional every 12 months, who can inspect it thoroughly and diagnose any problems with it in due time. Landlords are actually legally obliged to do so, as their tenants should not be put at risk of any gas-related health hazards, such as a carbon monoxide leak. A Gas Safe Certificate for landlords is always issued at the end of the service.
In addition, an annual boiler service is designed to flag up repair issues before they turn into a major problem. Last but not least, such an inspection definitely extends the life of your appliance and ensures that it operates in an energy-efficient way.
Enjoy exclusive rates and discounts by joining the Fantastic Club
Become a member of our membership programme (the Fantastic Club) that is now available to all My Plumber's customers, too. You see, My Plumber is part of Fantastic Services, which is a reputable home maintenance provider in the UK. The company's annual subscription programme offers lower rates, special deals, credits towards future services, friends-referral perks and priority booking, all available when you choose from and book any of the Fantastic Services' property maintenance and cleaning services, or our plumbing and gas boiler solutions, of course.
Get a free online quote and book in seconds
Secured payment powered bystripe

Fast response from local boiler and heating system engineers
Twickenham is served by 9 local Gas Safe registered engineers, who can help both commercial and residential clients with their plumbing needs. They are all fully equipped and experienced to fix, install or service your gas central heating system and all of its connections and components. Contact us today for a competitive quote, be it for a brand new boiler installation, a new thermostat fitting service or an expert power-flush of your underperforming radiators.

Boiler and heating jobs that we've done successfully in Twickenham
Boiler fault finding tasks
Boiler ignition lockout solved
Flame failure troubleshot
Why My Plumber in Twickenham can be your reliable gas boiler service provider
A wide range of boiler services, done expertly by local specialists
Get a new timer for your boiler, an additional radiator installed in your guest room, a boiler leak fixed or an old appliance replaced - you name it, we can do it!
Up to 12 years of warranty for your new boiler
We can deliver and install boilers from premium brands that come with a guarantee of up to 12 years (Vaillant and Worcester Bosch).
Fully qualified Gas Safe registered engineers
We count on Gas Safe registered engineers only, who hold all the right certifications and qualifications for your peace of mind.
Emergency appointments, available
My Plumber can respond fast to your urgent boiler repair needs, as we put our customers' comfort and safety first.
Awards and nominations
Over the past decade the My Plumber's amazing team of skilled plumbers, gas engineers, electricians, and handymen have been recognised by winning awards and being finalists for multiple awards across London.
Get a second-to-none boiler & heating service with My Plumber!