Insured gas boiler repair and heating engineers in Uxbridge
Available services for any boiler brand and model
Gas Safe registered engineers near you
Emergency appointment options
Online booking in a matter of minutes
What heating and boiler services do we offer in Uxbridge?
We are a plumbing company that specialises in a range of central heating and boiler services in Uxbridge. So, whatever your needs, we can handle any heating-related job for you, be it boiler repairs, radiator installation, boiler servicing or boiler delivery and fitting services. In addition, you can request for your old boiler to be taken away and disposed of after the professionals have installed your brand new one. The Gas Safe registered engineers we work with have a long experience and the right skills to work with water heating devices of any type and model. Below is a list of services that you can take advantage of with us.
New boiler installation
Boiler replacement
Gas landlord certificates
Annual boiler check
Topping up the boiler pressure
Radiator installation
Leaky radiators
Boiler switching off
Noisy boilers
Boiler losing pressure
Cold radiators
Thermostat issues
Emergency boiler repairs
Powerflush service
Combi boiler installation
Fixing power light issues
Why entrust My Plumber's experts in Uxbridge with your central heating needs
All engineers and technicians working with My Plumber are Gas Safe registered, fully trained and insured. They have been thoroughly vetted for their credentials. This means that before joining our crews, they have to prove their experience and qualifications. In order to execute our boiler and heating services with great results, they resort to using only high-end tools and diagnostic equipment, of course. Furthermore, the engineers specialise in serving business and domestic customers alike. So, take advantage of our heating and boiler expertise with confidence!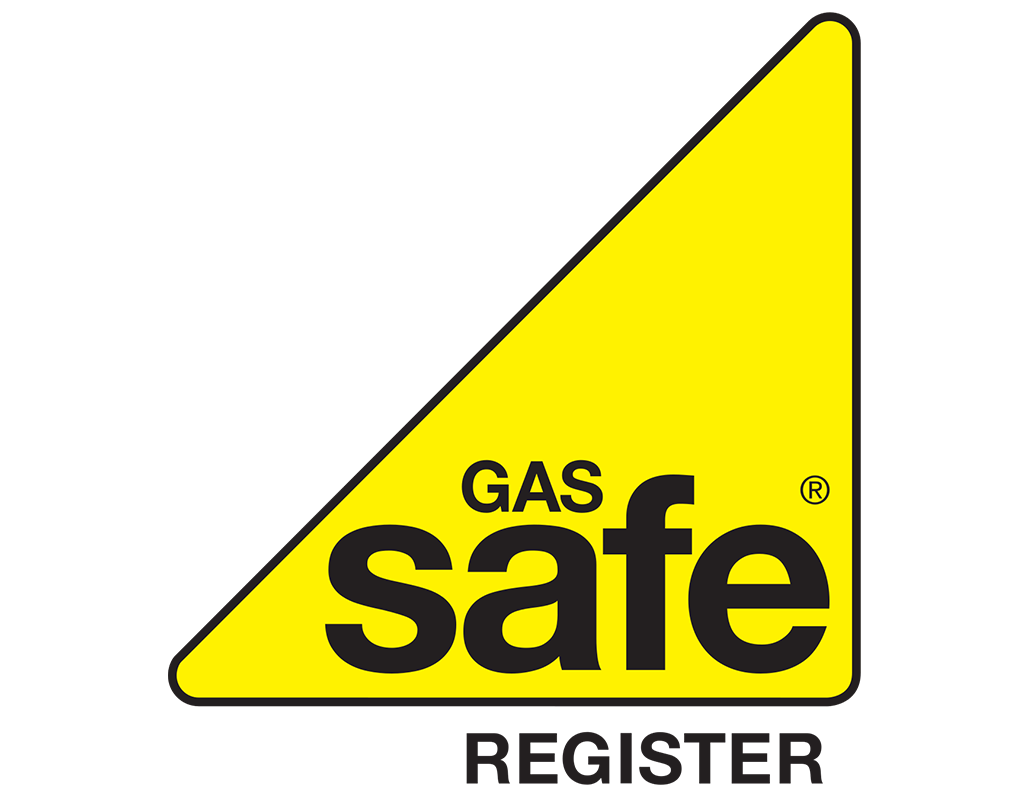 What boiler issues you might encounter that the experts in Uxbridge can help you with
Various types of boiler and heating problems can prompt you to call a professional to inspect your appliance. My Plumber can send a Gas Safe registered engineer to your address, even as a matter of urgency, who will be able to diagnose any of the issues we describe below and more:
Thermostat faults
If the thermostat is no longer working correctly, your options are to get a new one.
No heating or hot water
There could be various causes behind the issue, including a faulty motorised valve, diaphragm or pilot light. Also, an airlock in the system may be the problem.
The boiler is downright not working
Of course, the reasons, in this case, can be too many. And only an expert can diagnose the exact issue.
Kettling boiler
Limescale deposits can affect badly the performance of the heat exchanger and in a way that your appliance produces kettle-like, whistling sounds.
Pressure loss
Problems with the pressure relief valve or an airlock in the piping can be the cause.
The boiler keeps turning off
The thermostat or the pump are faulty, or air locked in the system can be the reason in this case.
My Plumber can restore your boiler's good working order in no time. If the technician needs to order a replacement part, they'll do this for you and complete the repair job during a second visit. Still, note that most of the time, your boiler repair service will be performed on the same day.
Take advantage of our complete boiler delivery & installation services in Uxbridge
We can not only troubleshoot and fix a boiler of any type and model but also supply and fit a brand new one for you if your old appliance no longer works as it should and it just costs you way too much in frequent repairs. Just hire a Gas Safe registered engineer with My Plumber in Uxbridge and benefit from an all-in-one new boiler fitting or replacement service.You'll get:
A free on-site survey and consultation - The professional will visit you at home to consult you on the right type of boiler that will suit best your property's heating needs.
A precise quote within 24 hours - No later than 24 hours, you'll receive an email with a quote.
Supply and delivery of your appliance - Once you're happy with the service to go ahead, we'll arrange an appointment when the expert will deliver your appliance.
Expert boiler installation - It will be installed expertly and safely for you, according to the manual's instructions.
Testing - The engineer will make sure that the boiler functions correctly by performing a detailed functionality test.
Benchmark log - You'll be provided also with a Benchmark checklist - the evidence that your appliance has been fitted by a certified technician, which ensures the validity of your warranty.
Disposal of your old boiler (optional) - Upon request, we can take away your old boiler and dispose of it in the appropriate manner.
Please, rest assured that My Plumber's specialists are trained to install any boiler brand, type and model (ex: system, combi or regular).
Accredited installers of Vaillant & Worcester Bosch boilers
My Plumber in Uxbridge can supply, deliver and fit Vaillant or Worcester Bosch boiler, which are some of the top brands worldwide and in the UK. They are popular for their durability and efficiency, as well as come with a long guarantee - 10 and 12 years, respectively. The specialist can advise you on your best options by taking into consideration the size of your property and other important specifics of your home. They will install the boiler of your choice by following the manufacturer's instructions and all safety standards.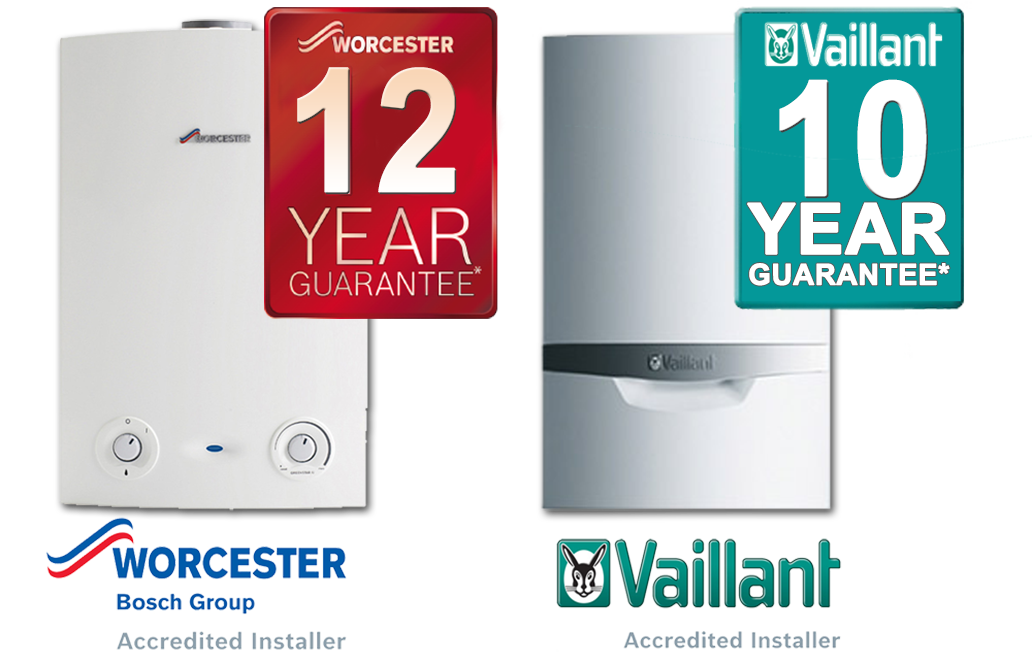 Request annual boiler inspection, diagnostics and servicing in Uxbridge
You need to ensure that your boiler and heating system operate efficiently and as they should by getting them inspected and serviced by a certified gas engineer. You see, gas boilers can leak a poisonous gas that cannot be seen or smelled (carbon monoxide). Also, unmaintained appliances become less efficient and can break down "before their time". So, entrust your annual boiler check-up to My Plumber to make sure that your appliance functions in a safe way. In addition, we can assist you if you're a landlord and service your tenants' water heating device on the day it's annual check is due. As you know, you're legally required to provide only gas-safe rental accommodation. A Landlord's Gas Safety certificate will be issued for you at the end of the service.
On the day of your appointment, a qualified and insured engineer will inspect your boiler and perform various diagnostic tests. If the technician finds any faults with your system, you'll be provided with guidance and recommendations on how to proceed. Note that to keep your appliance's warranty valid, only a Gas Safe registered engineer must complete your boiler service every 12 months.
Get premium benefits with the Fantastic Club
Have you heard of Fantastic Services and their popular subscription programme - the Fantastic Club? Well, as My Plumber is part of this leading home improvement service provider, this means that you can also join and become a club member, and take advantage of exclusive benefits every year! From special rates, priority booking and credits towards a range of property maintenance, gardening, pest control and cleaning services to real-time arrival tracking and promotional deals, you'll be able to enjoy professional and value-for-money assistance with the upkeep of your property, whenever you need to.
Get a free online quote and book in seconds
Secured payment powered bystripe

Hire a gas boiler and heating engineer with us
We operate in Uxbridge with the help of 8 local Gas Safe registered engineers, who've got what it takes to serve our customers in the area. You can count on their fast response, whenever you've got a central heating-related problem. The professionals always follow the manufacturer's instructions and all industry-standard practices. Their workmanship comes with a guarantee of one year.

Have a look at some of the jobs we've completed in Uxbridge
Boiler fault finding tasks
Flame failure troubleshot
Boiler ignition lockout solved
Why have your boiler installed or fixed by My Plumber in Uxbridge
Insured Gas Safe registered engineers near you
The specialists we count on are Gas Safe registered and have the proven expertise and the right qualifications.
Fully guaranteed boiler services
Take advantage of a range of heating and boiler services, from installation and repairs to annual check-ups and servicing.
Vaillant- or Worcester Bosch-accredited installers
We work with certified local engineers, who are accredited to supply and install Vaillant or Worcester Bosch boilers with an extended warranty of up to 12 years.
Easy online booking
Book your appointment easily online for a day that is convenient for you and My Plumber will assign an expert to visit you.
Awards and nominations
Over the past decade the My Plumber's amazing team of skilled plumbers, gas engineers, electricians, and handymen have been recognised by winning awards and being finalists for multiple awards across London.
Book a gas boiler & heating engineer in Uxbridge today!