Gas boiler repairs and installations in Harrow
All work is carried out by local Gas Safe registered engineers
You get one full year of guarantee on the labour
We give you a FREE survey for boiler installation service
Convenient online booking available
What are the boiler repairs and central heating services that we offer in Harrow
All certified specialists in Harrow are trained and equipped to carry out over 90% of any job in a single visit. What this means is that whether you hire us for boiler repair, installation, annual servicing, or replacement and disposal of an old boiler, the job can be done quickly and effectively. Working with local boiler engineers also gives us more flexibility when it comes to schedules and availability. Read the list below to see what are the main boiler-related tasks you can hire us for:
Boiler repairs
Boiler installs
Annual gas safety check
Radiator replacements
Leaky radiators fixed
Boiler switching off
Re-pressurising boilers
Central heating powerflush
Frozen condensate pipe
Radiator installations
Landlord gas safety certificates
Radiator bleeding
Kettling boiler repairs
Repairing leaking pumps
Thermostat issues
Fixing power light issues
Why hire My Plumber's Gas-Safe registered engineers in Harrow?
Because all specialists have been vetted and experienced in dealing with all kinds of heating system issues. Whether you need a boiler repair or installation service or a repair of one or more components, the local Gas Safe registered engineers can get the job done to the highest standard.
And the number one reason for trusting the My Plumber boiler engineers in Harrow for any type of service is your safety. Improper installation of a gas boiler or any other appliance can be hazardous. Leave in the hands of certified engineers who are legally allowed to work with such appliances.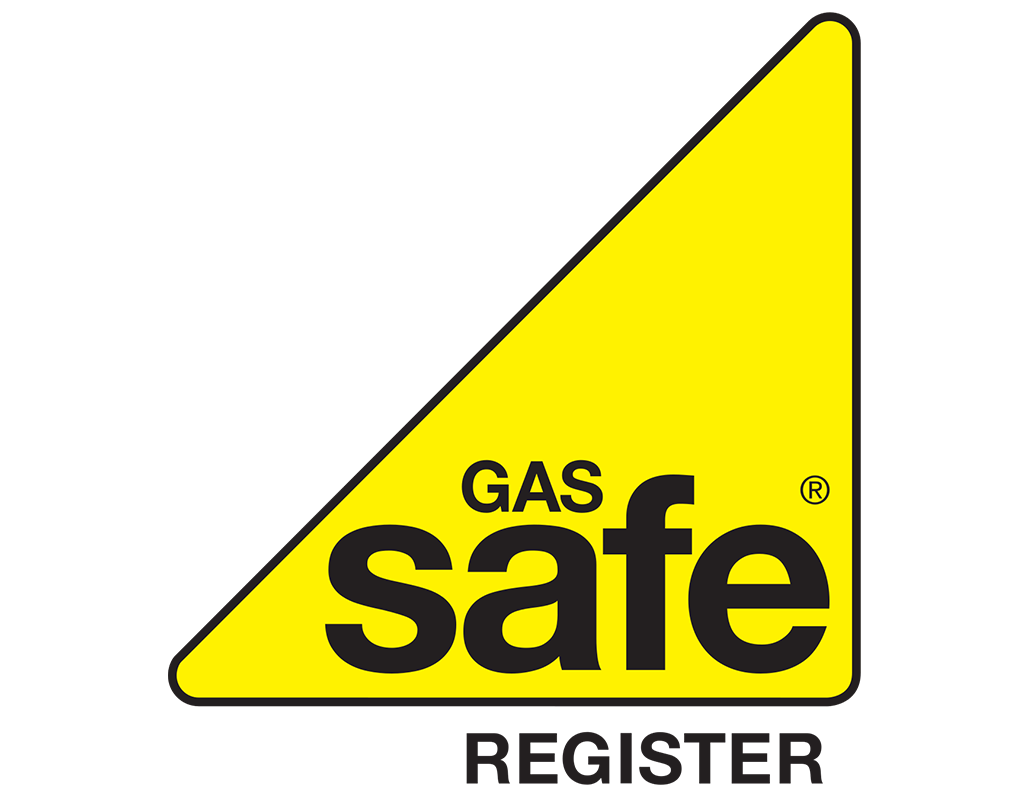 What are the most common boiler repairs and breakdowns that we can help with:
Regardless of your boiler's type and model, the skilled local boiler repair engineers can get any job done. They can also fix the most common boiler breakdowns, such as the ones listed below:
Frozen condensate pipe
This is a common problem in wintertime for properties where the pipes aren't insulated properly or at all. There is a simple fix to this problem which your local boiler specialist will do and will also insulate the pipe to prevent it from happening again.
Broken pilot light
Most old boilers have this pilot light while newer appliances have airlocks or a motorised valve. A licensed specialist should work on fixing either of these components. It is not a DIY task.
Pressure lowering
When the boiler is losing pressure which you can track by the pressure indicator on the machine, there can be several reasons which need investigation. Some are easier to fix than others but they should be all performed by a Gas Safe licensed engineer.
Leaks
Water leaks can appear anywhere on the system. Pipes, radiators, the boiler itself or any other component where water passes through can be damaged and leaking. It could only be dripping so make sure you pay attention when inspecting the system. This needs to be fixed ASAP because it can lead to more serious damage to the central heating system.
Thermostat issues
Whether you're experiencing temperature drops or rises or are seeing some weird error codes on your thermostat, you should have it inspected. The settings might need adjusting or it could be a faulty thermostat that needs replacing. Either way, you need a specialist to take a look at it.
Boiler kettling
Where the water is hard, people often experience this problem with their central heating and other appliances that use water. Hard water causes limescale build-up inside of the boiler and down the line which leads to damaging the heat exchanger. A damaged heat exchanger then causes the water to heat up and even turn into steam inside the boiler and then you hear this kettling noise. A professional power flush is recommended, so call your local boiler engineer. We strongly recommend to opt for a mains soft water system, which should be best done by a water softener installer.
Reliable boiler delivery, installation and disposal services in Harrow
If your current boiler is old, you should seriously consider replacing it with a more energy-efficient one. When you decide to make this step, be sure to call My Plumber so we can send you trusted and certified local Gas Safe engineers to get the job done.

We can provide you with a complete boiler service. Starting from a FREE on-site survey, during which the boiler installation engineer will help you choose the right appliance for your property, to picking up a new one from the store, delivering it to your home and installing it, we've got you covered. You will receive a quote for the job within 24 hours via email. If you wish a disposal of the old boiler can be easily arranged.

My Plumber works with a number of such experts in Harrow. Call us and leave all of the work to the skilled professionals, then just enjoy a warm home with reduced energy bills.

All boiler engineers are trained to work with any type of boiler - conventional, combi, gas or oil boilers, whole systems, etc. After your new boiler is installed, you will receive a complete Benchmark Log for the work done. This written Log provides you with evidence that the new boiler has been installed correctly and it is functioning properly. It also serves as a 12-month guarantee on the workmanship done by the technician.
Accredited fitters for Vaillant and Worcester Bosch boilers
We can save you all of the hassles around replacing your old boiler and installing a new one. If you decide to use one of the UK's top brands - Worcester Bosh or Vaillant - we can supply the appliance and install it onsite. My Plumber is an accredited supplier and installer for both brands. If you hire us to deliver and install your new boiler, you can have up to 12-year manufacturer warranty on the boiler, plus our 1-year guarantee on the labour. Be smart about your boiler installation needs and book your boiler delivery and installation service now. You also get a FREE onsite survey before the installation.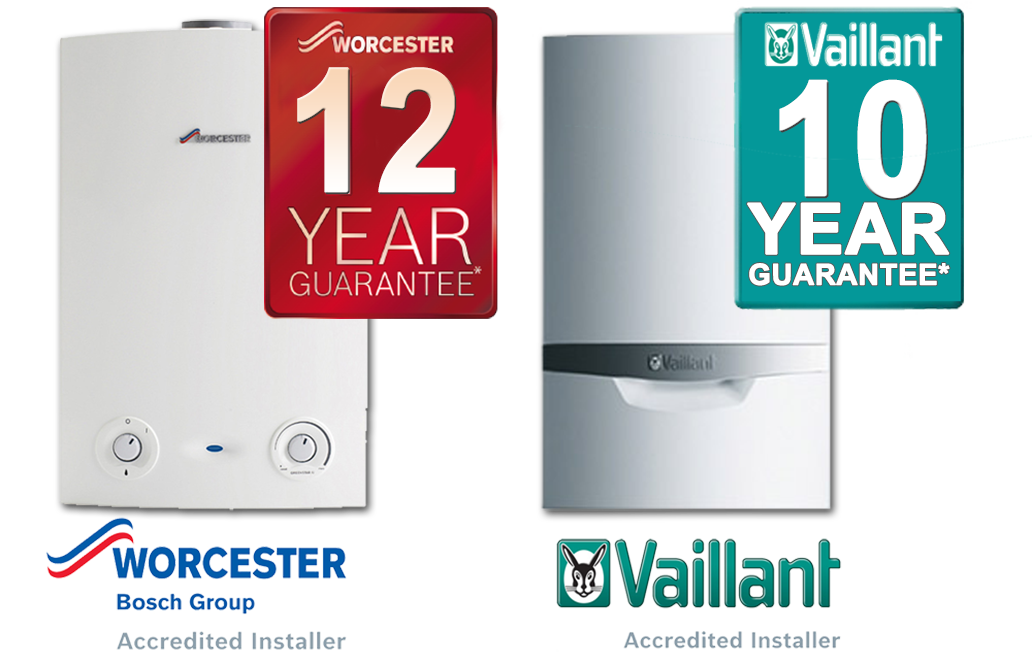 Annual and one-off boiler service in Harrow
If you're a landlord, you are probably already aware that for all of your properties with gas boilers should be annually serviced. You can turn to us for your boiler service in Harrow and let us help you keep your heating system working properly and efficiently.
The point of having your boiler serviced annually is to maintain the entire system helping you prevent any faults. Also, to be able to detect even the smallest issues if one is present before it leads to a bigger problem. Sometimes even the slightest water drip can lead to the serious problems we mentioned above.
When the engineer arrives on-site for the annual boiler service, you can be sure he will inspect the entire system and visually inspect your boiler for any possible problems and perform various tests. You will receive a written report for the service with suggestions on what actions to take if they find an issue.
Join the Fantastic Club to take advantage of exclusive benefits
Recently, My Plumber joined the Fantastic Services family. Now we can offer you to join the Fantastic Club and take advantage of a full-year worth of discounts, credits and benefits on over 100 services. If you're looking for a reliable domestic services provider in Harrow for various jobs around your home like cleaning, gardening, pest control, handyman, removals, storage, etc, you will love being a member of the Fantastic Club. With only a one-time fee, you can use the perks of a club member and benefit from various exclusive deals and discounts from their partnering brands.
Get a free online quote and book in seconds
Secured payment powered bystripe

Local gas boiler and heating specialists at your disposal in Harrow
My Plumber in Harrow offers you high-quality boiler repairs, installations and annual services seven days a week. We have 10 Gas Safe registered and experienced local engineers who are ready to help you with your central heating and boiler issues. They bring the materials and equipment necessary for the job you hire them to do. You will not regret leaving your home's heating system in their hands.
Alperton

Belmont

Harrow on the Hill

Harrow Weald

Kenton

North Harrow

North Wembley

Northwick Park

Queensbury

Sudbury

Sudbury Hill

Wealdstone

Wembley Central

South Harrow

West Harrow

HA1, HA2, HA3

4 main reasons to choose our boiler and heating services in Harrow
Gas-safe registered engineers
All teams in your area have undergone regular training, they are vetted and certified to work with gas appliances and all brands, types and models of heating systems and boilers. They also bring everything necessary for the job.
Complete boiler and heating services
You can leave all of the work to the specialists. From picking up the boiler from the store, transporting it, to installing it in your home. Plus, you can hire us for annual servicing and any repair works you may need.
Quick and simple booking process
With just a few clicks you can schedule your team of local engineers to arrive on your address at your desired time and date. You can do so via our online booking system or you can give us a call and talk to a friendly sales operator.
1-year guarantee from us
When you chose to work with My Plumber, you get a full year of guarantee on the labour we've done. You also have a peace of mind that your boiler is installed correctly and will run safely for many years to come.
Below you'll find some of our completed jobs in Harrow
Boiler fault finding tasks
Flame failure troubleshooted
Boiler ignition lockout solved
Book local Gas Safe licensed engineers in Harrow today!