An Expert Boiler Repair and Installation Service in South London
Certified Gas Safe-registered technicians
Free on-site surveys for boiler installation
12-month guarantee
Transparent pricing with no hidden fees
Boiler repairs and heating services that we offer in South London
All of the technicians we work with are able to repair a wide variety of boilers, regardless of their brand. They can also give you tips and advice on how to look after your boiler so that it lasts longer. At My Plumber, we always go the extra mile for our customers. Boiler repair aside, the Gas Safe registered engineers can do much, much more. Take a quick look below to find out what boiler repairs and heating services we deal with on a regular basis:
New boiler installation
Annual boiler check
Servicing gas boilers
Landlord gas safety certificates
Radiator installations
Bleeding radiators
TRV installation
Radiator valve replacement
MagnaClean installation
Central heating powerflush
Adjusting boiler pressure
Pressure relief valve problems
Repairing noisy boilers
Cold radiator repairs
Leaky boilers
Frozen condensate pipe
Professional Gas Safe registered engineers based in South London
Every boiler engineer at My Plumber is Gas Safe registered and has a good track record of spotting existing boiler issues. This is something we take very seriously, as in rare cases, boilers can become hazardous for your health. Although gas appliances are normally built to be safe, they can break down, begin to leak, or even start a fire. By booking our gas boiler inspection service, you will be able to have some peace of mind. We will send a Gas Safe registered engineer over to your property to make sure everything is fine with your boiler. The technicians we work with service both residential and commercial properties.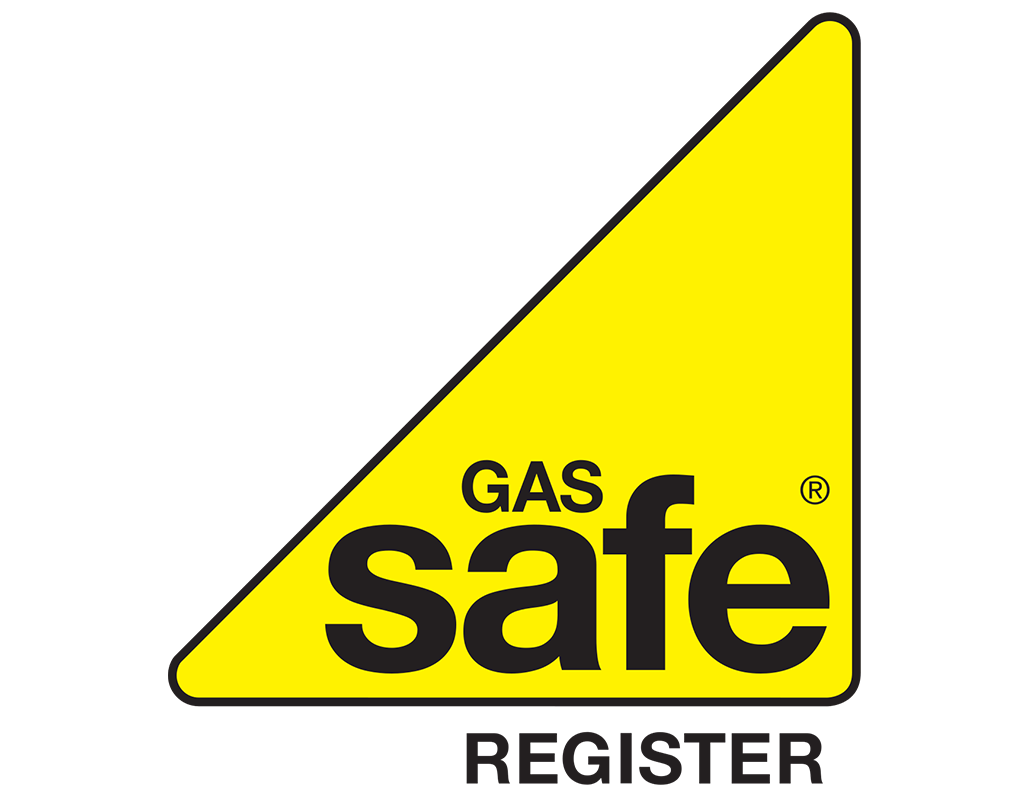 Common boiler repairs we perform
In most cases, a boiler repair job doesn't take us more than one visit. The boiler engineers can troubleshoot pretty much any type of boiler you throw at them quickly. If you want to see some boiler-related problems we can help out with, check the list below:
Losing pressure
A boiler usually loses pressure when there is a water leak in the system. However, in some cases, it could also be due to a pressure relief valve needing a replacement.
Frozen condensate pipe
Condensing boilers come with a condensate pipe, used to take water away from the boiler. This pipe can freeze, causing a blockage and leading to a boiler failure.
Thermostat issues
If your thermostat isn't as accurate as it once was or it has started turning the heating on or off without your permission, you probably need to have it changed with a newer, more energy-efficient one.
Kettling boiler
Kettling boilers are usually a result of hard water. As limescale builds up in the boiler, the water inside it starts to heat up and steam. This can lead to a damaged heat exchanger if not fixed.
Radiator's not getting hot
When sludge, rust, or air builds up inside a radiator, it will only emit heat from the bottom, while the top remains cold.
Boiler keeps switching itself off
A boiler switching itself automatically off can be caused either by low water pressure, thermostat issues, lack of water flow caused by a closed valve, air caught in the system, or the pump not circulating the water in the boiler properly.
Boiler delivery, installation, and disposal in and around South London
Choosing a new boiler to replace your old one can take a lot of planning, as there are many factors that come into play. For example, you should take into consideration how big it is, what brand it is, and what to do with the old boiler.
At My Plumber, we can take care of all of that for you. The boiler engineers in South London will come for a FREE on-site survey. Within 24 hours you will receive a customised quote based on your specific needs and requirements.

When you give us the green light, we will pick up the new boiler and deliver it to your home. The old boiler will then be taken down and the new one installed in its stead. Along with the boiler, we can also install new thermostat, radiators, and timers..

Upon request, we can dispose of your old boiler legally for an additional charge. All Gas Safe registered engineers we work with are qualified and skilled to work with any type of boiler. So, it doesn't matter what type or brand you've purchased, the pros can take care of it. Entrust your boiler installation needs to us and get a 12-months guarantee on labour.
Accredited Installers of Vaillant and Worcester Bosch Boilers
We, at My Plumber, are accredited suppliers of Worcester Bosch and Vaillant boilers, which means that the boiler installers are specialists in brand-specific installations and can provide high-quality repair work. We can save you the hassle of picking up the appliance and delivering it to your home. The engineers closely follow the boiler manufacturer's guidelines and comply with all of their safety standards. Many of these branded boilers that we deliver and install come with a up to 12-year manufacturer guarantee.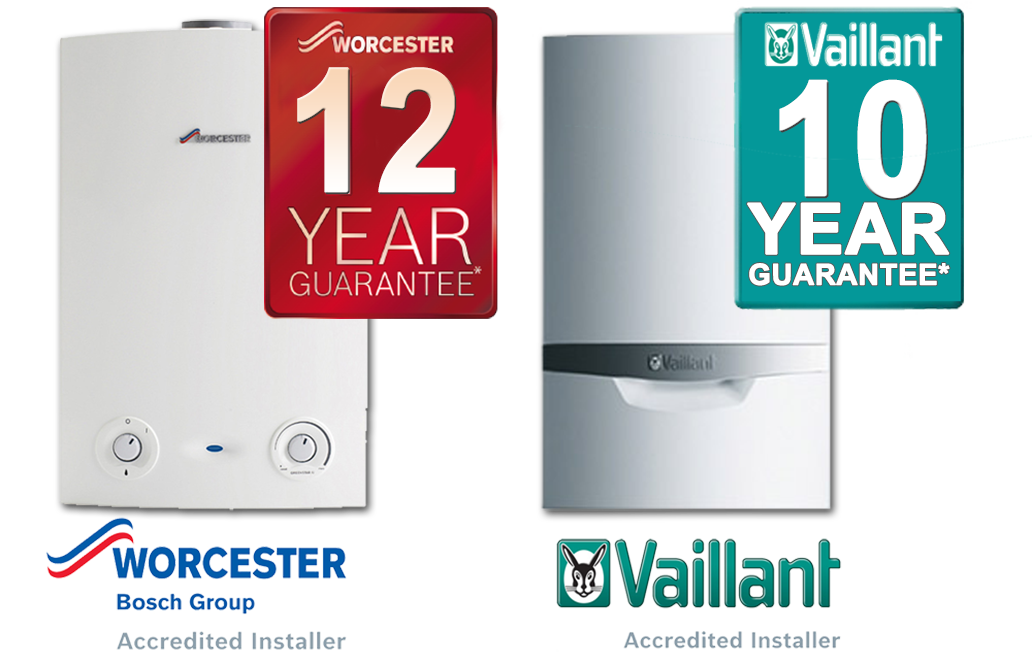 One-off and annual boiler inspections in South London
Annual gas safety inspections are essential, regardless of whether you've just moved into a new property or you just want to be safe - it's important to know whether or not your boiler is working properly.

By having your boiler inspected each year, you can stop any potential problems in their tracks before they become a serious health hazard. If the boiler technician notices any issues with your boiler, those will be eliminated on the spot. If left for too long without inspection, a badly maintained boiler can cause some serious health-threatening problems. One such problem is when your boiler begins to leak and starts releasing carbon monoxide gas into the air, which has no odour. This gas can lead to carbon monoxide poisoning, which can, in some cases, cause death.

Another upside of annual boiler servicing is that you can find out whether or not your boiler is working efficiently. If there are any performance issues with your boiler, the engineer will straighten them out. This will lead to your gas boiler performing better, heating up faster, and saving you money on heating bills.

We recommend you book an annual boiler inspection during summer, as that is the best time for such a service.
Become a member of the Fantastic Club
Since My Plumber is a part of the Fantastic Services family, our customers can benefit from a yearly membership program. For those of you who don't know, Fantastic Services is a company that offers a wide range of home improvement services and has been operating for more than eleven years now. The Fantastic Club gives users access to many discounts and deals that can be applied to any of the services offered.


Get a free online quote and book in seconds
Secured payment powered bystripe

Certified Gas Safe-registered engineers near you
As of this moment, we have 20 certified and trained gas boiler engineers in the South London area. They offer both boiler installation and repair and bring with them all of the needed tools and equipment.

Why go with our boiler and heating services in South London
Local Gas-safe registered boiler and heating engineers
The boiler engineers we work with are all Gas Safe registered and have all the needed skills and knowledge to fix or install any type of boiler.
Quick and easy online booking process
Booking a gas boiler service with My Plumber is extremely easy. Just open up our online booking form, follow all the instructions, and get a free quote for the work you need done in just under 5 minutes.
1-year workmanship guaranteed
All our boiler services come with a twelve-month labour guarantee. Choosing us brings with it some long-lasting peace of mind.
94% of all our boiler repairs are done within one visit
The boiler technicians are all trained and experienced. So it should come as no surprise that almost every boiler fixing job they take is taken care of in just the first visit.
Our gas boiler service statistics in South London
Annual boiler services completed
Dripping boilers repaired
Central heating powerflushed
Boiler ignition lockout solved
Book your boiler repair today and solve your heating issues!